CEO Jan Jenisch on the future of building materials
The world is coming together this September for the UN Climate Action Summit and the NYC Climate week, to discuss ways to accelerate action to stop climate change. Building materials and infrastructure play an important role, so LafargeHolcim CEO Jan Jenisch shares his views.
Q: There's going to be a lot of discussions this week about how industries across all sectors are working towards carbon neutrality - and with buildings responsible for nearly 40 of global emissions1, how is LafargeHolcim working to mitigate this?
Today climate change is a large challenge for society. Buildings and infrastructure are particularly important as they have a significant carbon footprint. Looking forward, it is estimated that 60 of the infrastructure that humanity will need by 2050 has not yet been built. That is why innovation in materials and construction is key. It will enable us to transition towards carbon-neutral and circular models. Concrete is the backbone of this transition. LafargeHolcim is leading the way by being at the forefront of innovation and by introducing more low-carbon products and solutions to our customers worldwide.
Q: What role will concrete play in the carbon-neutral cities of the future?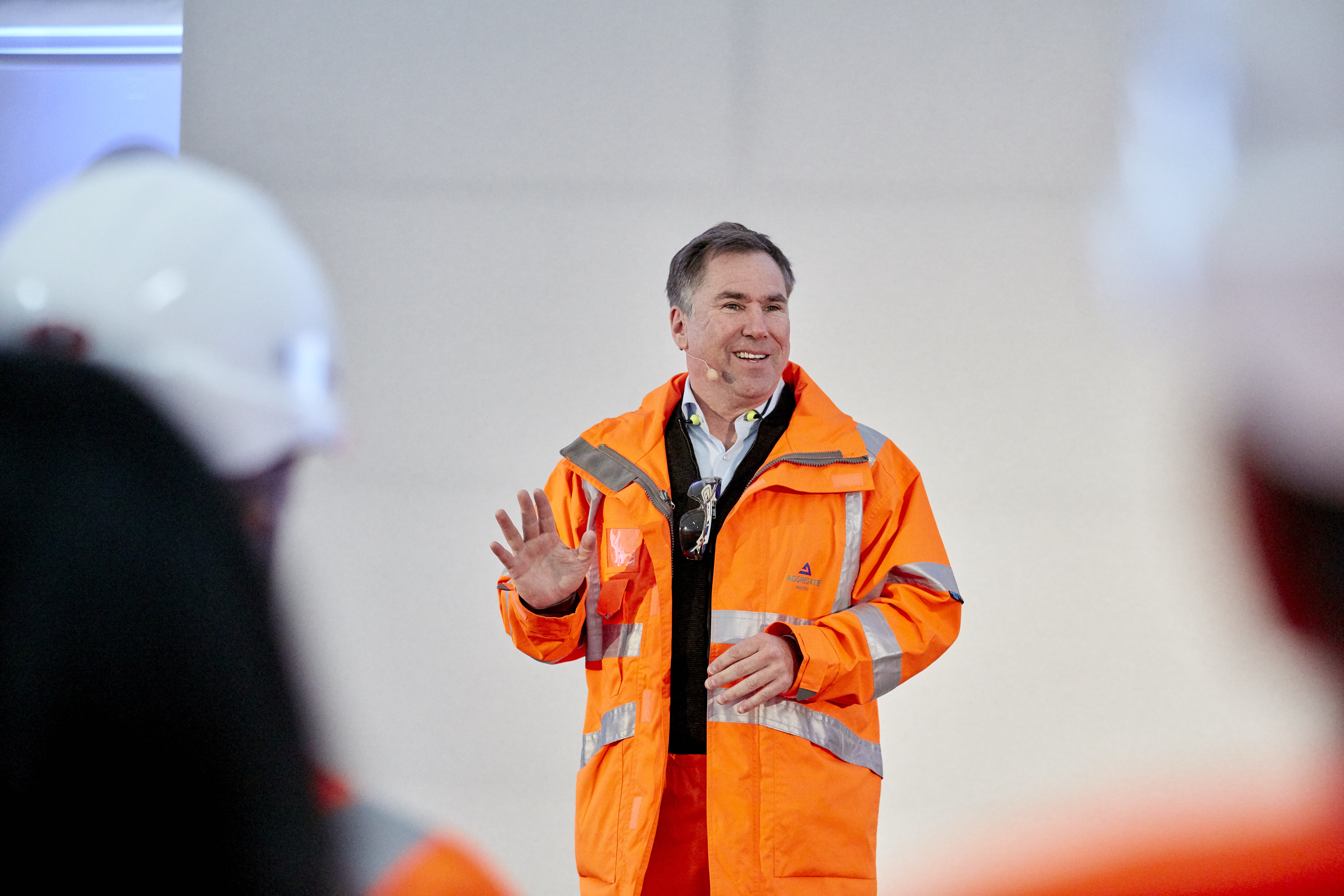 Concrete will play one of the most important roles in the transition towards carbon-neutral construction. No other material is more safe, versatile, resilient and widely available than concrete. And this is fundamental as the world population is growing, and cities are becoming bigger and more complex. We need smart solutions to tackle these challenges, and we need them at scale. Concrete provides multiple responses to this challenge: it is locally produced, easily recycled, and has exceptional heating and cooling insulation properties. It is safe, non-flammable and can be poured in all desired shapes and forms, and is a material that stands the test of time. And most importantly, it has relatively low embodied energy and emissions compared to most other materials. This is why we advocate for looking at the life-cycle of a building regarding carbon footprint. With this perspective, concrete surpasses all other materials.
Q: Change is possible and beginning to happen, but many would argue this needs to happen more quickly. How will LafargeHolcim accelerate its efforts towards a more sustainable built environment?
LafargeHolcim cement is already among the most carbon-efficient in the world, and we will persevere in our endeavor across all of our regions. In Europe, where we operate 54 cement and grinding plants, we are investing CHF 160 million over the next four years to further reduce CO2 emissions by another 15 by 2022. We will achieve this mainly by reducing the amount of clinker (the most CO2 intensive component of cement) in our products and by using more alternative, non-fossil fuels to heat our cement kilns. In the first six months of 2019, we increased the use of alternative energy such as non-recyclable municipal waste and biomass waste to replace fossil fuels by over 10 .
We are the only building materials company with a central research organization. More than 50 of our current R&D focus is on sustainable solutions, especially on CO2 reduction. Our vision for 2050 is that the built environment will be carbon neutral, and fully recyclable with a positive environmental impact. We will contribute to the realization of this vision by focusing on four pillars: Climate, Circular Economy, Environment and Communities. For each of these four pillars, we have identified the most material aspect and have set targets for 2022 and 2030.