Prefabricated Ductal® UHPC on full display on La Marseillaise
France's second largest city, Marseille, welcomes a new addition to its waterfront skyline. The 135m-tall La Marseillaise was officially inaugurated by the city's mayor on October 25. The sea-facing tower's iconic façades are composed of Ductal® UHPC. The tower's patriotic colors blend with the surroundings—blue as the sky, white as the horizon and the clouds, and red as the ocher of bricks and roofs.
Find out more
Ductal® is a high-tech construction material (Ultra-High Performance Concrete - UHPC) with the superior qualities of resistance to compression, ductility, longevity, eco-efficiency, insulation and aesthetics
Many colors, one spirit
After three and half years of construction, La Marseillaise was inaugurated by Jean-Claude Gaudin, Marseille's mayor, on October 25. The 31-story building, located on the Quais d'Arenc, is part of Marseille's Euroméditerranée waterfront urban renewal project and will complement the nearby CMA CGM Tower. The architects turned to Ductal® UHPC at a very early stage of the project to design the building's multicolored monolithic façade elements.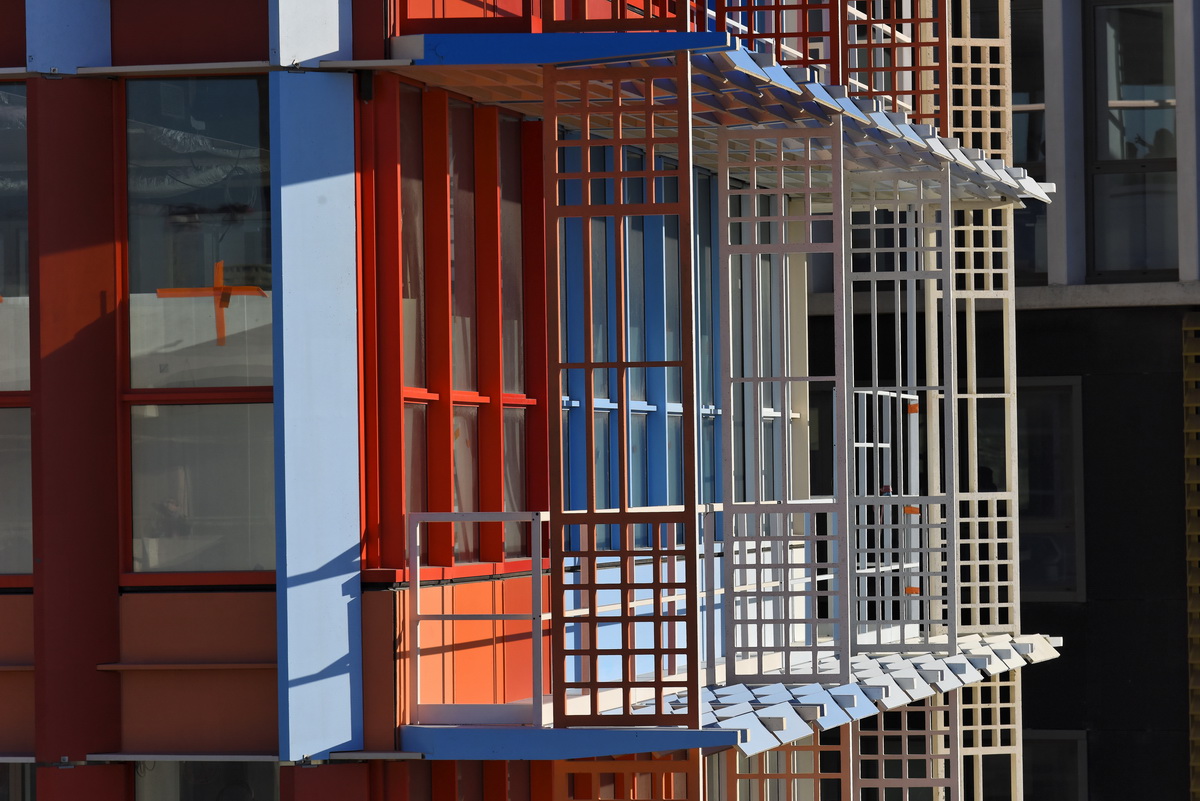 Designed for perfection
Ductal® UHPC prefabricated elements are used in the building's envelope (airtight and watertight sealing), in thermal insulation, in solar control (through sun-shades and lateral partition grids), in fire partitioning (high-rise tower regulation) and in its salt spray resistance (important because of the building's proximity to the sea).  

Ductal® UHPC's unique characteristics help create improved acoustic comfort conditions in the building. The noise inside is completely reduced because of concrete's high mass. In addition to being environmentally friendly, the concrete material also ensures optimal thermal inertia. The concrete that makes up the outer skin of the building has high resistance to heat and ensures cool temperatures during summer. Concrete also accumulates heat during the day and conserves it during the night, ensuring warm temperatures during winter. This leads to energy savings and reduces the overall impact on global warming.