New dry mortar products for the most used wall material in Russia
The two new dry mortar adhesive products are ideal for AAC (Autoclaved Aerated Concrete) blocks, providing high adhesion, strength, crack resistance, durability and a long working time.
Thanks to its high insulation properties and strength, AAC blocks represent 43% of Russia's block materials market, and are growing annually by 15%. Holcim Russia aims to strengthen its position in this high-growth market with the launch of two new dry mortar products: AAC block adhesive for individual housing and AAC block adhesive for high-rise buildings.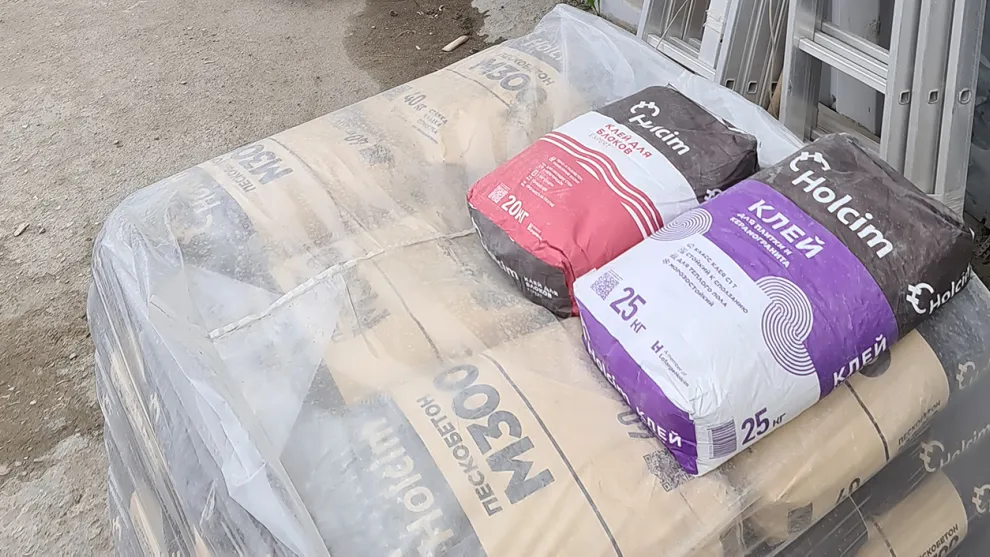 Delivering new value to customers
The dry mortar portfolio of Holcim Russia is the result of a deep analysis of market potential and the value that can be delivered to customers through an extensive product range. The first step was the launch of three new products over the last 2 years: Sandcrete, Plaster and Tile Adhesive C1T. This offering is further strengthened by the 2 new dry mortar products launched in 2020. 

"LafargeHolcim Russia is focused on the high margin dry mortar segment which will increase +5% by 2023" says Ekaterina Molodtsova, Commercial Director for Holcim Russia. "We expect to realize in total 4,000 tons in sales of both products by the end of 2020. According to value and brand position the new product will provide margins of at least 20%."