World Habitat Day: at the forefront of Affordable Housing solutions
As we are celebrating 2015 World Habitat Day, LafargeHolcim is taking the opportunity to present its affordable housing approach. With the continuous increasing world population, access to decent housing has become one of the biggest challenges of this century. Discover how LafargeHolcim's comprehensive affordable housing offer provides a wide array of innovative solutions to low-income populations.
LafargeHolcim Academy of Microfinance
On October 8th, LafargeHolcim is launching our Microfinance Academy in Nigeria, organized in partnership with the International Finance Corporation (IFC), a member of the World Bank Group and Agence Française de Développement (AFD). The aim of this event is to gather bankers and managers of microfinance institutions from Nigeria and abroad and train them on how to launch housing credit products benefiting the low income segment. This year, 40 people are taking part in the event. It will be the occasion to share the results of the housing microfinance project implemented, with LAPO, Nigerian largest microfinance bank, AFD and Lafarge and which already benefited more than 2,000 families.
Combining expertise to address affordable housing specific needs worldwide
Key figures
4 billion people in the world do not have access to decent housing.
800 million people live in slums.
160 million sanitation units are required in India alone.
For LafargeHolcim, populations with low revenue are also clients with their own expectations and needs when it comes to housing. Therefore, we offer innovative solutions for affordable housing answering their specific needs, whether it is for the construction, the renovation or the extension of their home.
LafargeHolcim's affordable housing approach is benefiting from the input and expertise of both legacy Lafarge and Holcim companies. For instance, the merger has allowed:  
Expanding  Lafarge's earth and cement offer for affordable housing to Latin America, where Holcim has a strong footprint;
Adding  Holcim's pre-designed, concrete made sanitation units to Lafarge's range of affordable housing solutions.
A comprehensive affordable housing offer

Combining the strengths of the two merged companies, we have now developed a comprehensive offer based around five pillars:
Microfinance solutions helping individuals with low revenue to finance their home projects.

Earth-cement building solutions allowing an alternative solution to burnt clay brick for more sustainable housing.

Informal settlements upgrading using tailored packaging and logistics.

Solutions for collective social housing allowing faster construction and improved quality of buildings.

Solutions for sanitation enabling low income household to access affordable and durable sanitation facilities.
Affordable Housing Hub: connecting professionals to generate more construction projects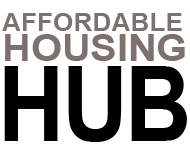 Supported by UN-Habitat, the World Urban Campaign, the Inter-American Development Bank (IDB), the Agence Française de Développement (AFD) and Inclusive Business Action Network (IBAN), LafargeHolcim has initiated the Affordable Housing Hub in order to enable the launch of more construction projects worldwide.
This online collaborative space aims to facilitate intermediation and knowledge sharing, listing innovative architectural concepts, best practices and projects that are looking for partners. A discussion group on professional social network LinkedIn is also available.