What was the business impact of COVID-19 and what's your outlook for the UK?
As with the wider global construction market, it has certainly proven a challenging time for Aggregate Industries as we have sought to navigate the industry-wide disruption caused by a nationwide lockdown. However, during this time we have remained resilient and positive, ensuring we have continued to play a key role in helping to keep Britain running and thus support the government's efforts to mitigate the impact of Covid-19 on the economy.

We were, for example, part of one of the UK's largest infrastructure projects - Highways England's A14 Cambridge to Huntingdon Road Improvement Scheme - which was opened eight months ahead of the official opening date on 5th May 2020. At a time when the pandemic was in full force this involved the adoption of a myriad of stringent measures in line with social guidelines, but through an incredible amount of planning and the sheer hard work of a dedicated team we were able to meet all requirements swiftly and safely.
We also recently completed the surfacing works on the £164m M23 smart motorway project ahead of schedule - laying an enormous 52,000 tonnes of asphalt in just one month and breaking industry records. In this way, even in a difficult market we have managed to maintain our best-in-class capabilities and, in turn, deliver pockets of growth.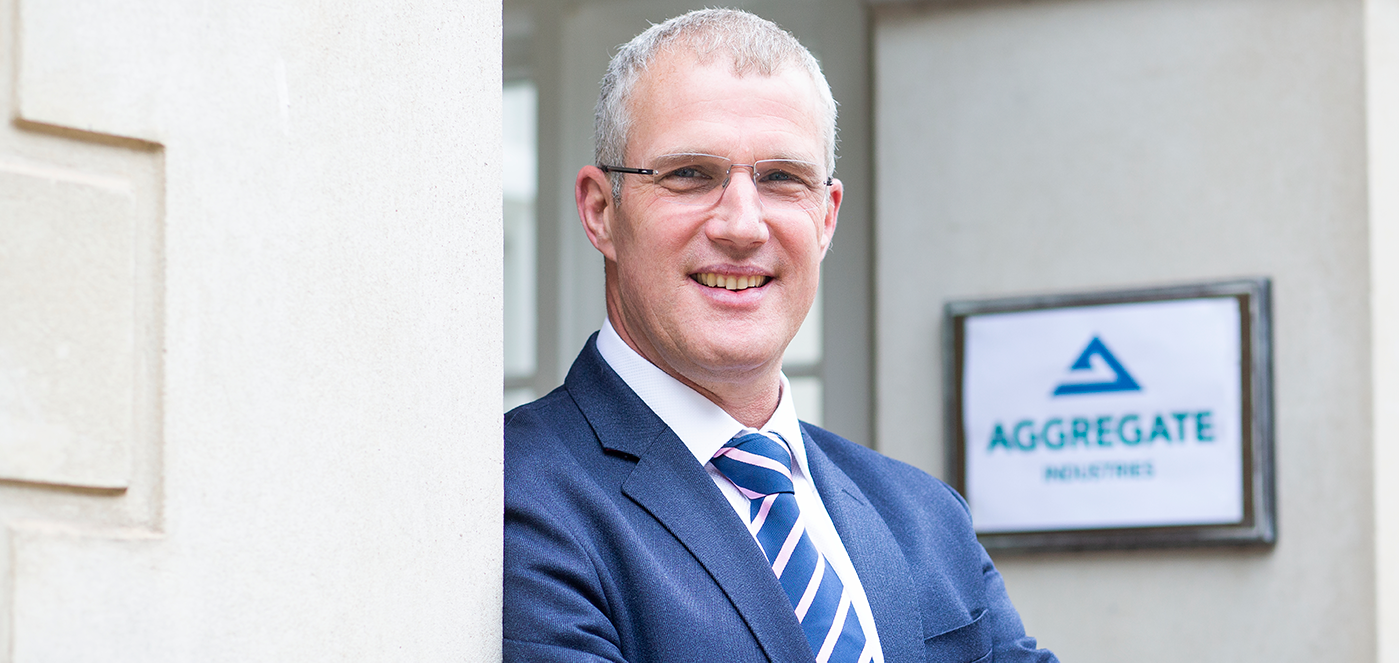 Furthermore, Aggregate Industries has been incredibly proud to be involved in several major NHS projects supporting the development of critical emergency hospital facilities for coronavirus patients across the UK throughout the pandemic. This had included the construction of crucial facilities in London, Glasgow, North Wales and Manchester – in some cases of which we have donated part of the construction materials requirement.
Looking ahead, for us it's about remaining optimistic, progressive and continuing to play our role in supporting the industry as it continues to adjust to what remains a fast-moving playing field. This will, of course, include resuming works in the numerous major UK infrastructure projects, all while adopting the same pioneering approach we have taken to remaining 'COVID-Secure'. More than this though, we will continue to invest heavily in honing our future capabilities - with continued focus on sustainability and innovation. As a business which aims to be intrinsically sustainable, we are committed to supporting the UK's decarbonisation through our business practices and the products and services we deliver.
This is seen in a continual roll out of low carbon products and solutions such as ECOPact ( concrete) Lytag (Lightweight Aggregate), SutainaCem, Superlow asphalt along with the development of ground-breaking new construction practices. For example, our contracting division recently completed a low rolling resistance asphalt trial that helps reduce vehicle fuel consumption and emissions, while we're currently planning a multi-million pound project at our main UK cement plant to reduce emissions.
Conversely, as part of our Innovation Strategy, for us it's about thinking beyond products and focusing on potential digital applications which could bring benefits to our customers and also improvements to our own operations. Our launch of Loop, a paperless ticketing system, has accelerated during the crisis further improving safety.We have also recently integrated state-of-the-art Automated Intelligent Testing (AIT) within much of our contracting equipment, while we are using drones in many of our operations.This is a customer focussed and led approach.