Driving better road development in Algeria
Our teams in Algeria mobilized the best of their road infrastructure know-how to aid in the rebuilding of a roads stretch in the north of the country, which required repairing due to heavy traffic flow. Addressing key concerns of road construction: cost, shortage of materials, quality and durability, our experts suggested roller compacted concrete (RCC) as a solution, marking its first use in the country.
The challenge
The RN 45 road carries over 700 heavy load trucks every day of the year through the Msila region in Algeria. In 2017 it required major reconstruction work, with tailored solutions to reduce construction time and environmental impacts, while ensuring a highly durable structure.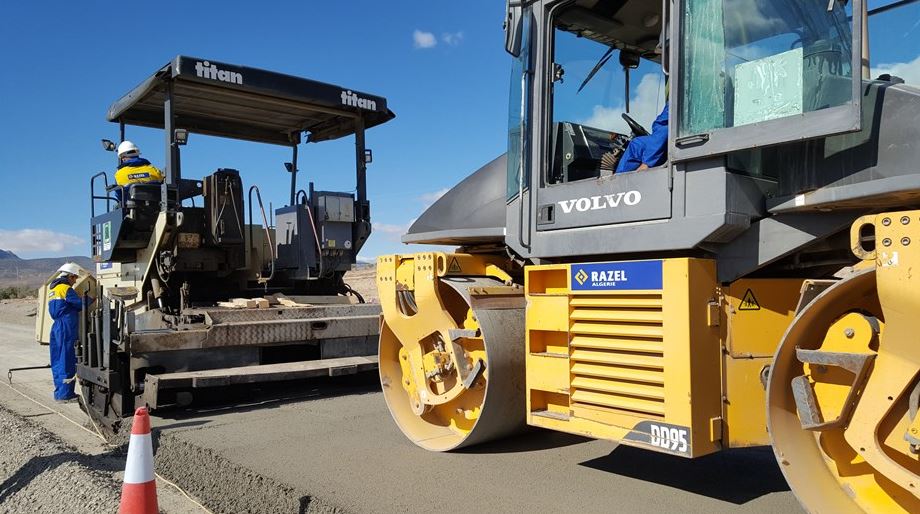 Our solution 
Having assessed the specific needs of the RN 45 project, LafargeHolcim partnered with RAZEL international contracting and the Algerian road authorities to tackle the problem by introducing RCC to the country for the first time. The solution was designed by EGIS, a leading international design firm that is on the cutting edge of the road sector, and based on local material capabilities as a means of reducing the need for transporting materials by road. This allowed them to bypass the associated carbon emissions or road networks demolition, ensuring a more ecological build and reduced perturbation to traffic.
To develop this RCC solution, LafargeHolcim used its in-house specialists in road pavement from its R&D center based in Lyon, France, as well as road experts from Algeria and continental Europe.