Holcim's green building solutions behind a 'living laboratory' of sustainable building
With population growth and urbanization on the rise, we have to rethink the way we build cities to enable greener and smarter living for all. At Holcim, we are at the forefront of innovative and sustainable building solutions to make green construction possible at scale.
With our low-carbon and nature-focused solutions, such as ECOPact green concrete and Hydromedia permeable concrete - we are making cities more liveable around the world. Both of these solutions have contributed to the Living Tomorrow Innovation Campus in Brussels, Belgium.
Using ECOPact green concrete led to a 70% reduction in CO2 emissions compared to standard concrete. Living Tomorrow is anticipated to open in 2022. Rising 50 meters into the sky and housing a hotel, a gourmet restaurant, an experimental innovation center and a landing place for taxi drones, the center will be a living laboratory of new ways of living, lodging and working.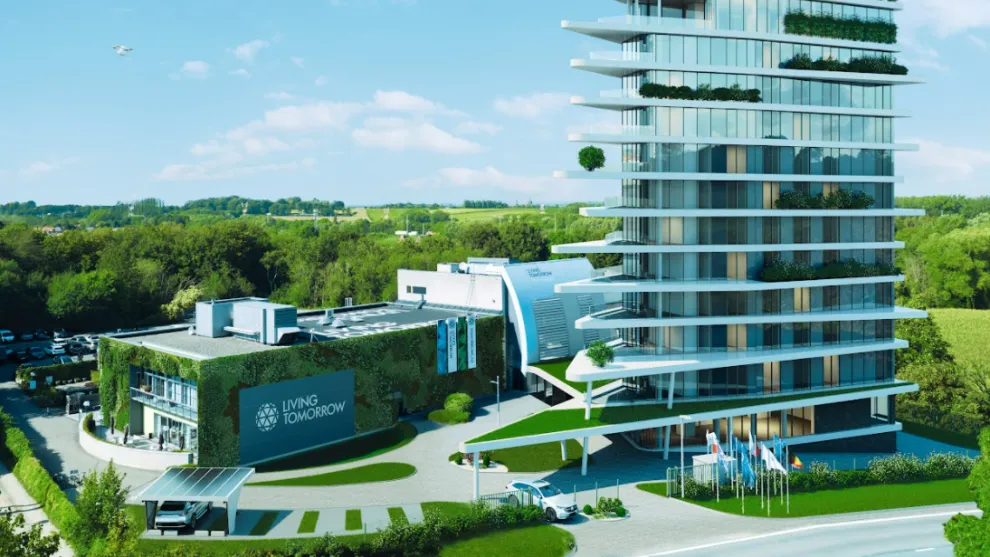 Building with a vision for the future means thinking ahead to reduce our environmental impact. This is why we like to work with Holcim, because they are always thinking about innovative solutions. We value the partnership because we know that Holcim continues to invest in research and development to further reduce its environmental footprint as well.
| FOUNDER AND CHAIRMAN OF LIVING TOMORROW
At Holcim we are proud to enable low-carbon construction of innovative projects across all regions with our green concrete ECOPact, ranging from at least 30 up to 100 lower footprint and carbon reduction, available in 24 markets today.