The RMX Allies Network: not your average supplier-client relationship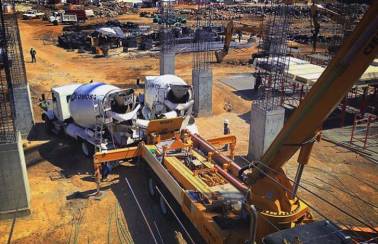 Thanks to our established global presence, knowledge of our industry and market reach, LafargeHolcim is able to be so much more to our customers than a supplier and become a business partner. Leveraging our experience to create valuable relationships with customers, Holcim Mexico reached out to their ready-mix customers to form the RMX Allies Network in 2012. The Network establishes an affiliation between LafargeHolcim and local, independant partners to produce high-end concrete using our materials in Mexico, reaching high standards with support on mix design and performance from our technical advisors, as well as by introducing standard processes and certifying their plants. In September we welcomed two new partners, Comosa and Forzac.
During the past five years, LafargeHolcim divested 50 of its own ready-mix cement plants in Mexico, and thanks to the Allies Network, it now has 25 partners operating over 60 ready-mix sites across the country, acting as extensions of LafargeHolcim's own ready-mix footprint. The partnership network represents a tool to better serve and build upon a bond of trust with our existing clients, as well as an opportunity to reach out to new ones. The RMX Allies Network partners benefit from:
Our expertise and market access
Shared technical support on topics from mix design to plant certification
A purchasing club, which allows LafargeHolcim to negotiate discounts on everything from insurance to equipment
Access to market data on construction permits, financial and economic indicators
Sharing of sales leads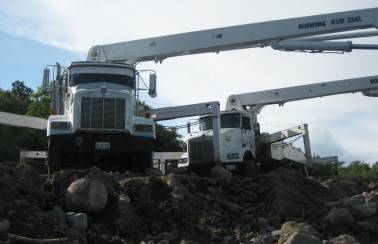 Introducing our new partners
Comosa and Forzac bring their unique benefits to the network: excellent local reputation and relationships with key stakeholders, and quality products with recognized local brands. Both companies grant access to key regions for the Mexican construction industry; Guadalajara in Jalisco state is the national leader in the development and investment of shopping malls, and industry, mining and construction accounts for 29% of Morelos State's GDP.
Both companies share LafargeHolcim's drive to innovate in our industry, and show ambition and clear vision in their business strategy, making them ideal mid-to-long-term partners for this mutually beneficial initiative.