We commit to protecting the availability of freshwater resources. Fresh water is a finite resource. Of all the water on earth, just 3% is freshwater and less than 1% is both fresh and accessible.
Water is essential for cement, aggregates and ready-mix concrete production. Of our sites, 30% are in the medium to highwater-risk areas. As water is a local resource, we tailor our solutions to local conditions and we prioritize our actions on these sites.
Our water stewardship commitments
Holcim water stewardship actions
We will replenish freshwater used in our operations in water risk areas to the benefit of communities and nature by implementing water projects outside our site boundaries.
 
Image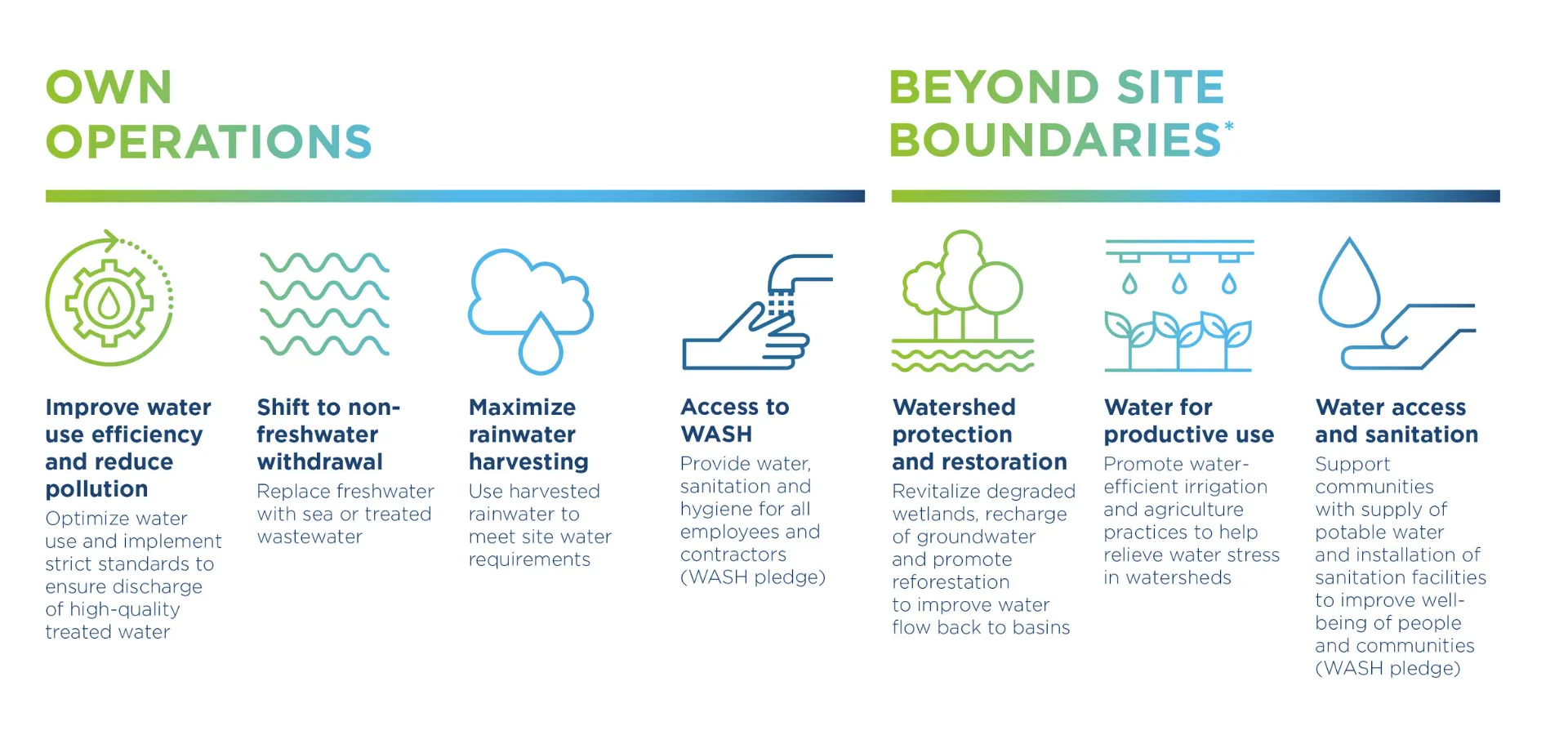 * Projects are implemented within a local context and in consultation with relevant stakeholders, including communities and public infrastructure
How we reach our commitments
Specific freshwater withdrawal reduction
We improve our water usage efficiency by reducing leakages and optimizing our processes. Our sites in water-risk areas will be equipped with recycling systems and we are committed to reducing our specific freshwater withdrawal. When possible, we shift our water usage from freshwater to non-freshwater. In some countries, during heavy rains, we use harvested rainwater, while in others we use sea or treated municipal wastewater. We have committed to reduce our specific freshwater withdrawal in Cement, Aggregates and Ready Mix operations. Respectively, 33%, 20% and 15% compared to our 2018 baseline.
Zero water pollution
We commit to treat the water we use and return it to nature. We require all our sites to implement strict standards to ensure the discharge of high-quality water according to in-country regulations and Holcim's standards.
Freshwater replenishment
We commit to implementing water programs beyond our site boundaries, in particular in water-risk areas.
Water risk in countries where Holcim operates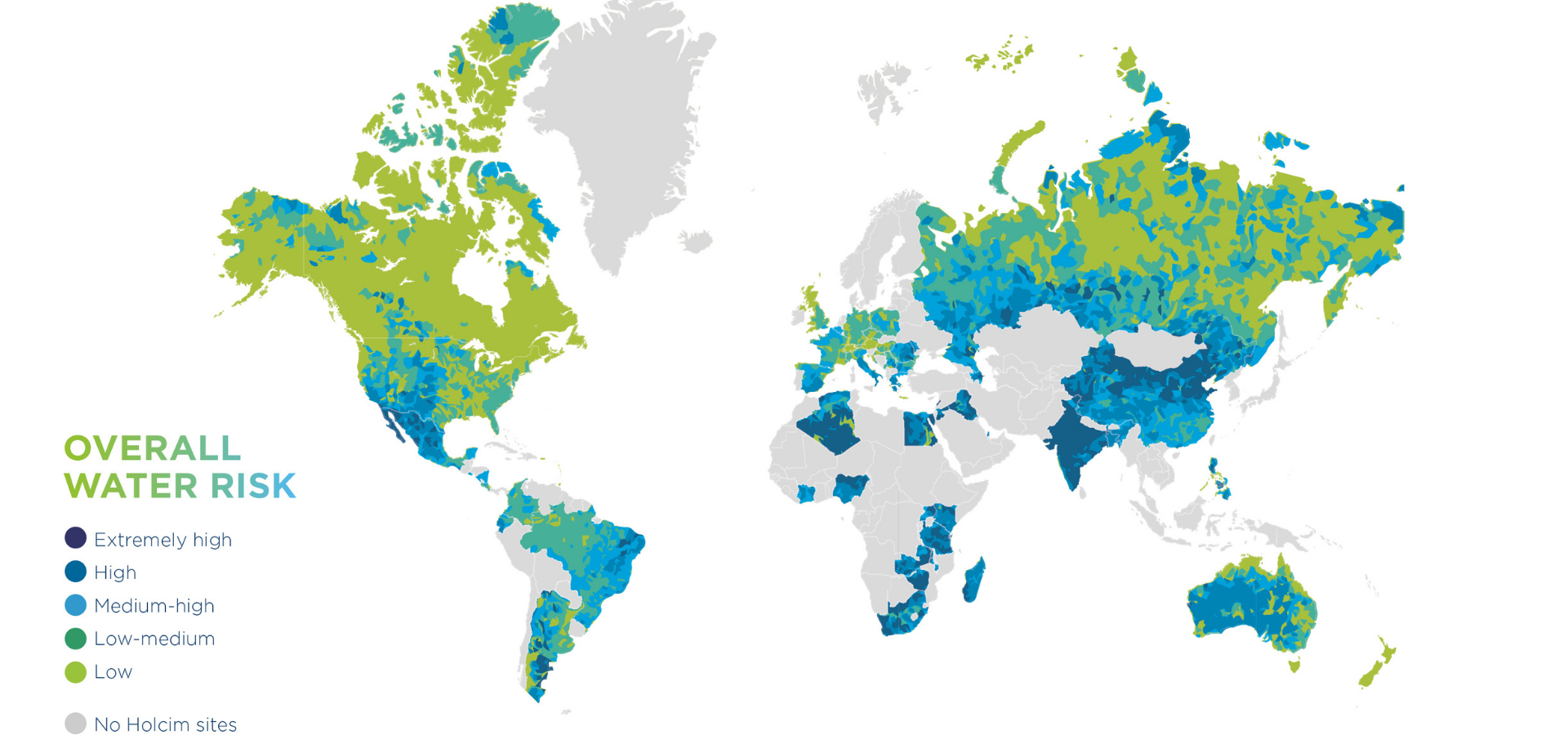 *Source: Rating of overall water risk as defined by World Resources Institute Aqueduct accessed on 26 February 2020.
Three main project categories can be implemented: watershed protection and restoration; water for productive use; and water access and sanitation. Projects are selected according to local needs, and in consultation with relevant stakeholders including communities and public institutions, to maximize the watershed improvements and equitable distribution of water.
Product innovation for water
Holcim provides a number of solutions to our customers with a positive impact on freshwater ecosystems.