The Circular Explorer is a 100% solar powered recycling catamaran, designed to recover marine plastic waste in the Manila Bay, Philippines. To accelerate its impact, the Circular Explorer includes an education program and science lab onboard to empower next-generation changemakers and push the boundaries of marine science.
Watch the recap of our Manila Bay launch event
Rising marine pollution

Our oceans play a vital role in maintaining the balance of our ecosystems – from the food we eat to the air we breathe. This balance is being threatened by pollution, and the statistics are alarming:
Scientists estimate that our oceans currently contain over 150 million metric tons of plastic waste
Each year, an estimated 8 million more metric tons of plastics end up in our oceans
There are more than 5 trillion pieces of plastic floating in our oceans
We currently recycle only 9% of the 381 million metric tons of waste we produce
At the going rate, the plastic in our oceans will outweigh fish by 2050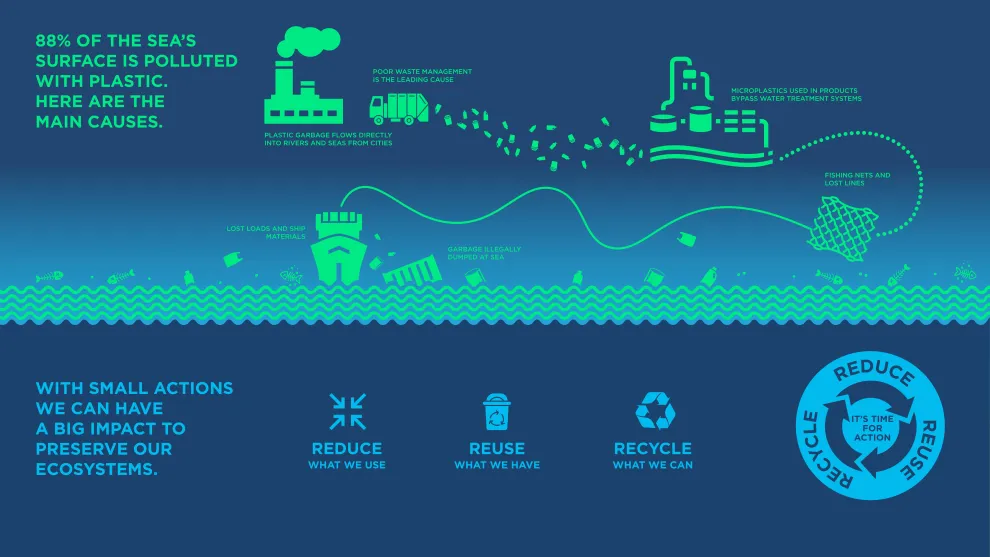 The circular economy solution

To tackle marine pollution and clean up our oceans, we need to shift to a circular economy based on the principles of reduce, recycle, regenerate. That's why we launched the Circular Explorer – a first of its kind solution that can recover up to four tons of marine litter every day.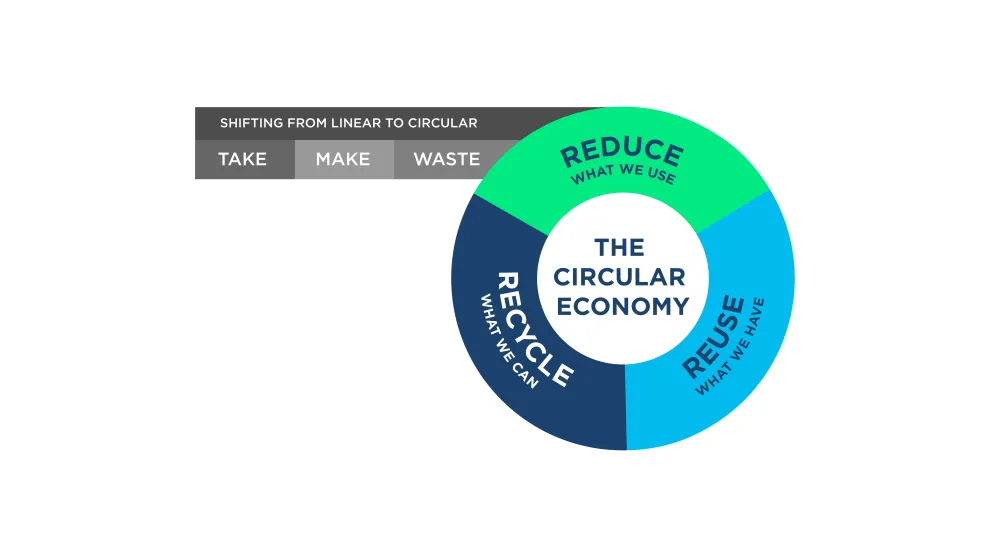 To maximize our impact, the Circular Explorer includes an education program to empower students and local communities to lead the shift toward circular living. Taking a science-driven approach, the Circular Explorer has also partnered with the University of the Philippines Marine Institute to advance ocean research. Built-in sensors and microplastic collectors on board facilitate live data mapping to fuel the faculty's research programs.
The Circular Explorer's mission

The Circular Explorer represents our commitment to protecting the Earth's oceans and accelerating the circular economy to preserve our ecosystems.

The Circular Explorer is based on three pillars:
Circular Explorer close up
See the latest from the circular explorer
Circular Explorer stats & facts
Length: 12.00 meters
Width: 8.00 meters
Draft: 0.70 meters
Weight: 7.0 tons
Material: aluminum
Lifetime of boat: 25 years
Cleaning capacity: 21,000 sqm/hour
Waste collection capacity: 4,300 kg/day
Fully operational through solar power
Maximum speed of 9.7 knots
100% recyclable design
Lightweight yet stable catamaran construction
Designed for a long lifecycle
Custom onboard system traps, collects and sorts plastic waste
Image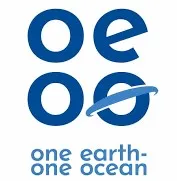 Image

Image

Image

Philippines
Image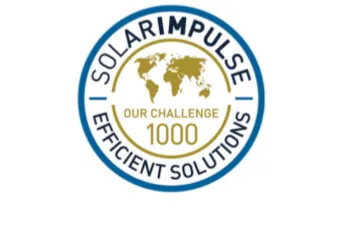 Image

Our circular economy stories