We are a global leader in innovative and sustainable building materials

Today's megatrends—from increasing population and urbanization to improving living standards—make construction an increasingly important sector.

We are at the forefront of decarbonizing building throughout its lifecycle to ensure a net-zero future.

Through our four business lines – Cement, Ready-Mix Concrete, Aggregates and Solutions & Products – we are building progress for people and the planet.
Decarbonizing building for a net-zero future
Building better with less

We are decarbonizing construction around the world.

This starts with our low-carbon materials, from ECOPact green concrete to ECOPlanet green cement, delivering 100% performance with up to 90% less CO2. We empower smart design, like 3D printing, to use minimum materials for maximum strength.

LEARN MORE
Sustainable buildings in use

We are decarbonizing our cities, making buildings more sustainable in use.

This means addressing energy efficiency to reduce buildings' carbon footprints, and leveraging green retrofitting solutions to make buildings last longer. By bringing more nature into cities, we are making cities more liveable.

LEARN MORE
Circular construction

We are driving circular construction to build new from old.

Holcim is a world leader in recycling, using construction and demolition waste to create new materials. We recycle materials into new products and sources of energy, and promote circular living through initiatives like our GO CIRCULAR race boat.

LEARN MORE
Green operations

We are decarbonizing Holcim to become net-zero.

Our ECO solutions are made possible by our green operations. We are achieving this through green energy, formulation and mobility, and by developing next-generation technologies to accelerate our net-zero journey.

LEARN MORE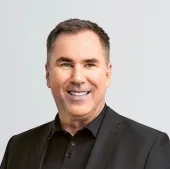 "We are committed to becoming a global leader in innovative and sustainable building materials. This means pushing the boundaries of digitalization and innovation to provide our customers with high-performance, efficient and sustainable building materials and solutions."
| CEO
Meet the Holcim brand family