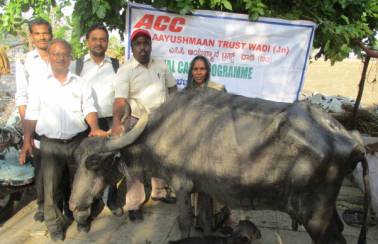 The Wadi center was conceived of as a world-class facility for the benefit of the local community, with the help of the National Aids Control Organization (NACO), the Confederation of Indian Industry (CII) and medical organizations such as Christian Medical College in Vellore. The Wadi plant is ACC's largest cement manufacturing unit, and the Gulbarga district where it is located has been identified as an area with a high prevalence of HIV by NACO.
In its first year of operation, 2008, ACC's two centers counseled more than 8,000 affected individuals. To give the best possible medical care the 2,500 sq ft facility houses laboratories, consulting rooms, a pharmacy, pantry, toilets and sophisticated equipment such as a state-of-the art CD4/CD8 cell counting machine.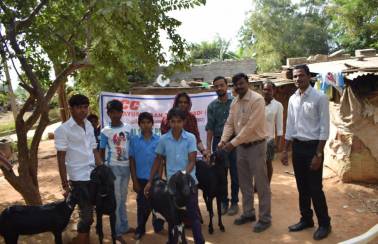 However, the ACC Ayushmaan Trust understands that providing full care to people living with HIV/AIDS (PLHA), means going beyond medical treatments, to helping them, their families and their communities to live with dignity. The center provides a full package of care, support and treatment to patients and their families who bare the brunt of the stigma, diminished livelihood options, poverty and lack of community support that accompany a positive diagnosis. To assist PLHA and their families in accessing care and supporting themselves from day to day, the ACC Ayushmann Trust has provided:
milk buffalo and goats, which families can rear and sell for a stable income

equipment such as sewing machines to help start small businesses
n

utrition supplements and education kits for children.