Experienced professionals

YOU WANT TO USE YOUR SKILLS TO MAKE A DIFFERENCE. WE CREATE OPPORTUNITIES FOR YOU TO BUILD PROGRESS

Our roles are as unique as you are. Opportunities at Holcim range from Construction Managers and Architects, Engineers and Geologists, to Marketing and Communications professionals, and roles in Legal, Health and Safety, HR and Project Management. There are many ways to build progress with us. What do these roles have in common? Passionate, positive and pioneering people around the world who work together and share a passion for our planet.

Discover more about how you can build progress with us
Operations

Our operations teams are dedicated to delivering the products and solutions our customers rely on. Our engineers in our plants, our fleets of truck drivers and mechanics and our logistics teams all play a key role in ensuring products reach our customers on time. A role in operations will see you at the heart of a collaborative team who make things happen.
Research, innovation and sustainability

We're pushing the boundaries of innovation to build progress for people and the planet. It's why we've built the largest R&D organization in the industry, with six innovation centers, 300 researchers and 1,500 active patents. It's why we partner with hundreds of start-ups, like-minded companies and leading academic institutions. It's why we actively seek out groundbreaking ideas for positive, sustainable change, from all industries.

Join us to be a part of a talented group of scientists, lab specialists, technicians and thought-leaders using their voice to challenge conventional thinking.
Sales and marketing

Our sales and marketing teams connect our partners and customers to our world-class products and solutions. The teams help us to be customer-centric in everything we do, on our journey to become a world leader in innovative and sustainable building products. A role in sales and marketing will see you in a high-performance team, dedicated to driving the growth and performance of our business.
Meet Mostafa
"Being part of a high-performing team means having clear goals tied closely to team and organizational priorities… communicating clearly and respectfully, and trusting and respecting each other."
Mostafa Taalab, Contractors Segment Sales Manager, Lafarge Egypt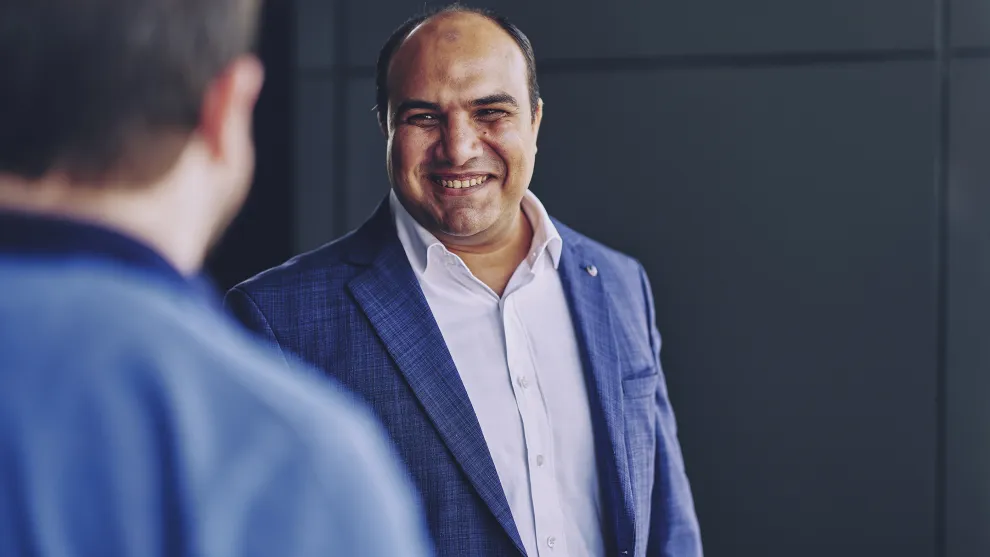 Support functions

Building progress for people and the planet is no small feat. It requires a seamlessly connected organization, performing at its best. That means cutting-edge IT capabilities, people-focused HR, the sharpest legal and financial minds and health and safety teams keeping our 60,000 employees across the globe safe at work. Holcim's support functions are the backbone of our organization.
Meet Ahmed
"I worked in the commercial team for five years, and after that, Holcim allowed me to join the communications department, and that was the golden moment for me, to work with my passion, as my passion was in photography, videography, and managing social media."
Ahmed Aly, Communications and Corporate Branding Manager, Lafarge Egypt
5 reasons to build progress with Holcim