Objectives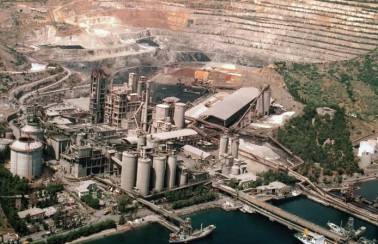 Reduce the use of groundwater for cooling operations
Summary
Our Volos cement plant in Greece uses waste water from a local drinks company to meet part of its process water needs. The plant has connected its water network to that of the drinks company, using a nearby pipe previously used to pump water from a now disused bore hole to the plant.
Today, waste water from the drinks company is piped directly to our plant, where it is used in the conditioning tower, before de-dusting of gases from the plant's cement kiln.
This solution provides our Volos plant with around 30,000 m³ of water every year.
It also offers an environmentally-friendly alternative for the disposal of the refreshment company's waste water, which was previously discharged directly into the sea.
Results
This partnership has allowed us to reduce our withdrawal of groundwater for industrial purposes and has the added advantage of eliminating discharge of wastewater into the sea by the drinks company.