Building Progress in managing the plastic waste challenge
Holcim's Geocycle helps businesses achieve plastic neutrality with PlaNet Solutions
Seventy-five percent of all plastics ever produced have accumulated in landfills and the natural environment. The world is on track to add 12 billion more tons to that amount by 2050, or more than double the already alarming amount.
Geocycle is stepping up to this challenge by helping businesses achieve plastic neutrality through its PlaNet (plastic neutrality) Solutions. Geocycle collects and sorts plastic waste on behalf of PlaNet partners like Nestle and Coca-Cola FEMSA, then channels the recyclable materials towards the recycling industry. The non-recyclable plastics are managed safely and effectively through co-processing, where the energy is recovered and the material fractions are recycled. PlaNet partners receive certificates confirming safe and effective management of the waste collected.
With its globally proven processes, the highest compliance standards and vast expertise in plastic waste management, Geocycle has become a strategic ally for multinational fast-moving consumer goods companies by supporting their ambitions of plastic/packaging neutrality.
Oscar Rivas, Head of Business Development for Geocycle in Latin America, shares his passion: "Building progress for me is convincing people that they can do something better with waste - to see that waste is actually a resource rather than a burden. Partnerships with companies like Nestlé and Coca-Cola really motivate me to continue to foster progress. These companies are going the extra mile to take care of their post-consumer packaging. Together, we have really built the solution to compensate for their plastic footprint." PlaNet Solutions cover a range of innovative technologies and socially-inclusive waste collection initiatives. They include Geocycle Bubble Barriers to capture plastics from rivers to address marine littering, PlaNet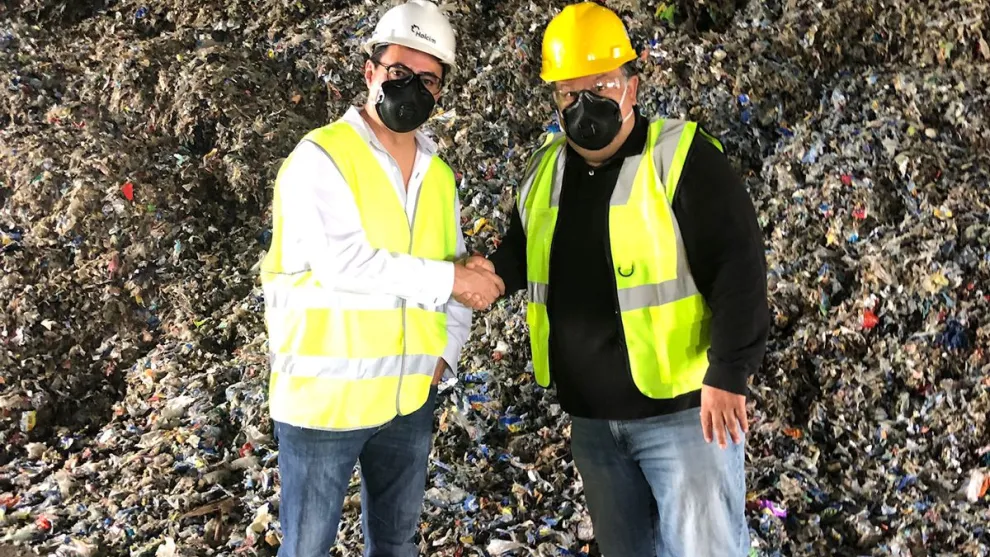 Together App to manage urban post-consumer plastic, and sorting stations where plastics are diverted from landfills.
About our partnership with Nestlé
Nestlé is committed to a waste-free future, where none of its post-consumer packaging, including plastics, end up in landfills or oceans. They have chosen Geocycle as a partner in Latin America to achieve this ambitious target.
In Costa Rica the collaboration has resulted in the first local industrial-scale sorting station to divert packaging waste from the biggest landfill in the country. Nestlé Costa Rica neutralized the equivalent of 100% of its post-consumer plastic waste during the month of October 2020 - a company first in the Americas. Now the two companies have an agreement in Costa Rica to achieve plastic neutrality every month for one full year. This is the first step in the regional partnership, with similar collaborations in place in Mexico and Ecuador.
Our partnership with Coca Cola FEMSA
Geocycle collaborates with Coca Cola FEMSA Costa Rica to recover post-consumer packaging waste. This strategic partnership diverts re-usable waste from landfills and recycles PET bottles to promote a circular economy. More than 500 tons of PET have already been recovered. Both companies are exploring new ways to recover PET to be converted into post-consumer recycled resin, ideally to produce new bottles.