Holcim Mexico develops concrete for experimental structure by Block Research Group and Zaha Hadid Architects
Holcim Mexico and its Center of Technological Innovation for Construction developed a concrete to realize an experimental shell structure developed by Block Research Group of ETH Zurich and Zaha Hadid Architects. "KnitCandela" is an homage to Spanish-Mexican architect and engineer Félix Candela.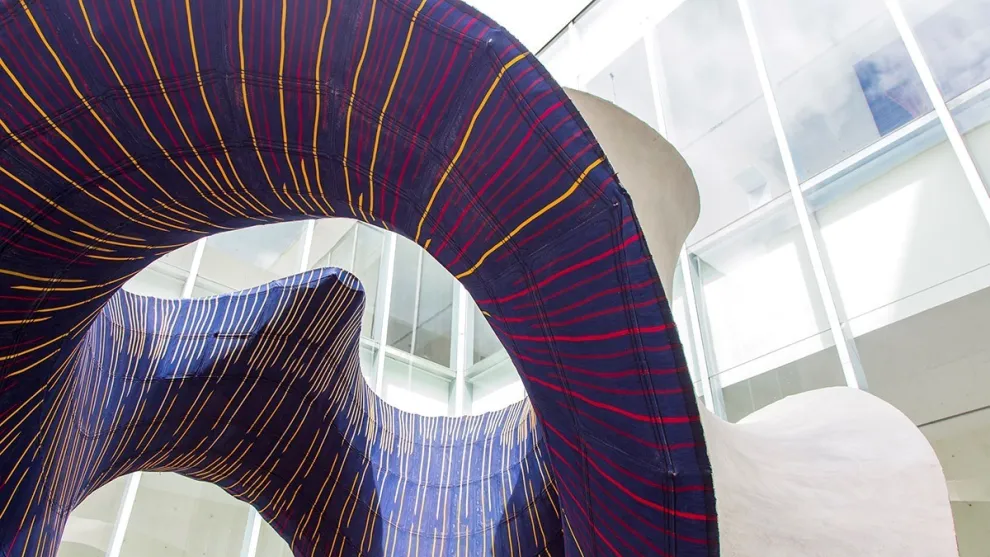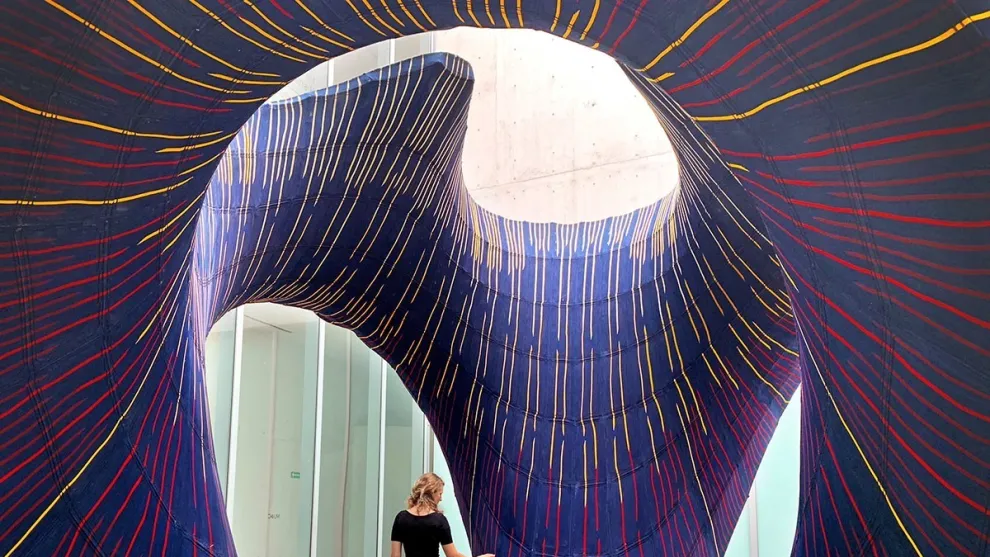 Constructed at the Museo Universitario Arte Contemporáneo in Mexico City, KnitCandela is part of Zaha Hadid Architects' first exhibition in Latin America. The dazzling concrete form reimagines Candela's thin concrete structures through the introduction of new computational design methods and innovative formwork technology which were developed in Zurich.
Philippe Block, Professor at the Swiss Federal Institute of Technology (ETH Zurich) and member of the Academic Committee of the LafargeHolcim Foundation, introduced the formwork technology known as "KnitCrete" and worked together with Holcim Mexico's Center of Technological Innovation for Construction (CiTeC) that developed a concrete mix to realize the expressive shell structure. The main challenge of the Mexican Group company of LafargeHolcim was to design a concrete that can be mixed on-site, and that allows the layers to be placed by hand with sustained workability – all requirements of the construction process.
"The collaboration with CiTeC was exceptional: The concrete engineers under the lead of Jose Alfredo Rodriguez understood all requirements and delivered the innovative concrete in the quality required,"
Thin and winding concrete surface on ultra-lightweight formwork
Félix Candela's shell structures relied on combining hyperbolic paraboloid surfaces (similar to the shape of a Pringles potato chip) to produce reusable formworks made out of straight wooden elements. But new technology allows for a much wider range of complex, curved geometries. With the cable-net and fabric formwork system, expressive, free form concrete surfaces can now be constructed efficiently, without the need for complicated, wasteful and time-consuming molds. In Mexico City, KnitCandela's thin, double-curved concrete shell with a surface area of almost 50 square meters and weighing more than 5 tons was applied onto a knitted formwork shuttering of only 55 kilograms.
The concrete of the KnitCandela shell is manufactured with Holcim cement, acrylic resins, and admixtures to achieve the adherence requirements. To replace conventional steel reinforcement and minimize cracks on the concrete element, macro synthetic fibers with a rough finish and polypropylene fibers are added.
Designed for a tight construction schedule, restricted space and minimal budget, KnitCandela demonstrates the rapid evolution and adaptation of digital design and fabrication to the challenges faced by the construction industry.
The structure's overall form was inspired by colorful and fluid forms of traditional Jalisco dresses of Mexico – but the construction process and advanced materials enable complex and free-form geometries of contemporary architecture that are highly optimized in terms of material consumption, energy efficiency, and usability.
"KnitCandela" can be experienced at the Museo Universitario Arte Contemporáneo in Mexico City until March 2019.