Supporting women to become game-changers
Today, we are celebrating International Women's Day! We believe women have a positive impact on our company's success and on their community, family's well-being and economic development. That's why we are creating the context to achieve better gender balance internally and also supporting local initiatives to drive women entrepreneurship and development in several countries.
In our communities: we contribute to women's economic impact and independence
Pearl Tiwari, Head of LafargeHolcim affiliate Ambuja Cement Foundation
"As India witnesses economic progress, there will be a pressing need for enhancing the socio-economic status of women not in just cities but also in rural locations across the country. Gaining financial independence is seen to have a great impact in boosting women's confidence and decision making ability."
In India, LafargeHolcim affiliate Ambuja Cement Foundation has launched a series of actions supporting women development. They include:
Helping women become entrepreneurs through self-help groups. For example, the groups have supported vegetable and fish farmers transform their work into profitable livelihood options.
Increasing women's skills thanks to training programs in nursing, computer hardware and software and beautician courses.
In other geographies, LafargeHolcim activities create other opportunities for women, such as:
Skills development for women in the favelas of Rio de Janeiro. Our Brazilian team offers to the residents of the Rocinha favela training sessions to masonry.
Access to finance and business opportunities for women in Nigeria. We are running a microfinance program for housing with the largest microfinance bank in the country which has over 1 million members, of which 92 are women. As part of this program, we supply cement through our network of key distributors, almost 30 of which are women.
Within LafargeHolcim: talented women are key to our business success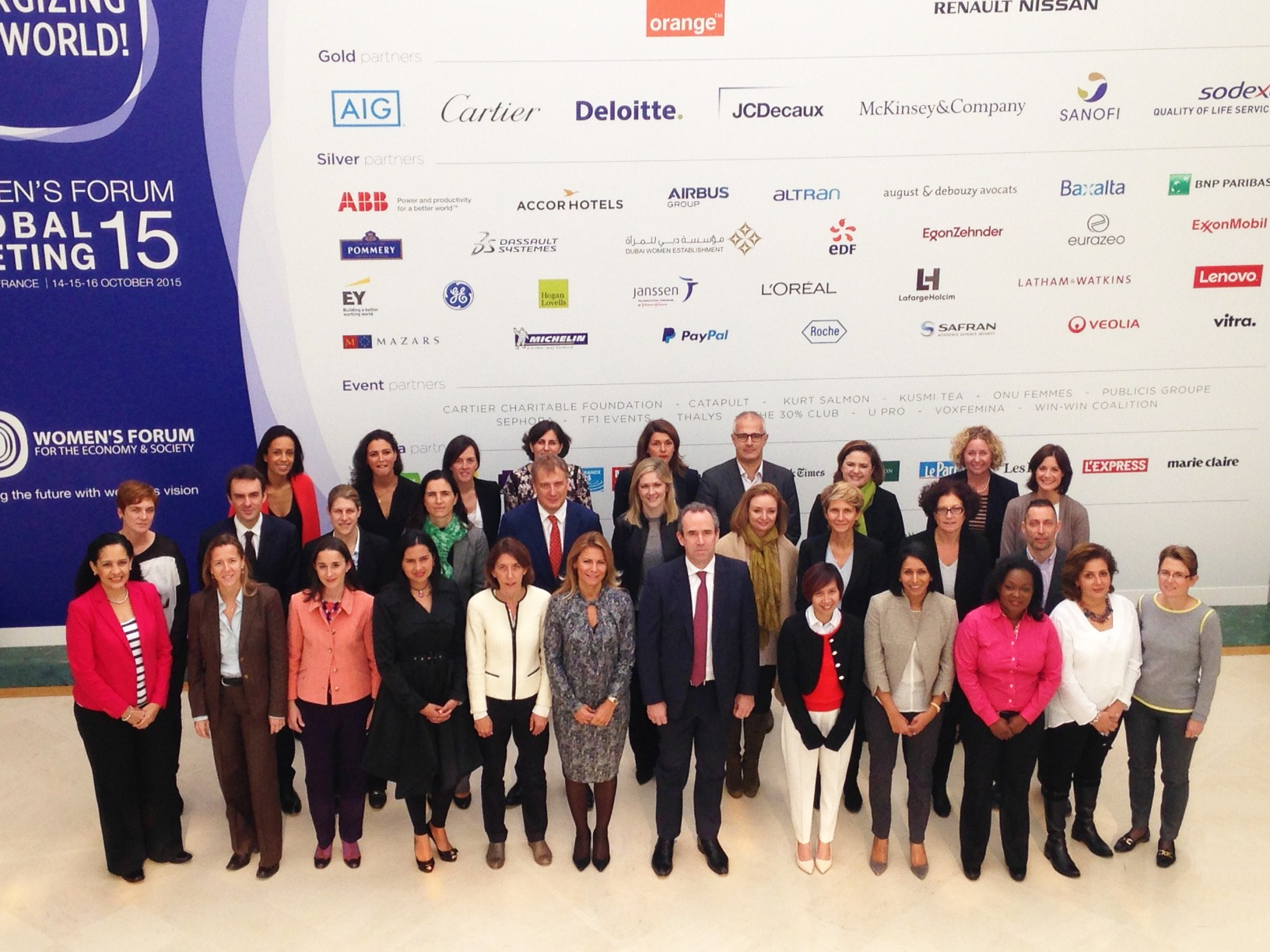 At Group level, we are convinced that attracting and developing female talent and having more gender-balanced teams will help us become more successful as a company. For LafargeHolcim's CEO Eric Olsen, "Today, women are increasingly our clients, our suppliers, members of the government, officials and leaders in local communities. In this changing world and as we are currently shaping our new company, it is important that women are at the core of our organization – bringing diverse ideas and new thinking to our traditionally masculine industry".
We are building a work environment where both men and women can thrive. These are some of the relevant steps we have taken so far:
Creation of a Women's Task Force. A group of 16 women, representing different regions, functions and levels of seniority, is gathering information about men's and women's perspectives on what's working well and what we should improve. To date, they have undertaken more than 120 interviews and focus groups and this information will help us to raise the awareness of leaders within the organization about women's experiences at LafargeHolcim including: career levers and obstacles, positive experiences and challenging situations.
Approval of gender balance targets: we aim at achieving 30 minimum of each gender at all management levels by 2030. These Group targets reflect our vision and commitment to better reflect the existing global talent pools globally and capitalize on the increasing role of women among our customers, suppliers and within the communities where we operate.
Developing D&I Champions through our participation in the Women's Forum events around the world: Deauville (France) in October 2015, Dubai in February 2016, Mexico in April 2016.  In these conferences, the LafargeHolcim delegation is meeting with global business leaders and representatives of governments and academia to discuss women's contribution to society and business.
Feedback from LafargeHolcim participants on Women's Forum in Dubai (Feb 23-24th 2016)
Naila Al Moosawi, O&HR Director Eastern Gulf
"This was a groundbreaking event in our region; the largest gathering focused on encouraging female empowerment, advancement and participation in the society. Every speech was more powerful and constructive than the one before - touching on women's challenges, failures and sweet success after proving themselves over and over again in a male dominated setting. The topics were beyond stereotypes of women but explored how women can make a lasting social impact and still be a wife, mother and daughter."
Karima Fareha, Head of Environment & Sustainable development - Algeria
"The event was an opportunity to discover success stories written by women worldwide and particularly in the Middle-East & Africa region. I am very proud of all these women who have overcome several obstacles (traditions, cultures, apprehension ...) to achieve significant management positions in business. This experience makes me more confident about the future of women in LafargeHolcim, diversity is already part of the culture of the company."  
Marlene Elkhazen, O&HR Director - Lebanon
"I was inspired listening to great women who made a difference despite all obstacles. We, as LafargeHolcim multinational big company, have a social responsibility to be role models in the business world, by enabling, and rewarding women's achievements and celebrating and sharing their success stories across the organization."