The Next Generation has their say on future of sustainable construction at LafargeHolcim Awards Labs
What will the future of sustainable construction look like? More than 50 young architects and engineers participated in the international LafargeHolcim Next Generation Awards Lab in Mexico City to share their ideas and experiences.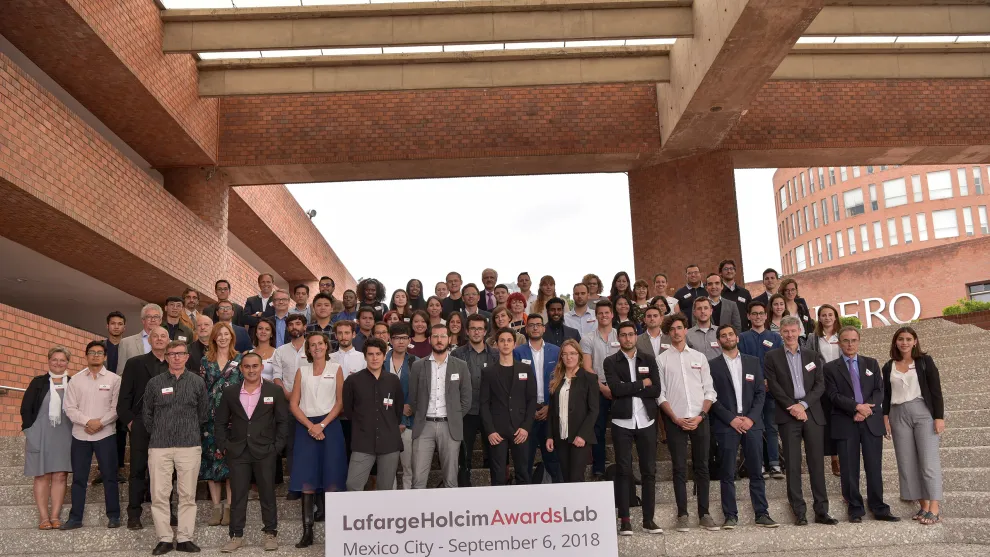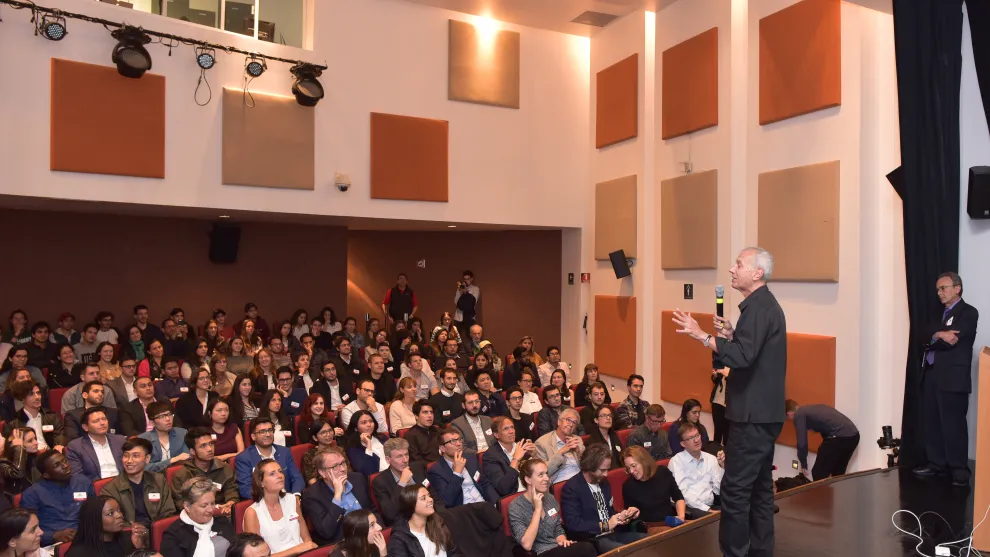 Workshopping all aspects of a sustainably built future
Hosted by Universidad Iberoamericana (IBERO), an associated university of the Foundation, the Next Generation Awards Lab provided a platform for young architects and engineers to further develop cutting-edge projects and exchange ideas – from innovative materials and individual buildings, through to solutions with regional and global impacts.
Representing 25 countries, participants presented their prize-winning projects in four concurrent workshops. By doing so they applied for a two-year LafargeHolcim Research in Practice Grant (RPG), described by Marc Angélil, Head of the Academic Committee of the Foundation, as "vital support for developing the knowledge needed to proactively meet the practical challenges facing the materials industry and the built environment."
Grants for research related to material, energy and the social fabric
An RPG was conferred upon Heidi Boulanger from South Africa to pursue her research on integrating production facilities for construction material into rural communities, creating new urban nodes. A team of authors from Argentina will use their grant to advance an infrastructure-landscape project for the generation of electric power by harnessing tidal currents. Nada Nafeh from Egypt will further develop an approach to improve living conditions in informal settlements; her vision is to transform architecture to the "design of processes."
A growing platform for young professionals and students
Young professionals and students are demonstrating growing interest in the LafargeHolcim Awards for Sustainable Construction. In the 5th cycle of the international competition more than half of the 5,000 entries were submitted by individuals and teams of authors younger than 30 years of age.
"Not only is there vibrant interest in the Awards from the next generation, their entries are of exceptional quality"