Our commitments to environment, social, governance and health & safety standards are not limited to the boundaries of our operation. We act for responsible sourcing in our supply chain, embracing the UNGC Ten Principles and the OECD Guidelines for multinational Enterprises, as Established in our Supplier Code of Conduct.
Environment
We collaborate with suppliers to accelerate innovation and find solutions that contribute to reducing our environmental footprint, including CO2 emissions in our supply chain (Scope 3).
CO
2

 emissions - Scope 3

Holcim is among the first companies worldwide to have its near and long term CO2 targets validated by the Science Based Targets initiative for all scopes, setting the reference for our industry.

Find out more about our net zero pledge.
How we reach our commitments
We measure and account for the CO2 in our supply chain, using a comprehensive and rigorous approach, aligned with Greenhouse Gases (GHG) and Global Concrete and Cement Association (GCCA) Scope 3 protocol and externally verified.
We prioritized three categories, representing 75% of the Scope 3 emissions: Transportation (downstream), Fuels and purchased clinker & cement.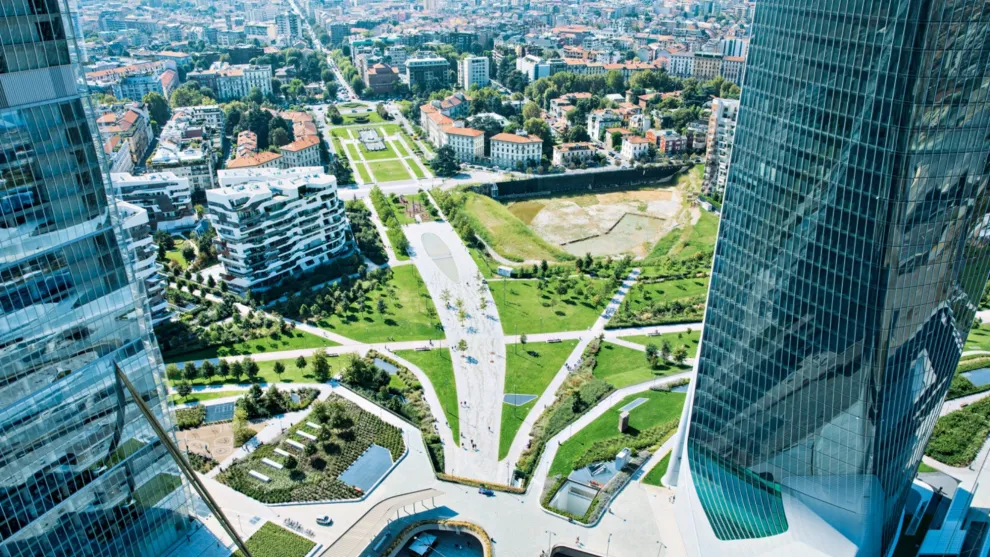 Other environmental impacts
Water, air emissions, waste, land use
We identify environmental impact from products and services purchased and engage with suppliers to identify and manage those impacts. We integrate environmental compliance in our sourcing decisions.
How we reach our commitments
We apply a systematic screening methodology to prioritize suppliers that have good environmental governance to identify, monitor and reduce environmental impacts
We monitor performance and address breaches through our Sustainable Procurement program.
Human rights & working conditions
Responsible business conduct is an integral part of our procurement strategy. We actively verify and monitor suppliers' compliance with our Supplier Code of Conduct, based on the standards and principles enshrined in the United Nations Global Compact, the OECD Guidelines for Multinational Enterprises, the UN Guiding Principles on Business and Human Rights and the International Labour Organization's Declaration on Fundamental Principles and Rights at Work.
Our commitments:
We conduct due diligence in our supply chain to identify, prevent and address breaches in every market where we operate.
Image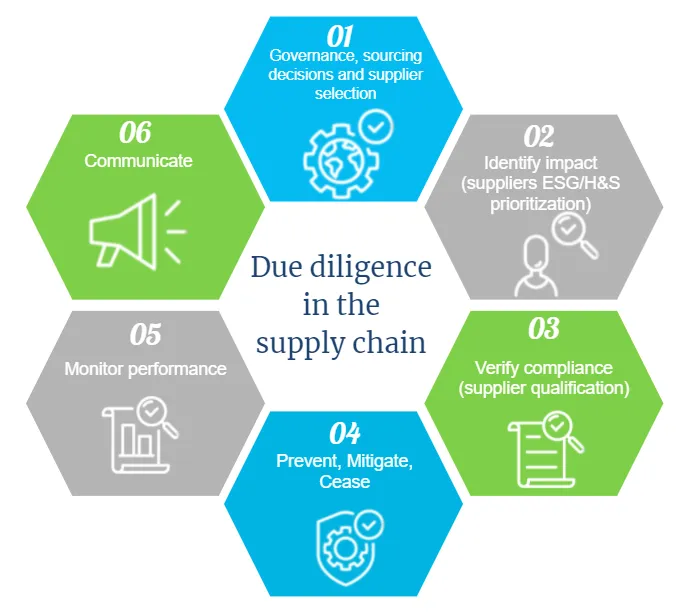 How we reach our commitments:
Governance, sourcing decisions and supplier selection
Sustainability compliance and performance are integrated in the sourcing decisions, in the supplier selection and in the "purchase-to-pay" process. Sustainability is embedded in the Group Procurement Policy and enforced through our Minimum Internal Control Standards and formal contractual terms and conditions aligned with SA 8000. We have a Group "Suppliers Sustainability Management Standard" to support countries on the implementation of responsible sourcing practices.
Identify impact (Supplier prioritization)
We identify potential ESG/H&S impact in our supply chain, by applying a risk-based screening methodology on our supplier base. A 3-steps approach based on:
ESG/H&S risks related to the product / services provided
Risks exposure related to business relationship (volumes and spend)
Country risk level, according to the UN Human Development Index and the Freedom House Index, used as an indication of the business risk environment.
Verify compliance (Supplier qualification)
We verify compliance, following a 3-steps verification approach, based on risk level:
Self-assessment questionnaire: we use qualification platforms (for example Avetta or equivalent) to make this step more efficient, consistent and transparent
Fact-Finding: we collect evidence to verify breaches identified in the self-assessment.
Audits: we conduct field audits to confirm breaches and to verify compliance on high risk procurement categories.
We also apply ongoing human rights due diligence, stakeholder engagement and human rights impact assessments to further identify and address risks and impacts on human rights of suppliers.
We work with our suppliers to identify and prevent potential breaches of our Supplier Code of Conduct.
Where needed we mitigate potential breaches by implementing improvement action plans and supporting supplier development.
When appropriate we cease business relationships with non-compliant suppliers that refuse improvement plans.
We reserve the right to exclude suppliers that are not compliant with local, national or international laws and regulations.
Our suppliers, like our employees and any external stakeholder, have access to our "grievance mechanism line", an independent platform to raise concerns regarding business practices.
We monitor ESG/H&S performance from our suppliers through our ongoing performance evaluation process, which involves conducting regular meetings and evaluations. Performance is integrated in the "Supplier Scorecard", where sustainability criteria is weighted among other performance criteria (e.g quality, price, after sale service).
The overall performance of the Procurement function is monitored through a Procurement Dashboard that includes Sustainability as one of the eight leading indicators.
Procurement professionals have annual performance objectives linked to sustainability.
We report the progress of sustainable procurement actions in our Group Sustainability Performance Reports, according to GRI standards, including the following KPIs:
Suppliers from national markets (% of total suppliers)
Suppliers with supplier code of conduct as part of contractual agreement
Countries that have identified high ESG/H&S impact suppliers
High ESG/H&S impact suppliers qualified (% spend)
Contractors Health & Safety
Our commitment
We are committed to conduct our business with zero harm to people and to create a healthy and safe environment for our employees, contractors, communities, and customers.
Holcim has a systematic approach to suppliers and contractors' health and safety management, designed to ensure compliance to applicable laws and regulations and adherence to solid health and safety standards
Prequalifying and selecting contractors and suppliers that behave in a responsible manner.
Sharing of health and safety requirements at an early stage and engaging through a contract that includes specific health and safety terms and conditions.
Onboarding to ensure understanding of the health and safety requirements prior to commencement and train them on relevant procedures or specific hazards associated with the work they will undertake.
Monitoring health and safety performance during execution, including through closer engagement with contractors and suppliers, to ensure that health, safety and well-being are managed effectively.
Evaluation of performance upon completion of the work and on a periodic basis to recognize and promote continuous improvement.