With around one third of our cement production located in water-scarce areas, we are determined to reduce freshwater withdrawal and achieve a positive impact in water scarce areas. We also commit to achieve a positive change on biodiversity. Discover two examples from LafargeHolcim quarries in Australia and Spain!
Australia: harvesting rainwater in our industrial operations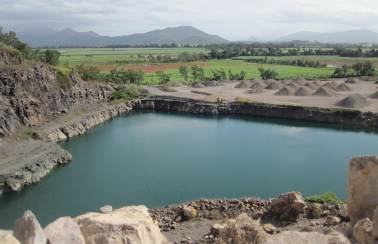 Water withdrawal in Australia is highly regulated, in many areas limiting industrial sites' withdrawal of freshwater. Legislation also requires regulatory approval to discharge process water from a site to an offsite waterbody. The approval criteria are stringent.

In its aggregates operations in Australia, LafargeHolcim now harvests and stores rainwater in large onsite catchment areas for production use. The system is designed to allow excess rainwater to bypass the catchment area and leave the site as uncontaminated stormwater run-off. For its concrete business operations, LafargeHolcim operates on a zero "process-water discharge" and uses recycled water in its batching operations over freshwater, wherever possible.

Projects include a stormwater project at Beenleigh aggregate quarry resulting in increased rainwater-holding capacity and real-time remote access water use monitoring. At Southport Concrete, the plant is now producing concrete with 100 percent recycled water, resulting in significant reduction in local water withdrawal from municipal sources.
Spain: transforming a quarry into a natural reserve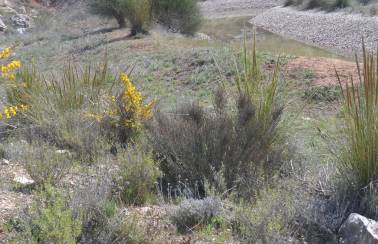 The LafargeHolcim quarry in Yepes, Spain, covers 1,000 hectares in the center of the semi-arid Iberian Peninsula. LafargeHolcim has progressively restored the quarry over a number of years. Thanks to inputs from the WWF and a collaboration with the University of Toledo, we have avoided monoculture pine re-planting. Instead, we provided heterogeneous reliefs with slopes, holes, and ponds, creating habitats for fauna that was already colonizing these areas.

The aim was to create a natural reserve in the middle of an extensive agricultural area, where recreation and biodiversity awareness could be promoted. The economic value provided by the restoration, estimated by an independent third party, is EUR 350,000 per year. It was calculated that for each euro invested in rehabilitation, three euros are generated in ecosystem services, which more than 13,000 people can enjoy.

The ongoing investment in biodiversity awareness and biodiversity workshops will make this valuation even higher in the future, making nature conservation and ecological values even more appreciated by the community.