A new life for London's heritage Gasholders
Located in the heart of London, King's Cross is home to one of the largest urban redevelopment projects in Europe. Preserving the city's industrial architectural heritage, while making it suitable for modern urban living has been a key priority. Our UHPC Ductal brought a special touch to the transformation of abandoned gas holders into 145 new residences, a stunning and distinctly British architectural project.
Adding contemporary functionality to an historical building
King's Cross's rich industrial heritage is integral to its renaissance. The area in the heart of the UK's capital is full of distinctive and beautiful features that relay its history to those who care to look for them. Originally constructed in 1867, the trio of Grade-II listed gas holders are among the most recent heritage buildings to be made over to keep pace with Londoners' evolving needs.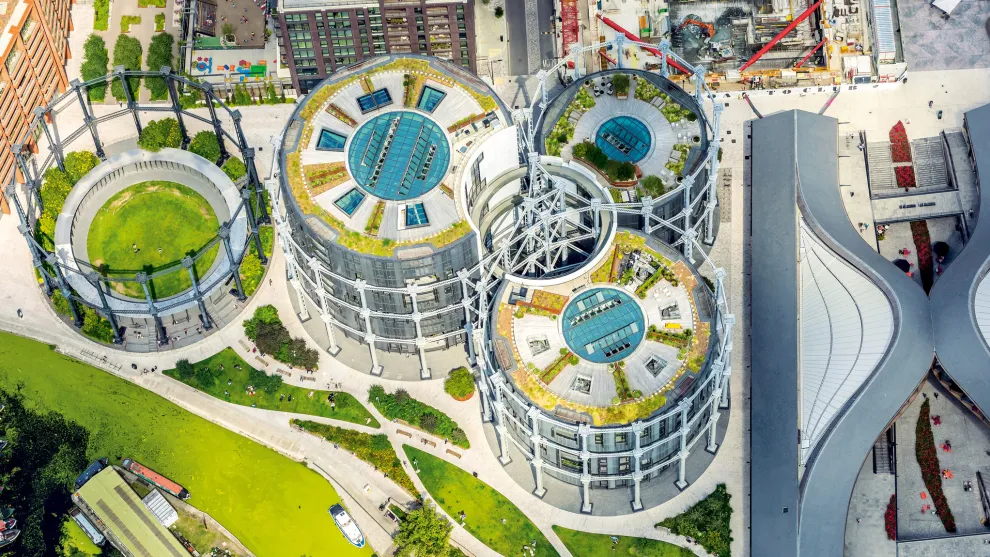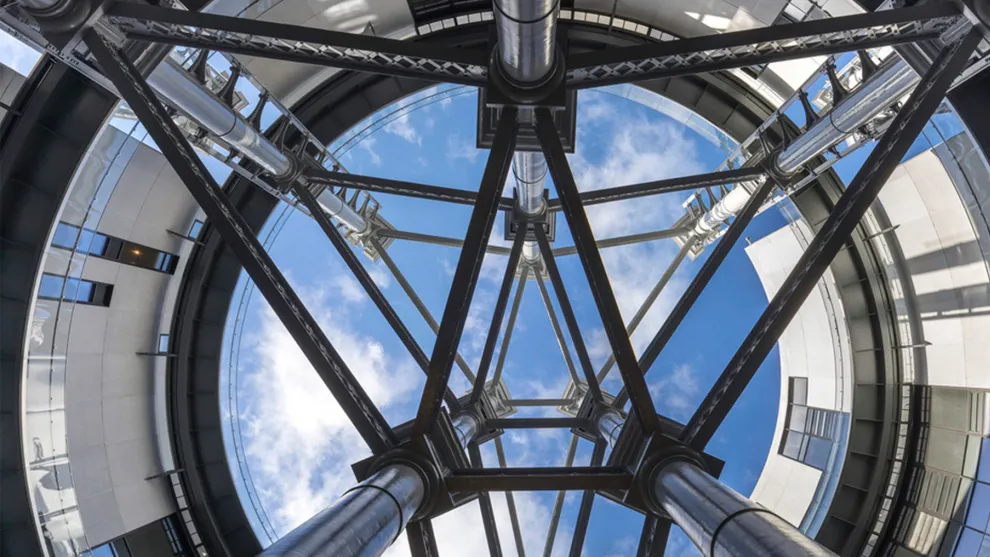 Transforming existing buildings to reduce natural resource consumption
Part of London industrial heritage, the gas holders were built to meet the needs of the growing population and expansion of the city. The trio of containers was abandoned as heavy industry moved to the outskirts of the city, and dismantled in 2001 to allow for the construction of the Channel Tunnel Rail Link. Their cast-iron guide frames have been retained, and the Gasholders have been now reconverted into 145 new apartments that balance industrial heritage with functional modern living, including views across the capital and a central courtyard - whose walls are clad with precast Ductal® panels.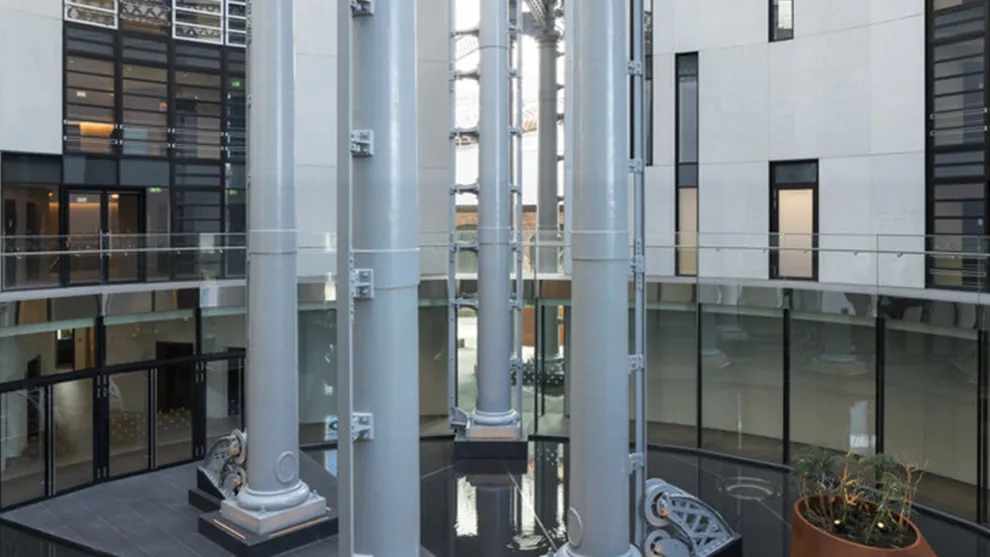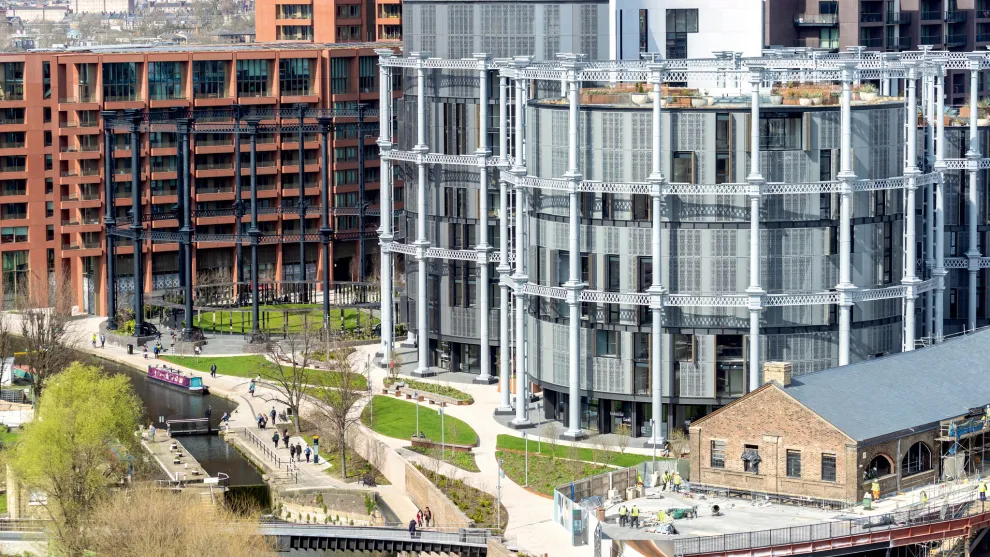 Ductal panels form the walls of the inside courtyard
The new Gasholders' façade is designed to look different from every angle. The perforated façade sparks curiosity of passers-by while protecting from the sun and preserving the privacy of the people who live in the building. Inside, 180 precast Ductal® panels from the walls of the central courtyard. Pale gray with fine vertical ribbing, the Ductal® panels are relieved by walkways slung off the wall to connect the blocks on three levels. The 180 panels have a self-finished Reckli rubber mold that creates the texture. The ground floor panels were underslung and were transported into place using specially fabricated trolleys. Above the ground floor, each panel was lifted above 11 storeys into the internal drum of the structure where they were then installed.