The first Olympic stadium in Ivory Coast
Holcim contributes 60,000 tonnes of cement to Stadium in Ebimpé, the first Olympic stadium in Ivory Coast
A real triomphe
It took nearly 60,000 tonnes of cement for a 60,000 capacity stadium. Inaugurated in October 2020, the new Ebimpé Stadium is the largest in the sub-region, and the first Olympic-sized stadium in Ivory Coast. Nicknamed the Arc de Triomphe, it will be the official stadium for the national football team and a multi-purpose stadium to host rugby and athletics too. Holcim Ivory Coast is proud to have contributed to the construction of a new national icon. "It is a real honor for us all to see our products accomplish international wonders," explains Serge Gbotta, the Country CEO.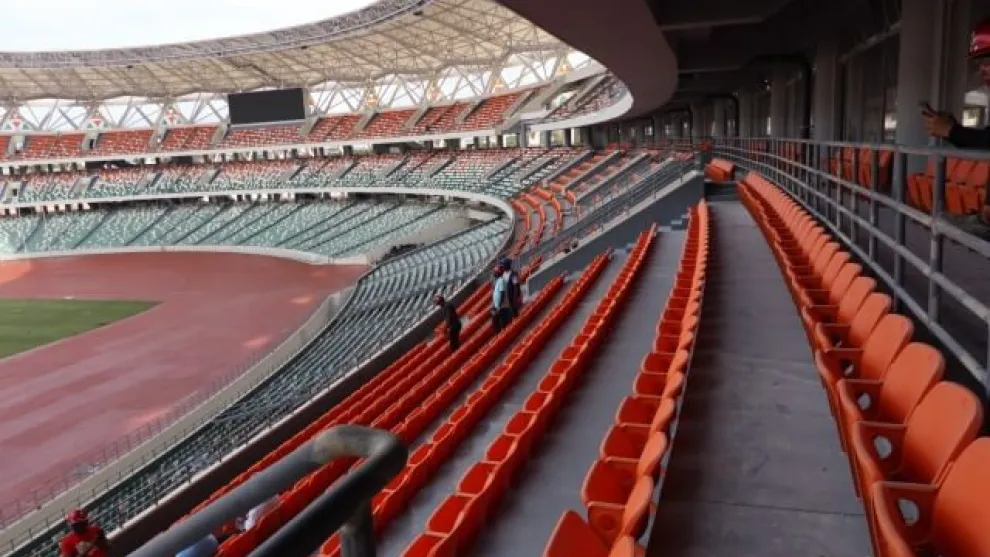 First choice for a national first
We remain the first choice of construction industry players. Holcim encompasses a wide range of products, with a cement suitable for every application, from structural elements to masonry. This innovative cement creates more workable concrete; stronger and more durable, they also emit much less CO2 than ordinary cement. Used in the country since 1952, our products have been used in the majority of large building projects in the country, including:
Basilica of Notre Dame de la Paix in Yamoussoukro,
Sofitel Abidjan Hôtel Ivoire,
Institut National Polytechnique Houphouët-Boigny,
Henri Konan Bédié Bridge.