Helping Bucharest grow sustainably
An infrastructure project to help Bucharest grow sustainably
Bucharest is the largest city in the country, with a population of almost 2,5 million people. Confronted with serious traffic issues, the management of the city is trying to expand the subterranean infrastructure, this being the fastest way of transiting the city today. During 1979 – 2013, four lines were built, with 51 stations and 70 km of double lane. However, since the boom in housing construction on the outskirts of the city, the need to expand has become fairly urgent.

The M5 project, put into use in September 2020, represents a major project for Bucharest's development. The total length of the new line is almost 7 km, with 10 stations covering the highly populated neighborhood of Drumul Taberei, with an estimated traffic of approximately 50.000 people who will use the metro each day.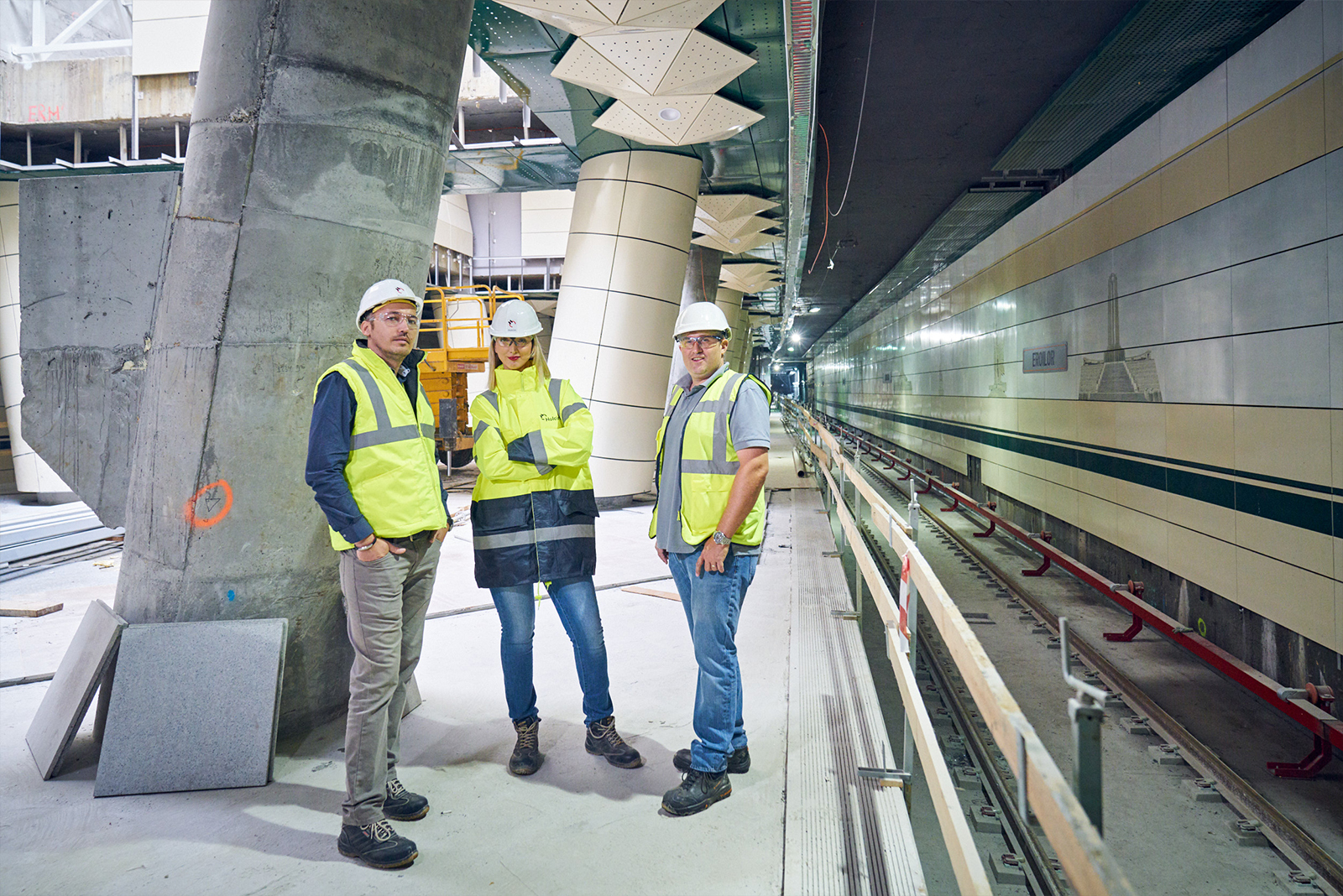 A passion for building with innovative solutions
Holcim Romania was chosen to be part of this major project. Within this project, the company contributes by offering products and solutions for building concrete structures, delivering hundreds of thousands of usual and special concrete using 2, 3 or 4 concrete plants. Also, we delivered tens of thousands of cement tons for indeep consolidation of soils, through jet-grouting technologies providing additional services like on site stock management, laboratory services, technical support, etc.

The project took place in challenging conditions, in an open and intense traffic. Even so, we managed to show maximum flexibility throughout the project, producing and delivering products and services 24 hours a day, even during the winter. An important role in the completion of this project was played by Holcim Technical Centre in Romania, which carried out the study for raw materials and concrete recipes, monitoring the elements' heat of hydration, constantly offering technical consultancy.