Holcim Azerbaijan's cement used for a new transportation hub in Central Asia
A new port in Central Asia looks set to be a major hub in the Belt and Road Initiative, and it was built using cement and support from Holcim Azerbaijan.
In 2011, it was just a 20km2 expanse of wasteland, but the new Port of Baku in Alyat, is now the site of one of the most promising logistics and manufacturing zones of the entire New Silk Road, and it was built with the help of Holcim Azerbaijan. Located at the crossroads of major Eurasian land and air transport corridors, the new port is a transportation hub with access to all major markets - Turkey and the European Union to the west, Iran and India to the south and Russia to the north. When completed, it will be capable of accommodating 10,000-tonne-capacity ferries and all other types of vessel serving the Caspian Sea.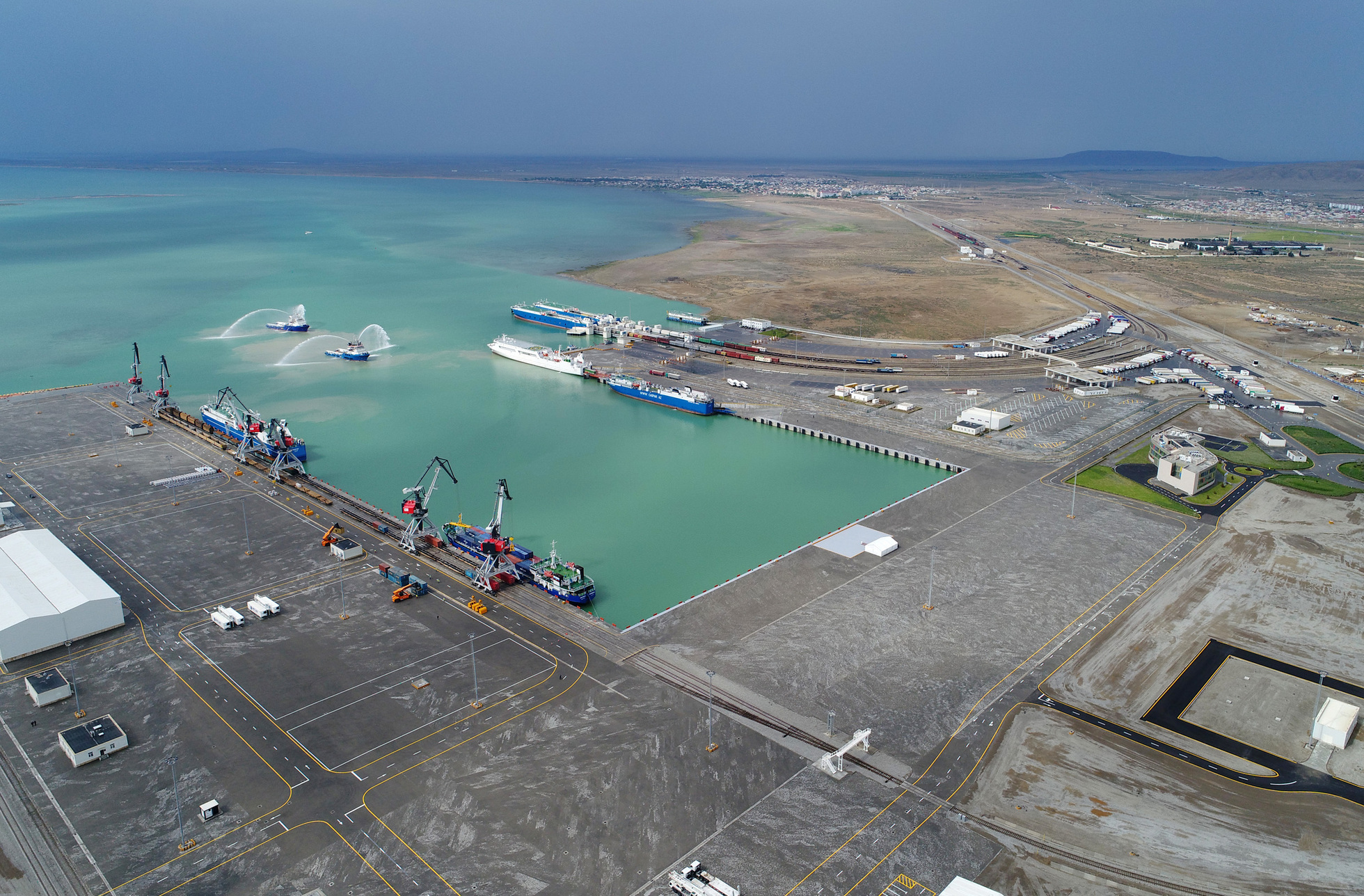 A key partner from start to finish
Since the beginning of the project in 2011, Holcim Azerbaijan has been the main supplier of cement. Our teams provided 118,000 tons of it to produce approximately 385,000m3 of concrete, as well as structural elements such as diaphragms and load-bearing platforms. Close to half of the concrete used was destined for parts of the port that are in direct contact with seawater, requiring sulfate-resistant cement to ensure durability and longevity.
"The strategic importance of this project required continued supply of stable and high-quality cement, strict control and systematic technical support in the refinement of concrete recipes."
Evrascon, the customer in this huge scheme, noted the great support shown by Holcim Azerbaijan during the entire project, one that will benefit the whole country for years to come. Transport corridors such as the ones that crisscross Central Asia promote the growth of this economically diverse and rapidly developing region, providing a significant opportunity for Azerbaijan to become a hub in supply chains for global, regional and national companies.

Our world is built on cement, from homes to the giant public and commercial infrastructures that keep us connected. By supplying cement for part of the larger Belt and Road initiative, Holcim Azerbaijan has assisted in the growth and development of Azerbaijan and the broader Eurasian region. However the tide turns, the new Port of Baku is built to last, thanks to Holcim Azerbaijan.