BUILDING PROGRESS FOR PEOPLE AROUND THE WORLD
Holcim aims to thrive with our people and communities. We create social value linked to our business through the affordable housing and community initiatives we lead.
With our business predominantly local in the 2,300 sites across 70 countries where we operate, our markets are the builders of progress providing access to affordable housing and infrastructure, health, education and skills, leading to better livelihoods to build a better world for all. Over the past 5 years, we have invested CHF 216 million in community projects, benefitting over 31 million people around the world, and this is just the beginning.
See just some of the examples of how we are building progress for people and the planet:
Refurbishment of a primary school in Algeria
Under the slogan "A citizenship company at the service of knowledge for a better future '', our Algeria team carried out refurbishment works on the primary school in the village of El Fedj, Algeria.
Using Holcim products Artevia and Hydromedia, along with other recycled materials, the project was successful at limiting high risk accidents due to lack of hygiene in the canteen and toilet facilities. As well 127 pupils and teachers benefit from improved learning conditions.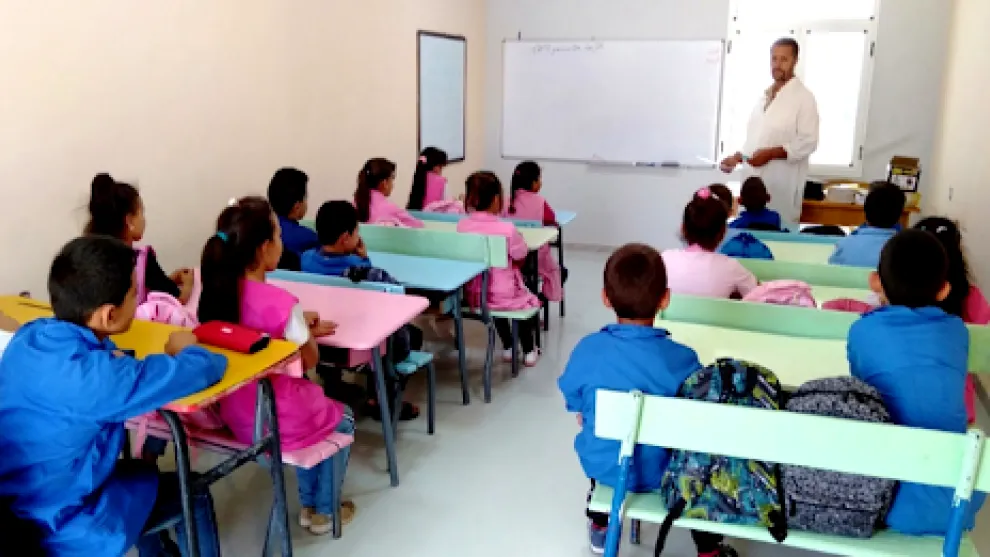 Our Algeria team has already renovated another primary school and aims to complete other projects in the neighboring villages.
The progress is investing in future generations. We hope that these kids become future managers and supervisors in our plant.
| PLANT CSR MANAGER, ALGERIA
Rural Roads and Vocational Training for Youth Empowerment
Ecuador In the rural areas of Ecuador where bananas are grown, around half the roads are built with gravel. These roads are typically vulnerable to both rain and traffic, lasting no more than six months. Poor rural roads are more than just an inconvenience – they can have devastating effects on rural incomes.
Our solution Agrovial is a specially developed hydraulic binder for stabilization of soils and rural roads that is both cost-effective and innovative, allowing roads to be more resistant and durable for pedestrian, animal and vehicular use. More stable roads mean that farmers' effective yields are an average of 30% higher. Such reliability is not only critical to the individual farmer but to the reputation of the industry overall.
In addition, through Disensa and the Holcim Foundation in Ecuador, the Supérate vocational training program targets young people between the ages of 17 and 27 years old, aiming to improve their professional and technical skills. With over 400 graduates over the past five years, the program's eight modules follow a "learning by doing" approach, and are completed in seven months. The training improves not only technical skills such as the building of structural elements and masonry, but also transversal issues like life skills competences, administration or workplace security.
The program responds to Ecuador's growing demand for youth employment and the need for qualified labor in the construction sector.
ACF's Women Empowerment Program
The Ambuja Cement Foundation's Women Empowerment Program focuses on inclusive growth to harness the collective power of women as breadwinners, community leaders and changemakers.
The women's empowerment program synergizes with the other ACF programs, be it as women farmers, members in water user associations, women skill trainees, adolescent girls as peer educators or health workers. ACF has mobilized strong and empowered women, taking charge to bring change in their communities.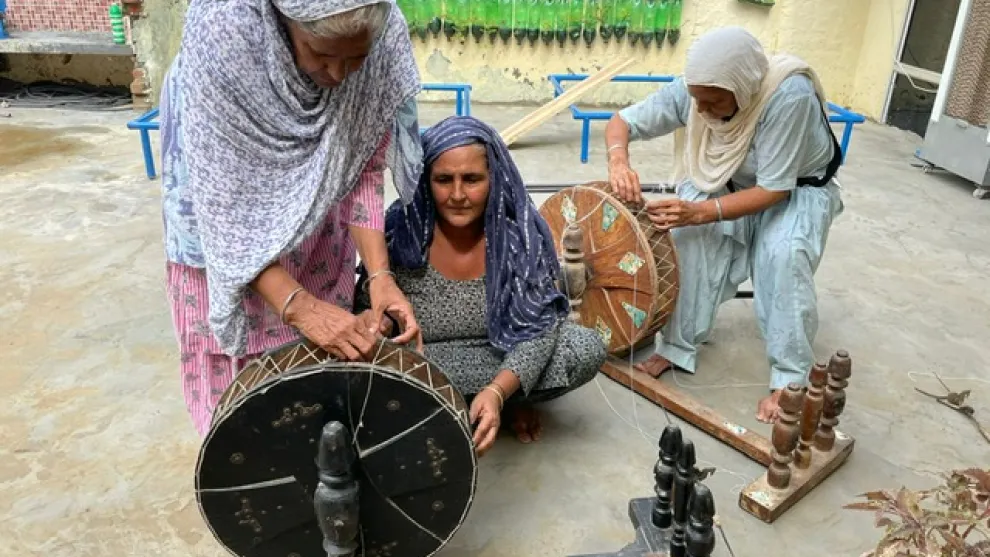 Currently reaching 33,000 women, ACF estimates they can reach 1,000,000 women in the next 4 years through their programs.
ACF has helped us break the glass as many women are now stepping out of their homes and getting involved in income generation and community activities.
| ACF PROGRAM PARTICIPANT, NAUNI VILLAGE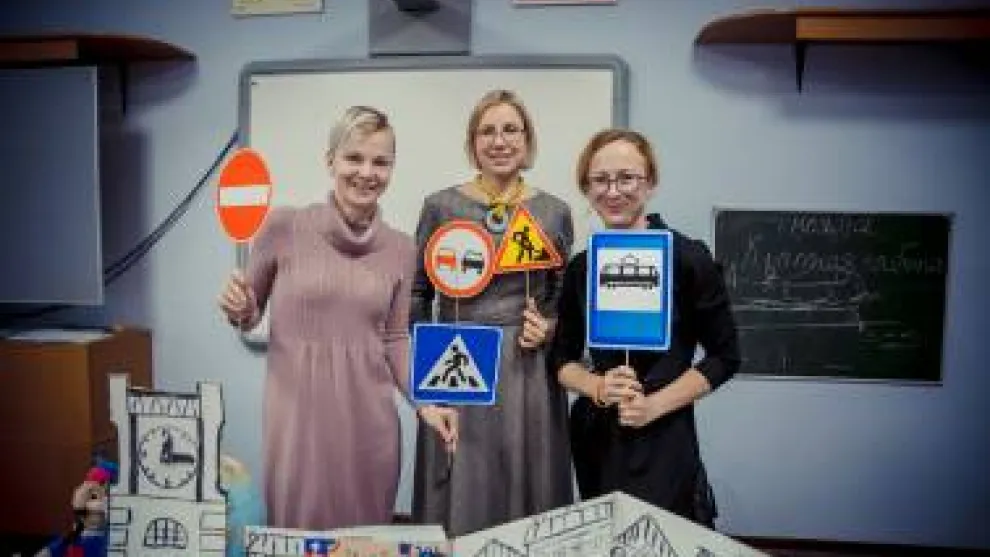 Safe community roads - Kaluga Region, Russia
Across our business, transport safety is of utmost importance. The colleagues in our Ferzikovo Plant have taken this message to heart, partnering with local administration, local road police and local NGO "Lubomir" to conduct educational programs about road safety for children in the local area. Through using special equipment, signs, intersections and traffic lights, children are educated on transport and road safety both as pedestrians and drivers.
In addition, the team also constructed four infrastructure sites including two sheltered bus stops and pedestrian pavements for the community. Over the past four years, 6,000 people have directly benefited from the infrastructure and educational programs.
Helping Communities During Coronavirus
Since the beginning of the Coronavirus (Covid-19) pandemic, Holcim has taken the necessary measures to protect the health of its employees, customers, suppliers and other stakeholders.
Building on our long tradition of working closely with our communities and promoting their health and well-being, our teams all around the world mobilized to implement an extraordinary range of measures at country level to fight Covid-19.