Elevate products enable Asia's largest urban rooftop farm

Enhancing energy efficiency of buildings, Elevate's green roofing systems host complex ecosystems with trees, plants and irrigation in Asia's largest urban rooftop farm at Thailand's Thammasat University.
The challenge

Climate change and urbanization call for new solutions to maintain and improve the quality of life in our cities. Green roofs are one of the answers to this problem because they can mitigate heat island effects, which occur particularly where landscapes have turned from green to gray, like cities. With Elevate, Holcim can now bring greenery back into cities with a range of insulating, cool and green roofing systems.
The solution

One great example is the H-shaped roof of Thammasat University, located 40 kilometers from Bangkok, Thailand. As the largest urban rooftop farm in Asia, the 22,000-square-meter Thammasat University Green Roof incorporates modern landscape architecture with agricultural ingenuity, inspired by traditional rice terraces of Northern Thailand.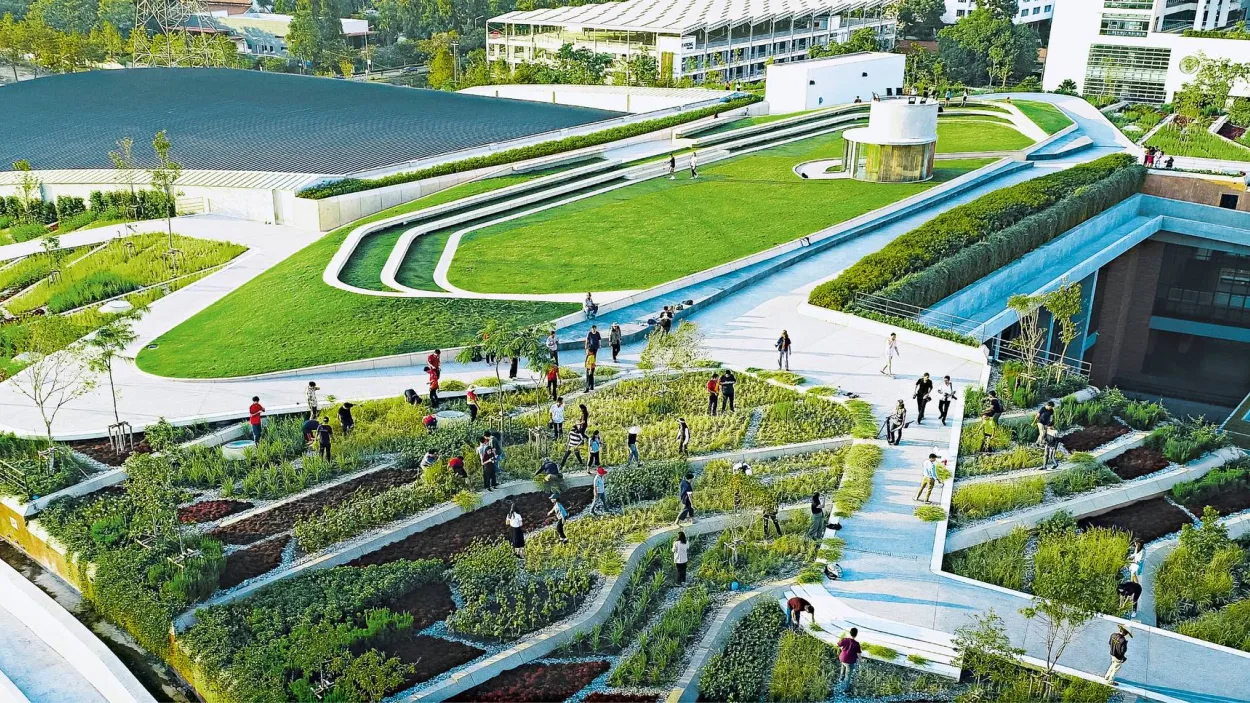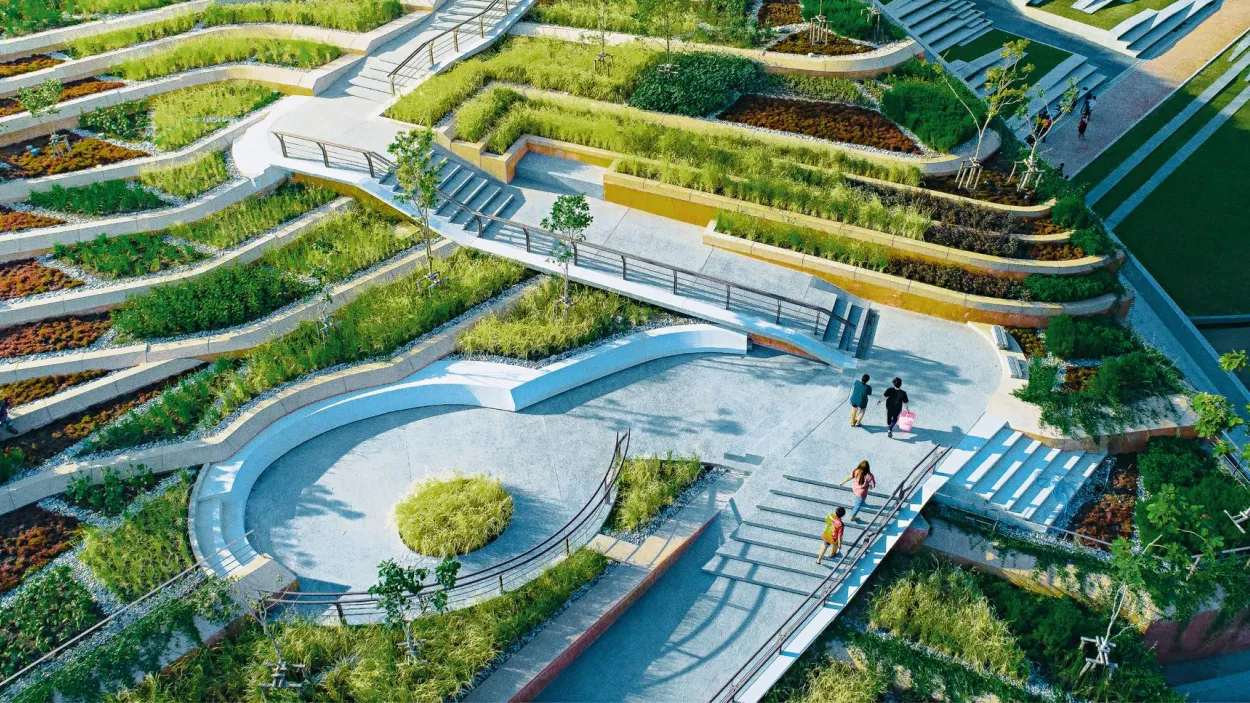 The result

The cascading farm levels allow rainwater to be absorbed and stored to grow crops. The green roof also filters rainwater naturally through several layers of plants and soil before it leaves the site and reaches residential water sources and marine ecosystems.
"Rooftops are usually under-utilized, but they can become green spaces that reduce the urban heat-island effect, the environmental impacts of buildings and land use, and can also feed people."
| CEO AND FOUNDER, LANDPROCESS
The roof has become a green public space, urban organic farm and outdoor classroom all in one. It is enabled by UltraPly TPO thermoplastic membrane, which offers excellent weathering performance and ability to withstand extreme temperature conditions to make it a very durable waterproofing solution.

Becoming the global leader in flat roofing systems making buildings more resilient and energy-efficient, Holcim is proud to enable green cities around the world from foundation to rooftop.
Read more about making buildings sustainable