A HOLISTIC APPROACH TO HEALTH AND WELLBEING
Health & Safety is a core value at Holcim and top of mind every day across all our operations – and that includes mental health. Enhancing workplace mental health is fundamental to fostering a safe and inclusive environment for our people. The pandemic has stressed the importance of this topic even more.
In 2020, Aggregate Industries UK (AIUK) took the initiative to overhaul their Mental Health and Wellbeing strategy to assist roughly 3,700 team members in dealing with the effects of the pandemic.

In a survey intended to measure the health and wellbeing of the workforce, over 1,000 colleagues responded by highlighting the need for mental health support, lifestyle guidance and economic reassurance.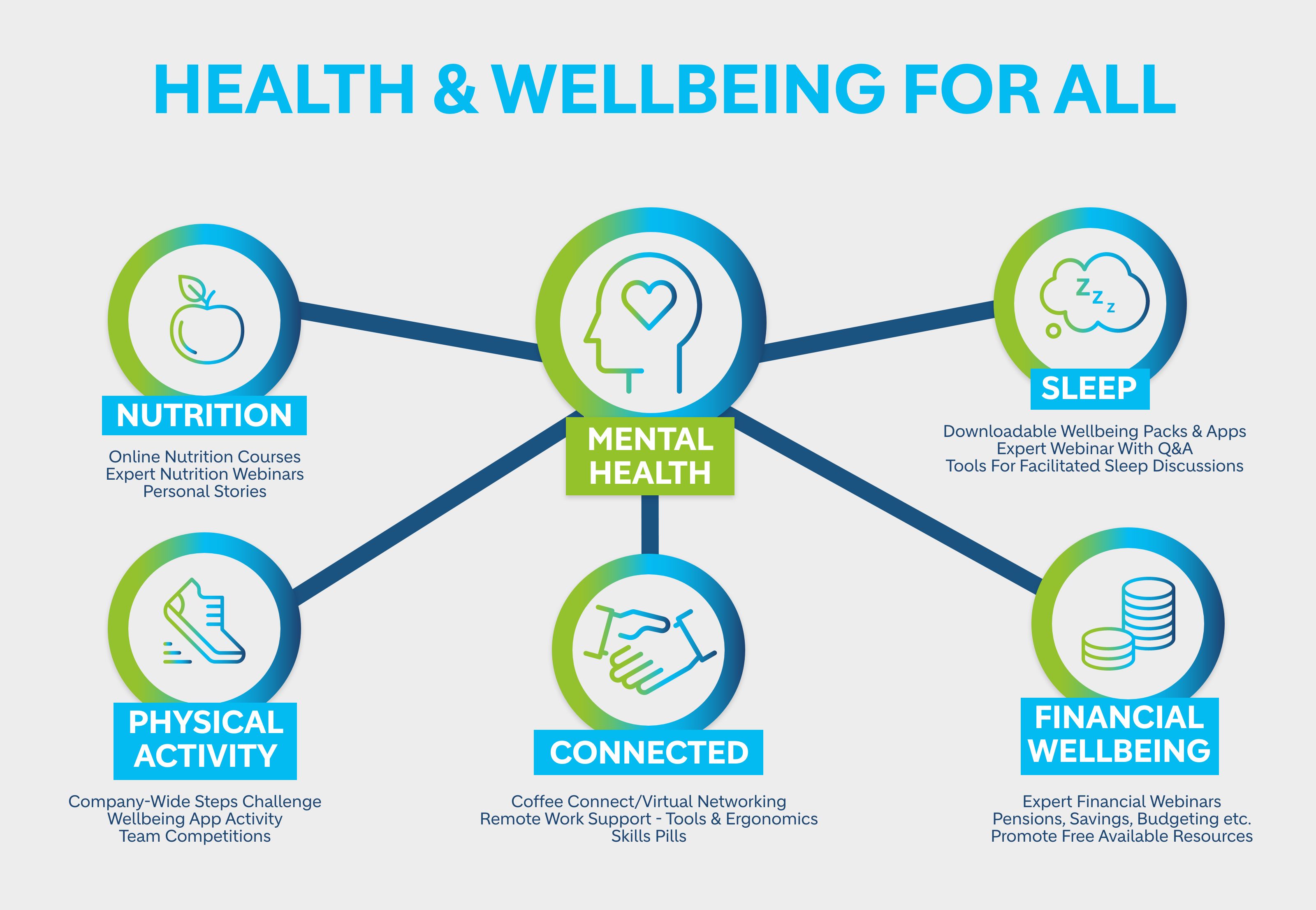 AIUK identified six pillars that could enhance our colleagues' well-being – sleep, nutrition, mental health, physical activity, financial wellbeing and keeping connected. They worked extensively throughout 2021 to address each of the pillars, for example by organizing dedicated working groups and communication campaigns. Quarterly feedback has shown marked improvement in overall wellbeing as a result.
"Hearing people's personal stories made me realize I'm not alone in the way I feel. Seeing people open up makes it easier to be honest about how I'm feeling at work."
The Mental Health and Wellbeing program will continue through 2022. This best-practice approach from AIUK is just one great example of Mental Health and Wellbeing initiatives run across our Group.