Hydromedia permeable concrete makes roads more sustainable
Image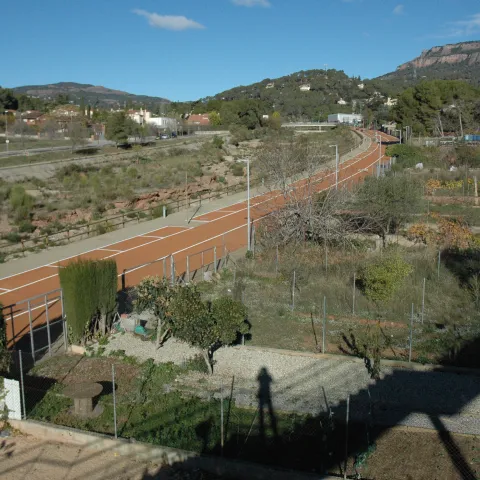 With 2.5 billion people expected to live in cities by 2050, material choices are key to demonstrating how people and nature can thrive together in tomorrow's urban environments.

Innovative solutions such as Hydromedia, Holcim's permeable concrete, are leading the way.

In Matadepera near Barcelona, Spain, our customers chose Hydromedia instead of conventional asphalt for their road project running along the Riera de les Arenes river. The choice reflects a more integrated relationship with nature, as the Hydromedia surface will handle rainwater more effectively than asphalt. Using Hydromedia also supports the health of the Riera de les Arenes and the surrounding natural environment, as our customers could thus avoid building additional structures purely for water collection.
We are concentrating our efforts on shifting the market toward more sustainable solutions. We want to be agents of change in our industry, showing that building progress is compatible with taking care of our planet.
| HEAD OF READY-MIX, HOLCIM SPAIN
As a high-performance building material and water management system all in one, the Hydromedia road application in Matadepera provided our customers with a low-maintenance, sustainable solution. Through Holcim Spain's Applytec service and professional applicators network, service included placing & finishing operations as well.

Driven by Holcim's nature strategy and commitment to net zero construction, solutions like Hydromedia accelerate sustainable building around the world. Restoring and preserving biodiversity and water, Holcim is committed to build more liveable environments that work for people and the planet.