Leading a healthy rebound
Interview Mark Lo, Country Head of Greater China
Media reports that life in China is almost back to normal. What can you tell us about the construction sector and our operations
?
Mark Lo: China is "around the curve" and construction activities are coming back. Most provinces have reopened restaurants and other businesses. The highways are jammed as the government has dropped the road toll.
Our own business in the Sichuan province (Chengdu) is under full operation with sale volumes on par with prior-year levels since April. The market is close to a complete recovery with the remaining 10 of infrastructure projects expected to be relaunched soon. Recovery in Hubei province (Wuhan) is around one month behind other provinces.
Our JV partner Huaxin has also restarted operations.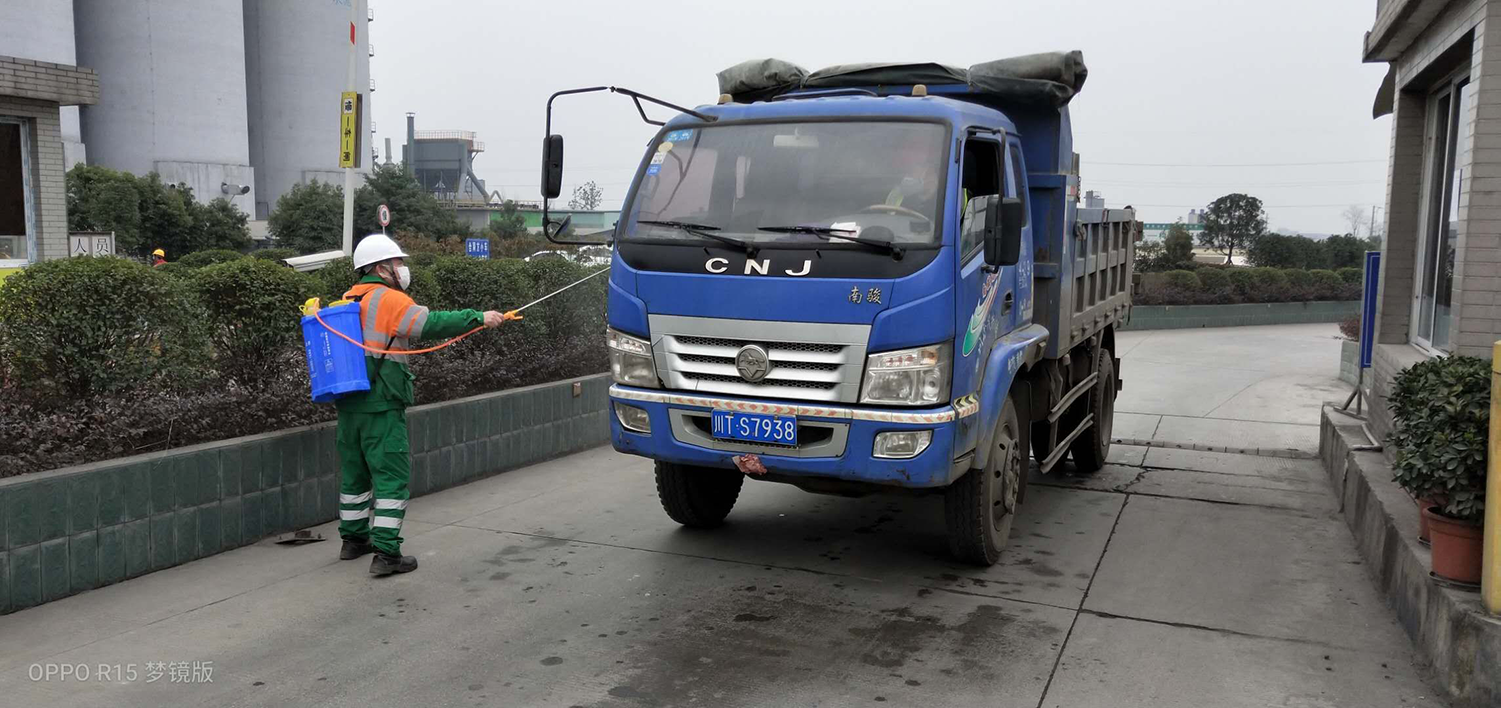 What measures were taken to protect the safety of our staff and partners on construction sites?
Employees and partners' health and safety are a core value and always the top priority. Ensuring their safety and making them feel taken care of and protected is very important during such a crisis. Our local Business Resilience Team worked very hard and we were able to procure sufficient face masks and disinfectant for all our employees when they returned to work in early February. We even offered a certain number of masks to drivers coming to our plants and helped them sanitize their trucks.
Leveraging digital technologies, we stayed in constant contact with customers through apps, sending them specially-created digital brochures full of prevention tips and services we offered during the epidemic. We delivered LafargeHolcim care kits to outlet stores once they reopened. All activities were much appreciated by our people and partners, a good example of swift action with great solidarity.
We closely followed guidelines from local authorities and the Group after business restarted. Social distancing and medical measures are carefully executed. Face masks are required at the workplace. Necessary in-person meetings are moved outside to an open space at the plant. People eat alone in the cafeteria using a face shield to minimize risk when their face masks are removed. Extra attention is paid to ensure work spaces are well-ventilated and sanitized. We also conduct temperature checks up to twice per day for our colleagues and closely monitor their physical and mental wellbeing.
I would like to sincerely thank all our people in China whose swift response to our new reality has been exemplary! By quickly embracing our health and safety measures, they allowed us to maintain vital business continuity, so that we can play our role to address this crisis.
What about your community outreach?
I am very proud of how our people mobilized to actively engage in relief efforts across China. Our job is never more important than in times like these. This crisis highlights how essential construction is to keep society running.
For instance, in Wuhan and surrounding cities, thousands of tons of cement have been donated for the rapid construction of makeshift hospitals. Reaching out to local authorities proactively to offer their support, local teams managed to execute on tight delivery schedules despite severe limitations on the movement of people and equipment, thus enabling the facilities' ultra-fast construction.
Local teams further supported public authorities with the disposal of COVID-19 related medical waste, while leading prevention awareness campaigns and donating personal protective equipment and basic goods.
How is life generally in China and what has changed? How would you generally describe the sentiment in China today?
China remains vigilant in light of the risk of a second wave of infection, mostly associated with those coming from abroad. Since March such people have been sent directly to quarantine in designated places upon arrival. Suifenghe, a remote border town, went under lock down in early April after a surge in imported cases. Mass gatherings are still not allowed anywhere in the country. Movie theaters remain closed. Beijing requires 14 days' quarantine for anyone coming from outside the Greater Capital Economic Zone. The public continues to wear face masks and large-scale testing is rolled out to find asymptomatic carriers and prevent clusters of infection.
We are slowly adjusting to the "new" normal. The government introduced a health code in early February that was originally developed by Alibaba, China's e-commerce giant. The app has helped the government relax restrictions on individuals through health monitoring and movement control. The initiative was quickly rolled-out across the entire country and has become part of the nationwide approach to isolating those at risk of infection after the society was reopened.
At checkpoints throughout the cities, security guards require anyone seeking to access to public facilities, residential compounds or office buildings to present a QR code on their mobile phones that rates the user's risk of spreading the coronavirus. Green codes grant unrestricted movement, red means under 14 days of quarantine, yellow means either movement with attention or 7 days of quarantine depending on regions.
To receive a rating, users must download an app embedded in one of China's tech giants' ubiquitous payment, messaging, or search engine platforms. The apps work differently by city and province, but typically they require users to register basic information – name, national ID/passport number, phone number and home address with facial recognition.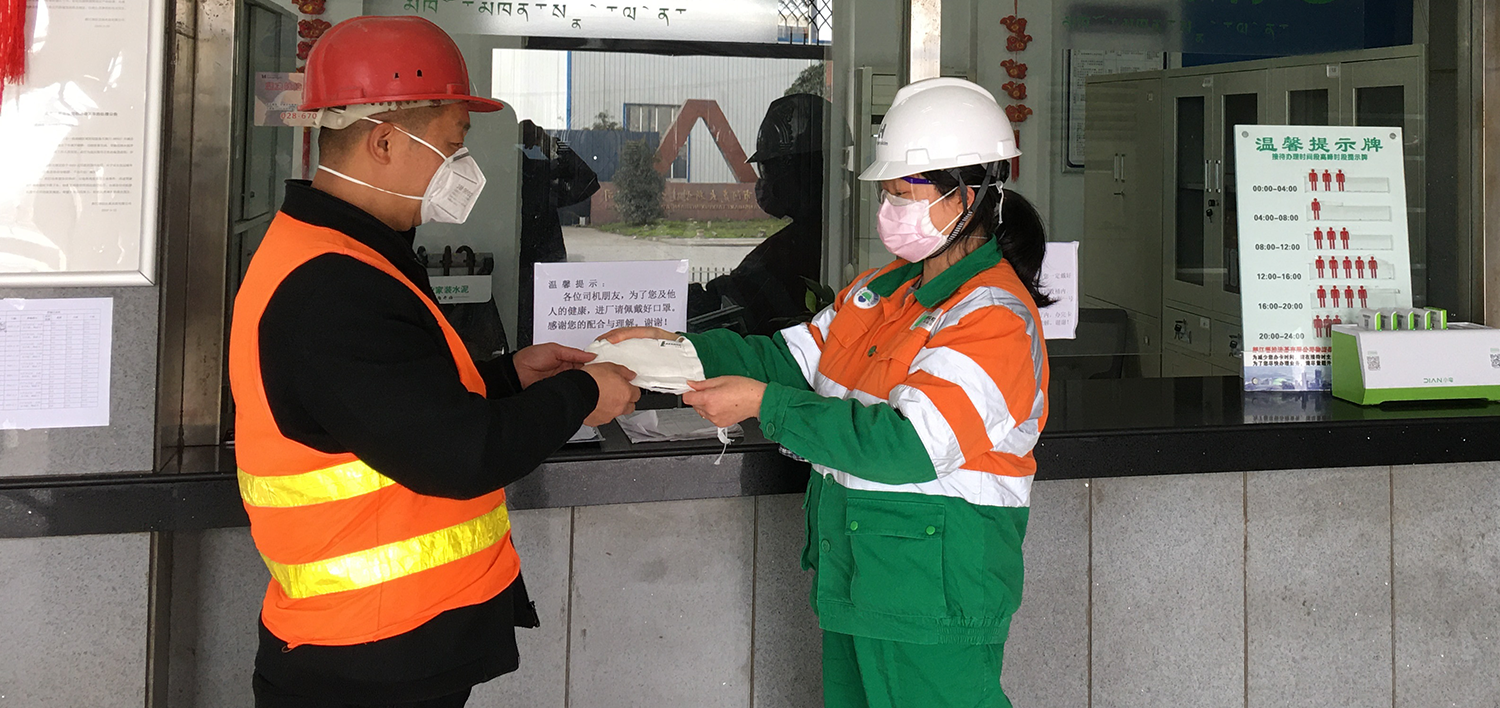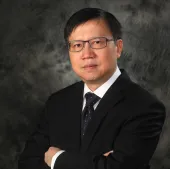 I would like to sincerely thank all our people in China whose swift response to our new reality has been exemplary! By quickly embracing our health and safety measures, they allowed us to maintain vital business continuity, so that we can play our role to address this crisis.
| Country Head of Greater China, LafargeHolcim