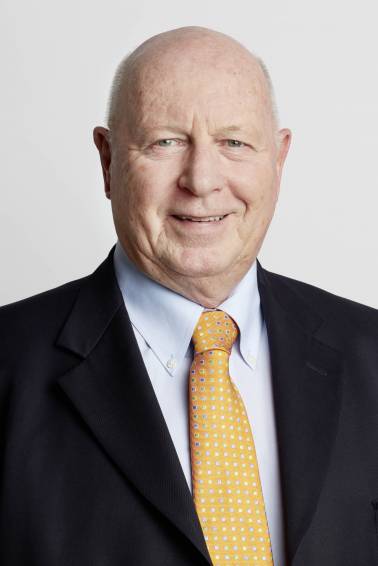 Thomas Schmidheiny
Swiss national born in 1945, Thomas Schmidheiny has been a Member of the Board of Directors of Holcim Ltd (then LafargeHolcim) until 2018. In recognition of his many years of service to Holcim, the Board of Directors has decided to name Thomas Schmidheiny Honorary Chairman of the Group.

He was elected to the Board of Directors (then of "Holderbank Financière Glaris Ltd", later "Holcim Ltd") in 1978. He studied mechanical engineering at the ETH Zurich and complemented his studies with an MBA from the IMD Lausanne in 1972. In 1999, he was awarded an honorary doctorate for his services in the field of sustainable development from Tufts University, Massachusetts.

He began his career in 1970 as Technical Director with Cementos Apasco and in 1976 was appointed to the Executive Committee of Holcim Ltd, where he held the office of Chairman from 1978 until 2001. He was Chairman of the Board of Directors of Holcim Ltd from 1984 until 2003 and a Member of the Nomination & Compensation Committee of Holcim Ltd until 2015.

His other mandates include that he is a Chairman of the Board of Directors of Spectrum Value Management Ltd and of Schweizerische Cement-Industrie-Aktiengesellschaft, both in Rapperswil-Jona, Switzerland. He also serves as a member of the Board of Trustees of the Fletcher School of Law and Diplomacy, Cambridge, Massachusetts, USA.