What is recarbonation, and how does it advance circular construction?

Recarbonation is a process that enables carbon dioxide recycling. As part of our circular approach to business, Holcim is developing breakthrough innovations to recarbonate recycled concrete with CO2 and use it for other building material applications.
Decarbonizing Holcim through recarbonation to become a net-zero company

Recarbonation has remarkable potential to facilitate strong business growth while limiting our reliance on nature's precious resources. This is in line with our goals at Holcim, where we develop innovative and sustainable solutions to build better with less.
We can greatly reduce our carbon footprint by recarbonating minerals or construction and demolition waste and using it as a low-emission raw material for our green cement.
Capturing CO2 for concrete recarbonation

We are piloting 30 Carbon Capture, Utilization and Storage (CCUS) projects in Europe and the US to decarbonize Holcim through green operations.
In partnership with the Swiss Federal Institute of Technology (ETH Zurich), we are capturing CO2 from one of our plants. We then reutilize it by storing it in recycled concrete as part of our concrete recarbonation process. In this way, we're decarbonizing our business, at pace and scale.
Building a greener and smarter world with FastCarb

In partnership with the French government, Holcim is playing a key role in the FastCarb research project. It aims to enhance the properties of recycled aggregates through a mineral carbonation process in which CO2 and calcium react to produce an inert, high-quality aggregate.
FastCarb is also working to capture CO2 from our facilities, with pilot projects in France, Canada and Austria. Concrete will absorb more than 20% of the CO2 emitted during cement production over its lifetime. FastCarb can potentially add 30% more reabsorption in just a few hours.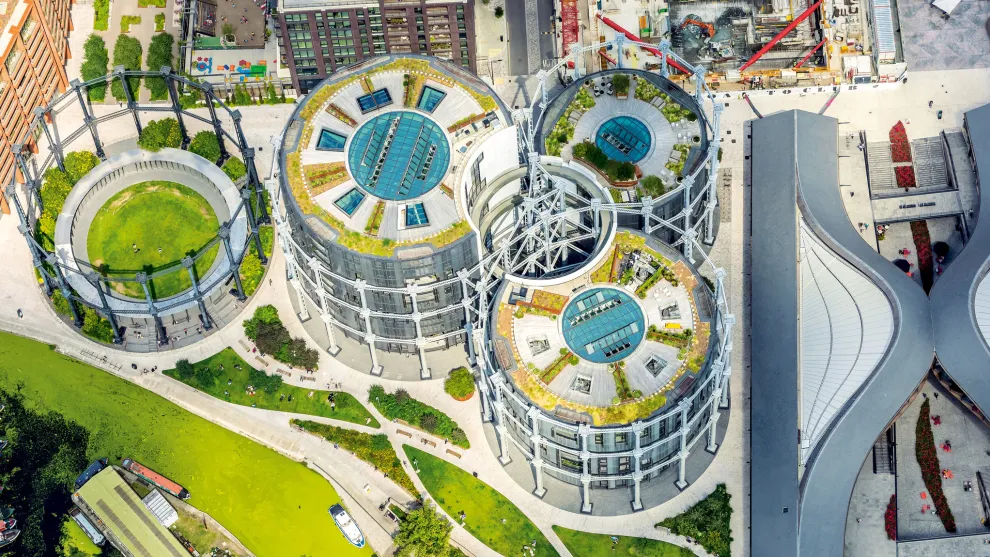 Driving the circular economy

Innovation is at the heart of our efforts to promote the circular economy. Holcim is currently exploring alternative uses for recarbonation, and we're optimistic about the technology's potential.
In Austria, we are using a technology similar to FastCarb to grind old concrete within our mills while reinjecting it with untreated CO2 from our own plant. This process is enabling us to reduce emissions on our industrial sites and further decarbonize our solutions.