Sustainable buildings in use
Decarbonizing cities

70% of CO2 emissions in the construction sector are generated by buildings in use.

To reduce this footprint, Holcim is decarbonizing cities by expanding our solutions, from flooring and insulation to advanced mortars and green retrofitting. We are becoming a global leader in roofing with systems spanning solar, cool and green roofs.

Our technologies make buildings more energy-efficient and longer-lasting, while enabling cooler and cleaner cities to provide a home to both people and nature.

Up to 80% of current buildings and infrastructure are expected to still be in use by 2050. This means we must expand our role in the repair and renovation space, as well as in green retrofitting.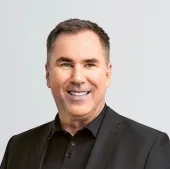 "We are committed to making buildings in use sustainable. Our green retrofitting solutions enable longer-lasting, more energy-efficient buildings."
| CEO