Crushing it in France with game changing advanced concrete upcycling technology
Our new advanced crushing system in France is a game-changer in circular construction. With this proprietary processing technology, Holcim can upcycle 100% of construction demolition materials (CDM) into new building solutions, from aggregates and sand to decarbonized cement paste. With this advanced circular system we aim to scale up our ECOCyle solutions, to lower the CO2 footprint of new building solutions while closing the material loop to save virgin resources.
Concrete is the most widely used construction material in the world thanks to its durability, affordability, versatility and strength. With today's growing population and rapid urbanization, we need to build better with less to improve living standards for all, while minimizing construction's environmental footprint. That's why at Holcim we are putting our innovation to work to scale up "low-carbon, circular and smart" concrete applications to decarbonize construction.
Construction waste generated worldwide represents a great opportunity to accelerate circularity to close the loop in construction, while decarbonizing building. Holcim is a world leader in recycling. Building new from old, we recycle nearly 7 million tons of construction demolition materials each year into new building solutions. That represents over 1,000 truck loads of materials every day. We are working to double down on that as soon as possible. 
 
In most parts of the world, when concrete left over from construction and demolition activities is reused, the vast majority of it ends up in various road applications. We are working to go beyond using recycled concrete in road applications to capture the decarbonization potential of upcycled materials.
Holcim is committed to driving circular construction by becoming the global leader in innovative and sustainable building solutions. The new advanced crushing and processing system at our Saint-Laurent-de-Mure recycling installation in France is one of the first of its kind in the world, and is expanding the use of CDM by fully upcycling them into new building products and solutions.
Here's how it works:
The facility is in proximity to Holcim's global Innovation Hub in France, collecting and processing CDM from the Lyon metropolitan area into new environmentally advanced building solutions.
The application of Holcim's proprietary ECOCycle® circular technology platform makes it possible to produce superior quality of recycled construction aggregates for high-end applications. Additionally, this technology helps produce cement-rich fractions that could be used to replace limestone in cement making, therefore helping decarbonize cement manufacturing.
Concrete is roughly 85% aggregates and 15% cement paste. With this technology we are bringing this cement paste back to cement and the aggregates back into concrete, which closes the material loop and is an example of how we can upcycle construction demolition materials.
By upcycling construction demolition materials and reintroducing them into the cement and concrete manufacturing chain, Holcim increases the value of demolition materials and closes the material loop in a truly circular way, building tomorrow's cities with the materials of yesterday.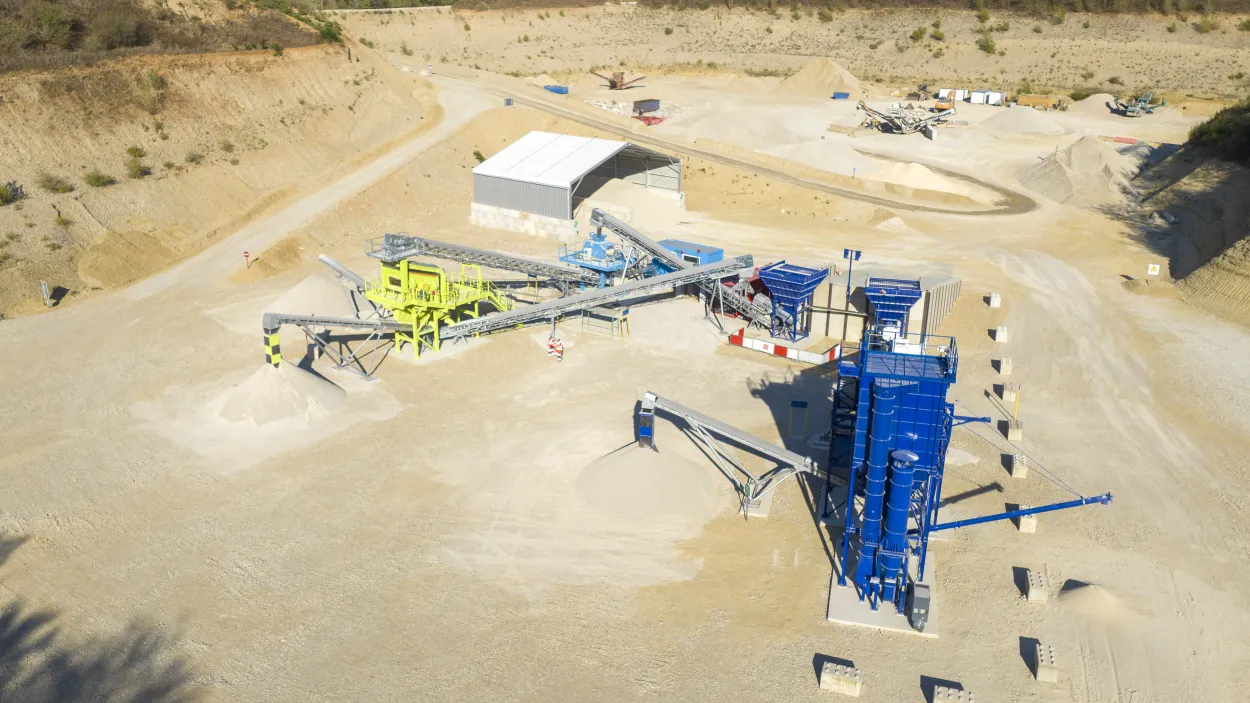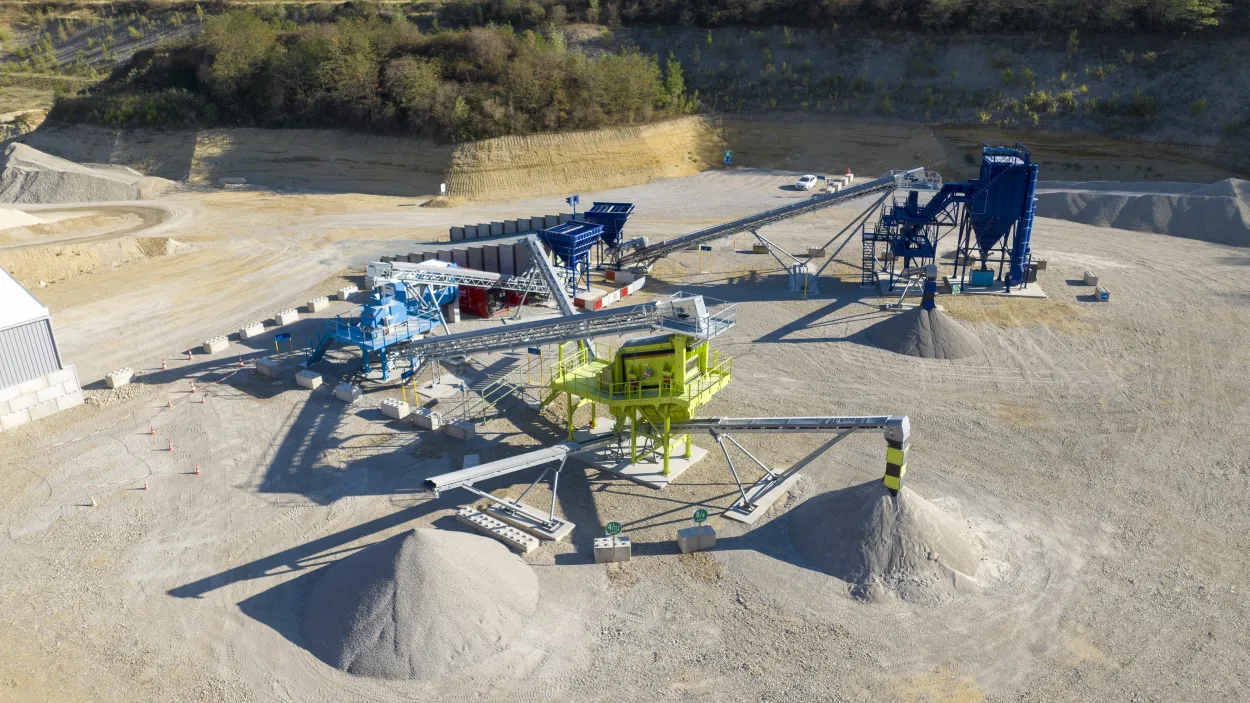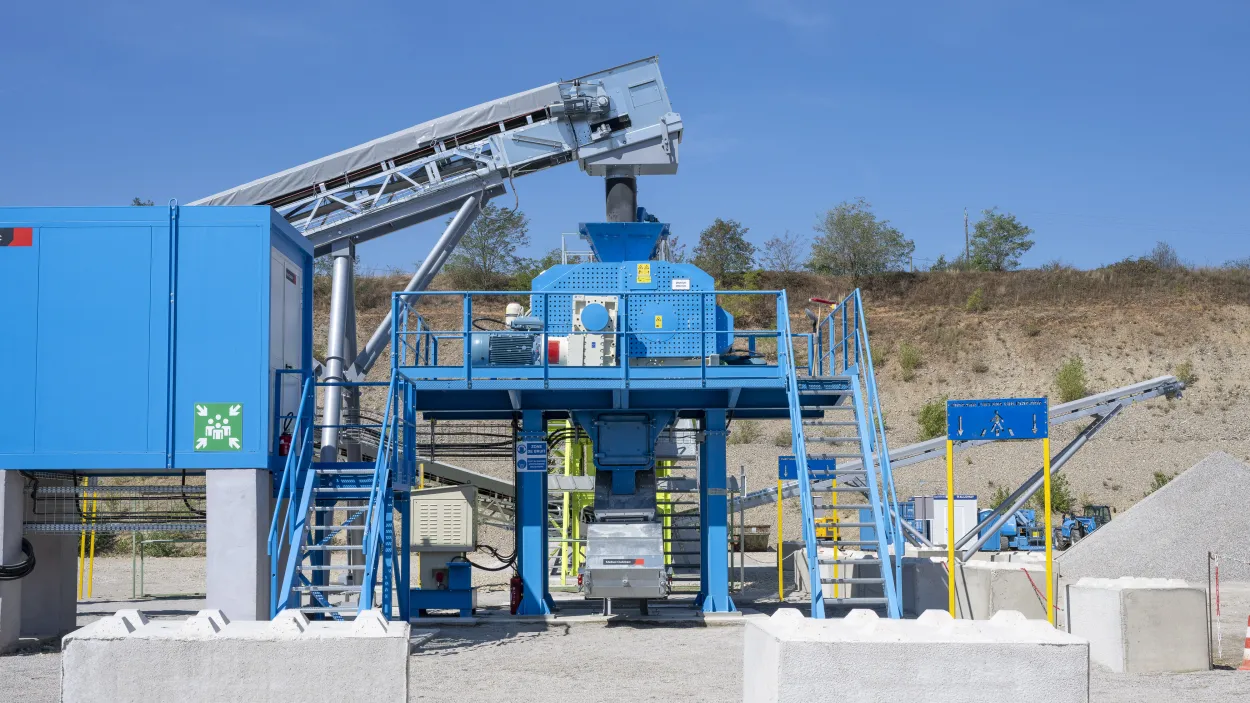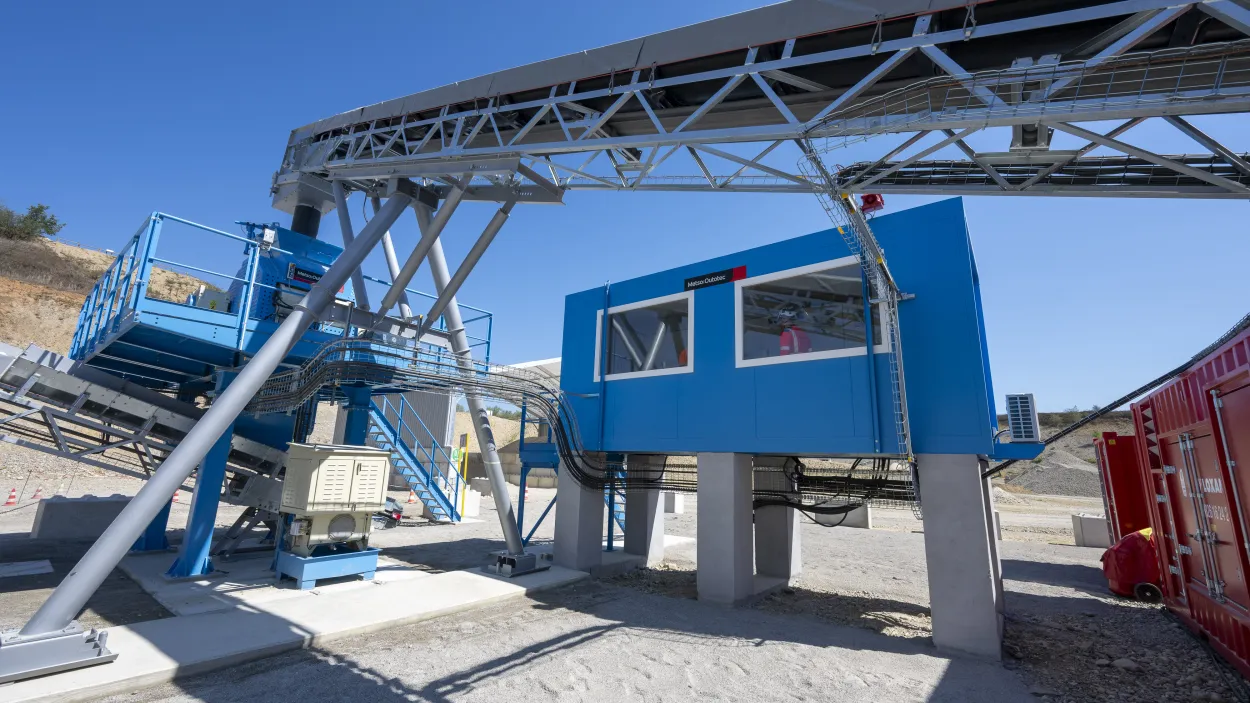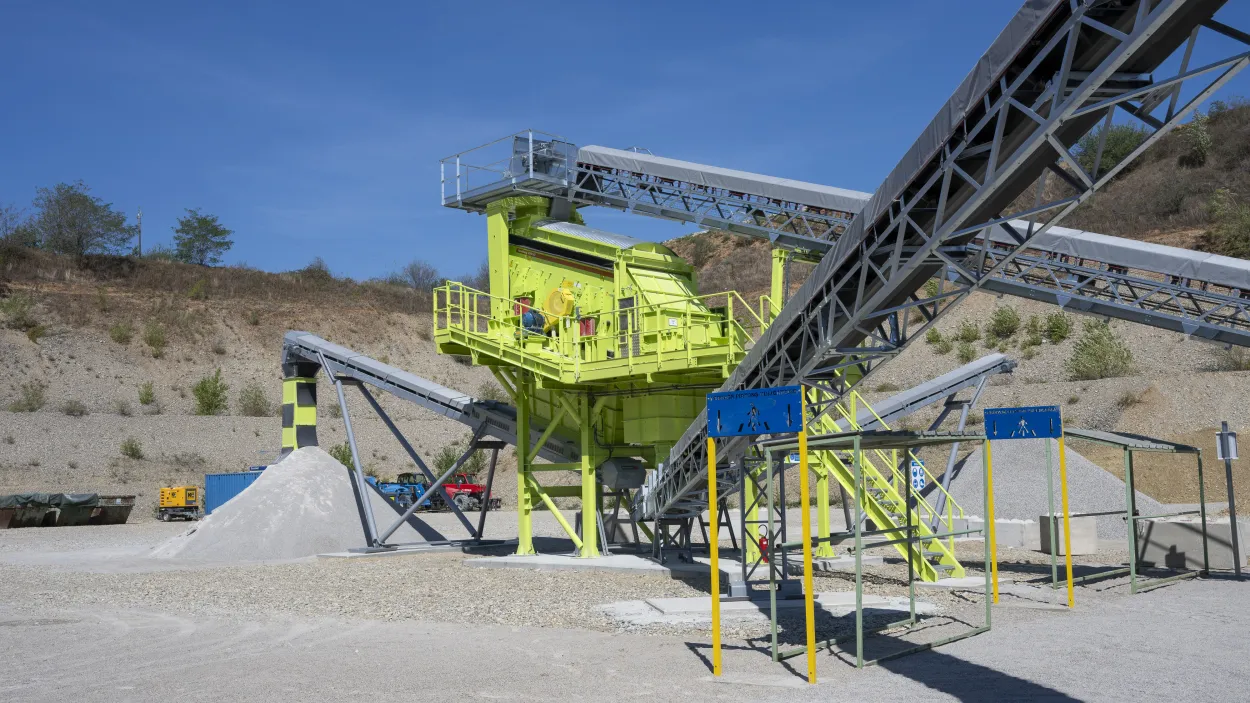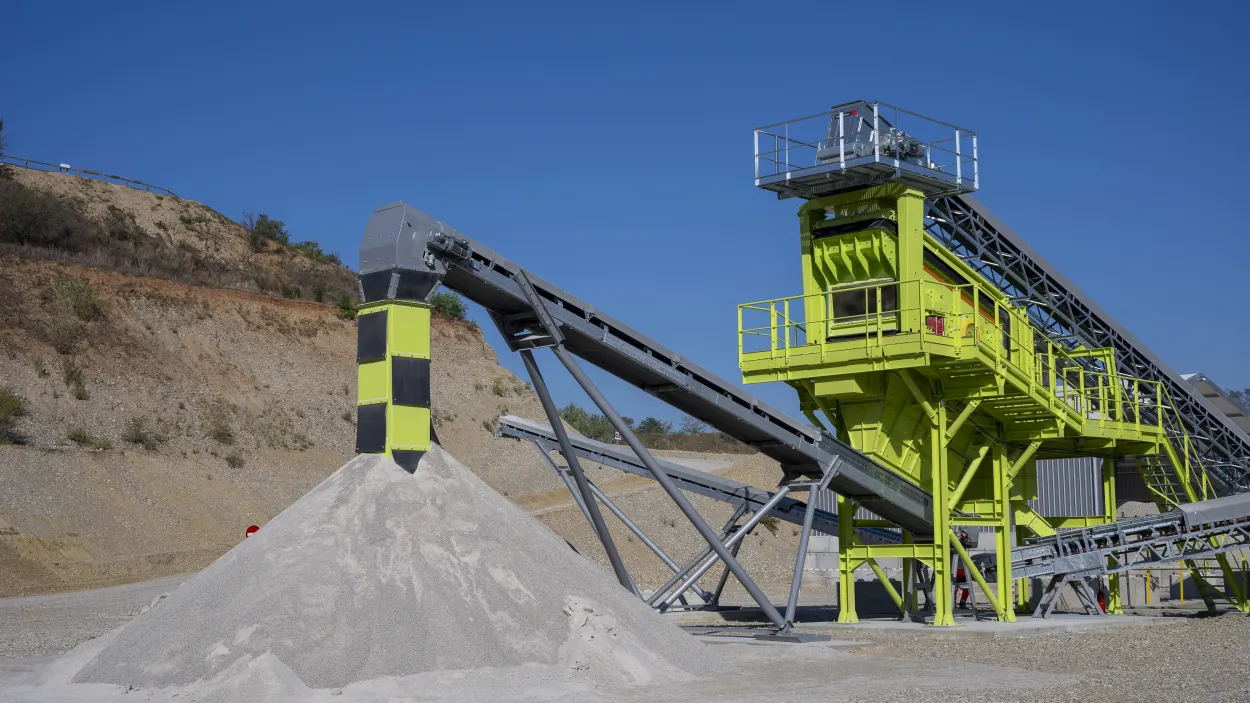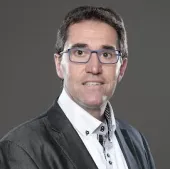 Advancing such circular technologies is one of the main pillars of our sustainability strategy. This new advanced crushing unit in Saint-Laurent-de-Mûre ​​is a major step toward using construction demolition materials to their full value. Recovering the fines from crushed concrete for reuse as a carbon-free addition to the cement manufacturing process is a first in Europe, and represents a giant step forward in building new from old and better with less.
| Global Head of Circular Construction at Holcim