Driving circular construction through digitalization
The next phase of circular economy will be digital. That's why we're taking a stake in N1, a German green tech company that has been providing innovative digital solutions to the construction industry for years.
Driving a circular economy in construction means not only reducing the consumption of natural resources (and the CO2 footprint that comes with it), but also eliminating waste. The challenge is to identify reliable supplies of recyclable building materials.
Site Depot is a software designed precisely for this purpose, and Holcim is proud to have a stake in N1, the company that developed it.
Site Depot is a digital solution for organizing material flows to and from construction sites. It is the first software that enables the procurement, disposal and optimized reuse of primary and secondary raw materials.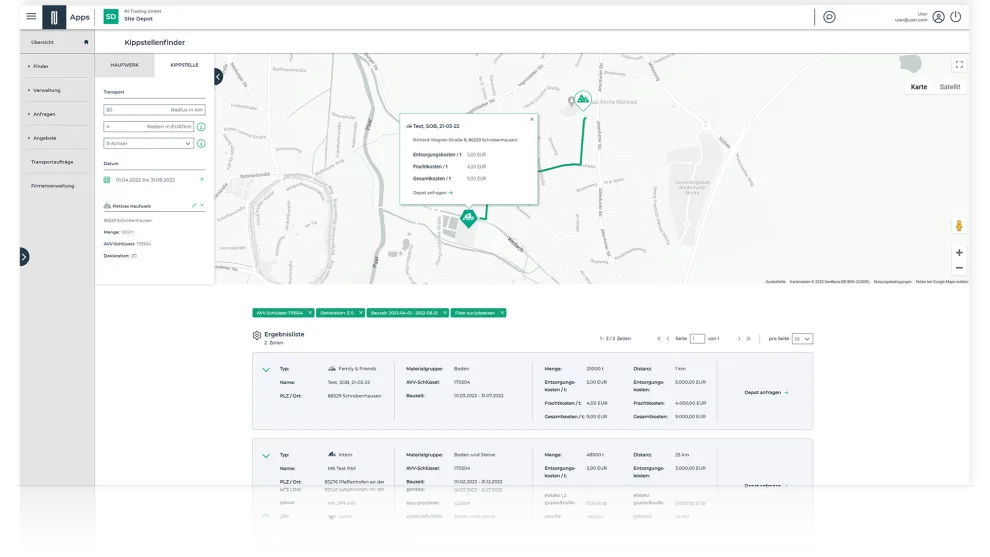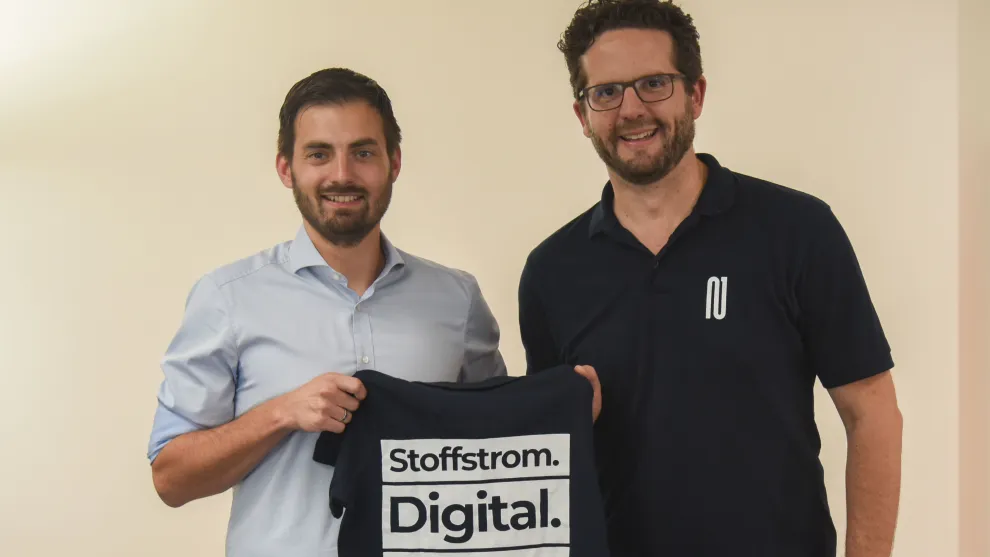 Beginning from the construction project planning phase, Site Depot breaks down which building materials are needed, which portion must be bought new and which portion can be recycled from elsewhere. Site Depot finds where recyclable material is available from other projects, reducing the need for landfill space and optimizing logistics – the very definition of circularity in construction.
The process behind the technology is actually quite simple. As a first step, construction companies using Site Depot can optimize their material flows internally between different construction sites. In the second step, the company can – if desired – publish these materials to other users working with Site Depot. In the future, the process will become easier and more seamless by integrating it with the ORIS, a circular construction platform developed by Holcim.
This solution was awarded a prize at last year's Baden-Württemberg Innovation Competition for using AI to make it possible to automatically analyze the bill of quantities of a project and match it to the company's stock list. This kind of recognition together with N1's high level of expertise in digital networking and software development makes it a great strategic partner for Holcim.
"Using resources more efficiently and sparingly in construction is one of the biggest challenges facing the industry. Rethinking processes and developing solutions using AI saves construction companies a lot of time and money. The cooperation with Holcim will move Site Depot forward even faster. Having an industry leader come on board is another strong signal that we are on the right track."
| Founder and CEO of N1
"Managing the material flows of the future digitally will be a fundamentally important building block for Holcim to achieve its ambitious circular economy goals. We are convinced by Site Depot and look forward to the joint development of digital solutions for the construction industry."
| Head of Digitalization at Holcim Germany
"The raw material source of the future is no longer just the gravel pit or the quarry, but the demolition site as well."
| Head of Aggregates, Holcim Germany
Circularity is the business opportunity of our time

Shifting to a circular economy is the business opportunity of our time because it strengthens local economies and supply chains, in a way that is socially-inclusive, climate-friendly and nature-positive.
As concrete is infinitely recyclable, we are building up the capacity to recycle 100% of concrete-based CDW with proprietary technologies and systems. Our innovations range from advanced crushing technologies to extracting the highest quality materials and ensure a clean separation of resources, to smart recycling hubs to collect, sort and deploy materials, all the way to digital technologies to map and manage material flows efficiently. Within our ECOPlanet range of green cement, we offer the world's first green cement with 20% recycled CDW inside - and this is just the beginning.