Circularity is the business opportunity of our time.
The world economy has grown to unprecedented levels, with global GDP now exceeding USD 94 trillion. On this trajectory we are set to consume 2.3 planets by 2040. To make this work for people and the planet, we need to shift gears: from a linear "take-make-waste" economy to a circular "reduce-reuse-recycle" one.
This change is playing out first and foremost in cities - that's why we launched the Circular Cities Barometer in partnership with Bloomberg.
 
Shifting the economy from linear to circular

Shifting to a circular economy is the business opportunity of our time because it strengthens local economies and supply chains, in a way that is: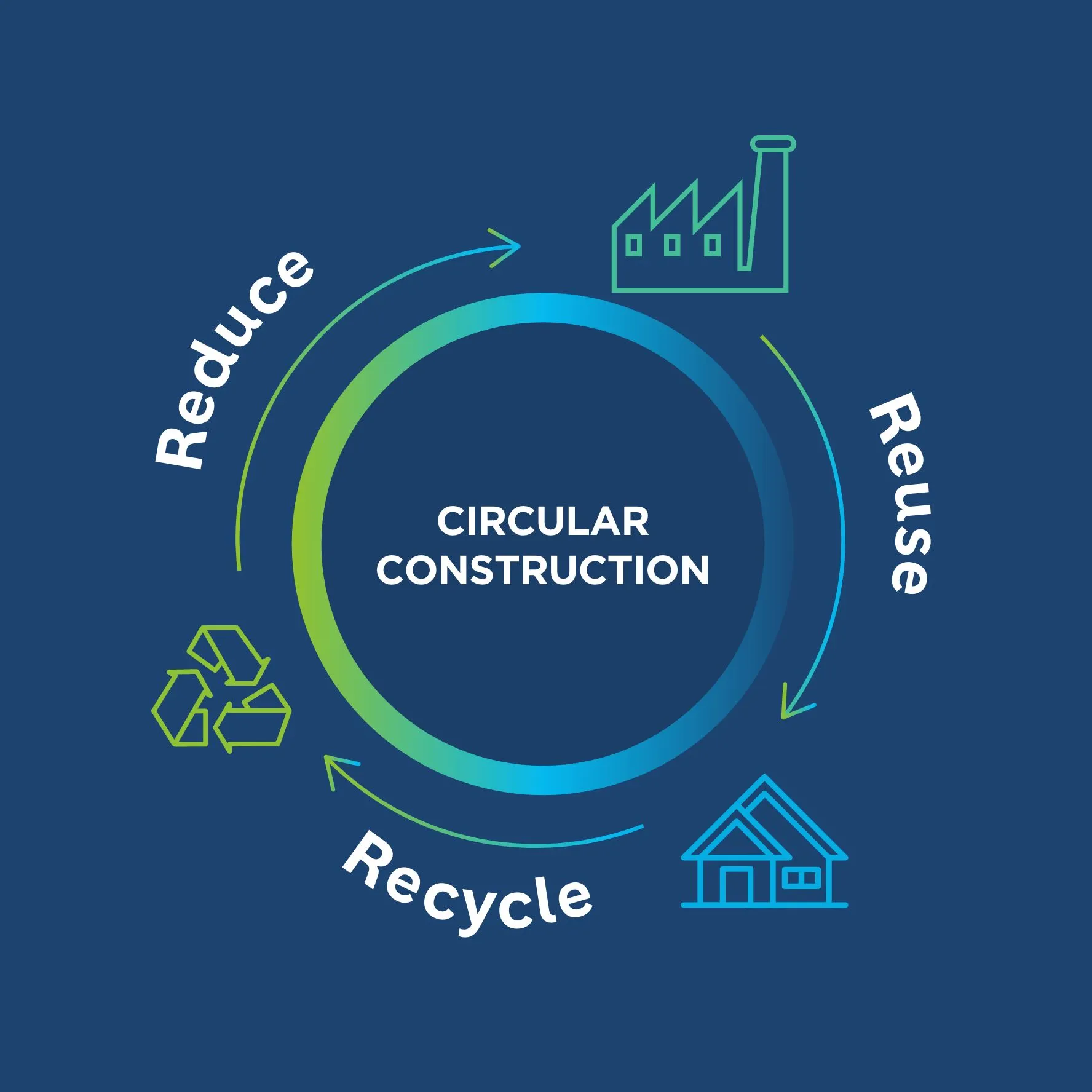 Socially-inclusive
creating new jobs and business models. For instance, it is estimated that every 10,000 tons of waste that is recycled can create more than 100 jobs, while the repairing and leasing economy could create exponentially more.
Climate-friendly
in line with our world's net zero urgency to keep global warming within 1.5°C. Reaching a 85% material recycling rate across our economy would reduce CO2 emissions by up to 50 billion tons, the equivalent of taking 10 billion cars off our roads.
Nature positive
with regenerative business models that will increasingly substitute resources drawn from nature with recycled materials, thus preserving biodiversity and reducing water use.
Construction has a key role to play to lead this shift.
With our world building the equivalent of New York City every month, driven by rising population and urbanization, circular construction is the only way we can build a world that works for people and the planet.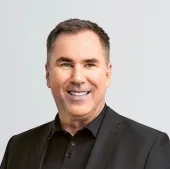 Circularity is the opportunity of our time. It unlocks economic growth in a way that is climate-friendly, nature-positive and socially-inclusive. My vision for construction is to build more new from the old with recycled materials in every new building.
| HOLCIM CEO
At Holcim, we are at the forefront of leading the shift to circular construction with a focus on three areas:
Image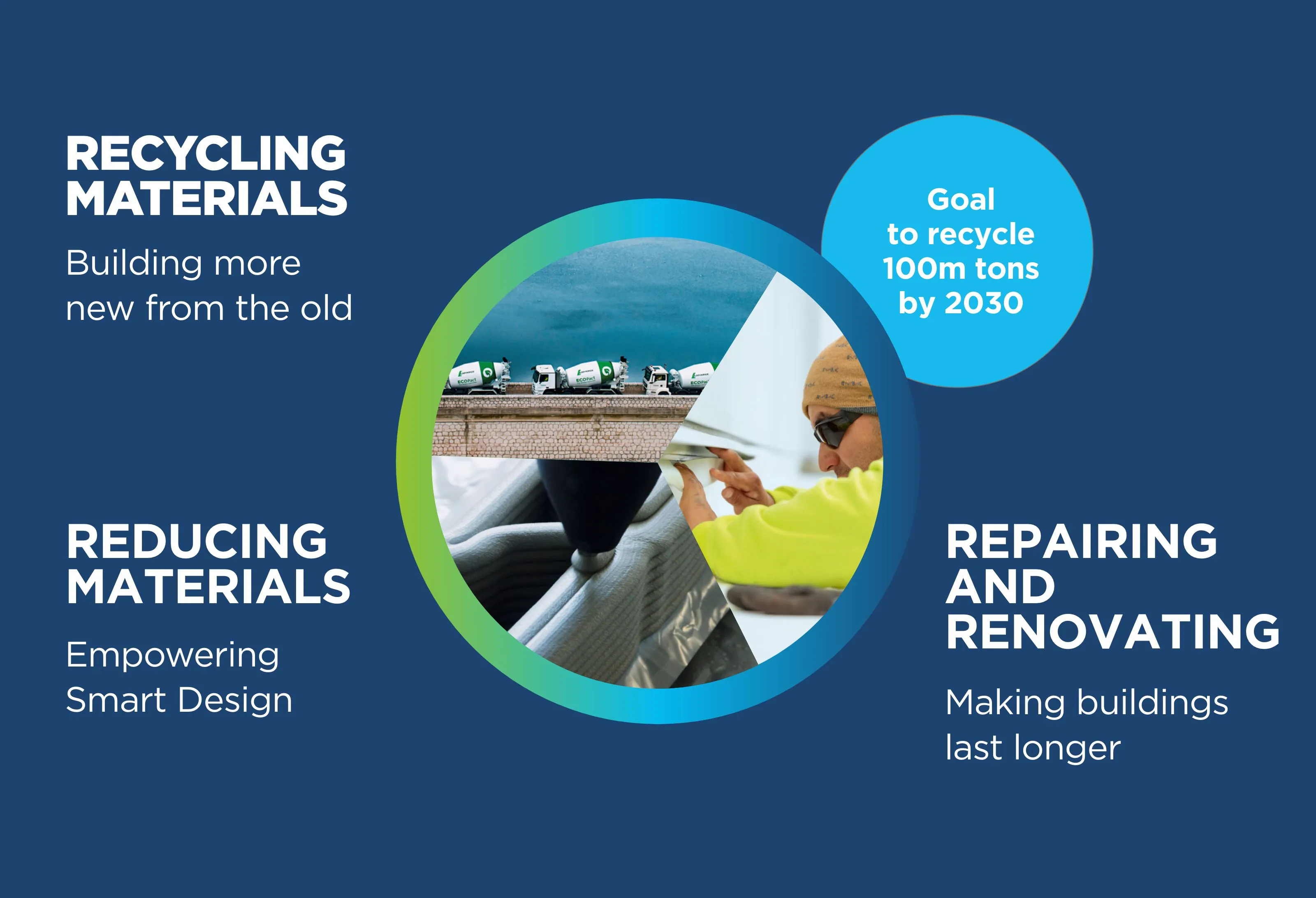 Recycling materials across all our products
We are a world leader in recycling. In 2021 we recycled over 50 million tons of materials across our business, on our way to doubling this to 100 million tons by 2030 as part of our net zero roadmap.
Urban mining is a key priority for us on this journey. This means recycling Construction & Demolition Waste (CDW) into green building solutions. Our goal is to recycle at least 10 million tons of CDW by 2025 to build more new buildings from old ones.
As concrete is infinitely recyclable, just like glass, we are building up the capacity to recycle 100% of concrete-based CDW with proprietary technologies and systems. Our innovations range from advanced crushing technologies to extract the highest quality materials and ensure a clean separation of resources, to smart recycling hubs to collect, sort and deploy materials, all the way to digital technologies to map and manage material flows efficiently.
Within our ECOPlanet range of green cement, we offer the world's first green cement with 20% recycled CDW inside - and this is just the beginning. 
Repairing and renovating buildings to make them last longer
We are constantly expanding our range of smart building solutions to repair, refurbish and renovate buildings, from roofing and waterproofing all the way to insulation systems, making them smarter and more energy-efficient.
Our roofing systems cut across residential and commercial applications and enable a range of systems from green and cooling to solar roofs. Another example is our Airium insulating system that increases a building's energy efficiency and expands its lifespan. As a mineral foam it is fully recyclable and circular.
Reducing materials and CO2 footprint by empowering smart design
A recent example of this is an innovative lightweight flooring system we developed in partnership with the Swiss Federal Institute of Technology (ETH) that has an 80% lower carbon footprint compared to traditional structures.
With its smart design it uses 50% less materials, with no steel reinforcements inside, making it easy to recycle at its end of use with a clean separation of materials.
It was made possible with Holcim's ECOPact green concrete, which can contain up to 95% recycled raw materials inside.
With today's rise in population and urbanization, we expect to build 10 billion square meters of floors each year to house more than two billion additional people in cities by 2050. Such circular systems can make a real difference.
Cities are on the frontlines of leading the shift from a linear to a circular economy. Cities are moving fast on this agenda, because they are growing. We expect 70% of the world population to be living in cities by 2050, adding 2.5 billion people.
Cities have the critical mass to make a difference, because that's where the world is being built with broad access to recycled materials.
The only way cities can grow while staying within our planet's boundaries is by becoming more circular - that means powered with renewable energy, connected by green mobility and home to both smart buildings and natural ecosystems.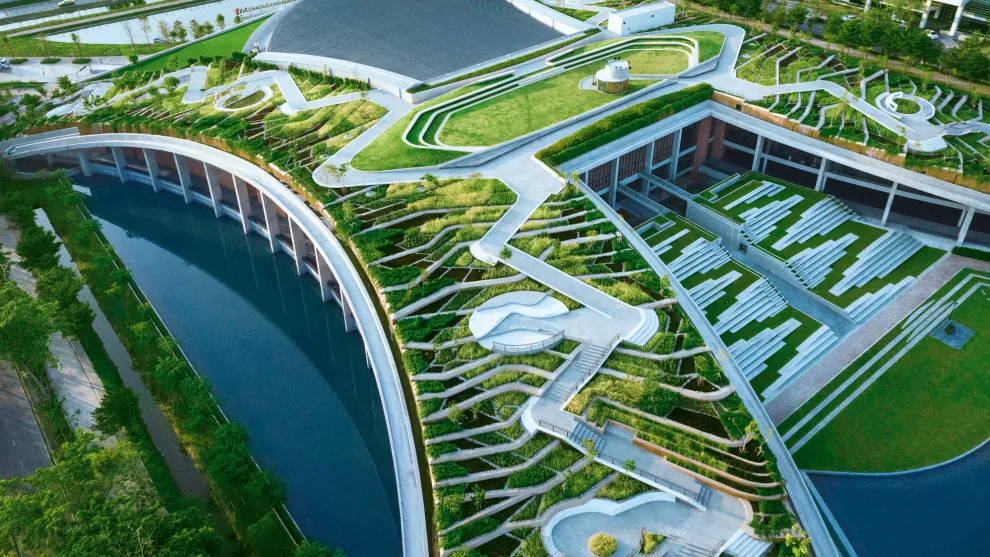 We want to go deeper in our understanding of what makes a city circular: what levers are at play, what works best and can be replicated, what kind of bottlenecks are in the way.
By understanding better the fabric of a circular city, we can empower more circular living, so that we can all play our part.
Circular construction is happening today in many ways. We can scale it up faster by partnering across our value chain and across public and private sectors.
Given the complexity of this shift, no single organization can get there alone. We all have a role to play:
Public authorities can evolve building norms and regulations to make material recycling mandatory
Building owners & infrastructure developers can put their procurement to work to specify more recycled materials
Companies can innovate to develop new technologies, from recycling to digital material management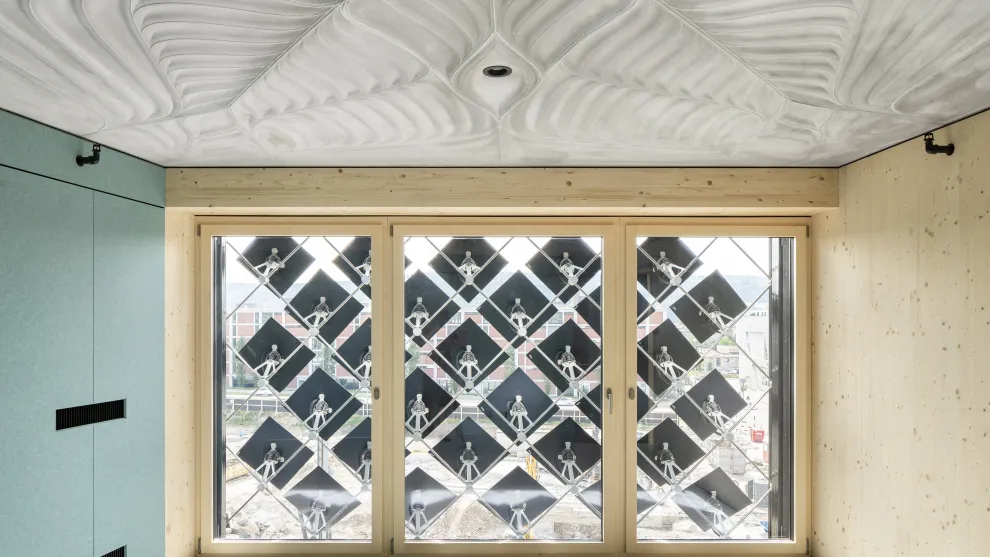 Our circular construction projects