ZEPHYR OST - SETTING NEW STANDARDS FOR SUSTAINABLE CONSTRUCTION WITH CONCRETE CONTAINING CARBONATED RECYCLED AGGREGATES
Zephyr Ost in the Tech Cluster Zug is the largest construction project in Switzerland to date with climate-friendly concrete. For this project, V-ZUG is using Holcim's high-quality recycling concrete ECOPactRECARB made possible thanks to our partnership with a Swiss start-up. Coupling an innovative carbon storage technology with our concrete containing recycled aggregates and our resource-saving cement Susteno, we're capturing CO2 and storing it permanently and safely in demolished concrete to pave the way towards net-zero. The result is our most climate-friendly concrete to date and enables truly circular construction.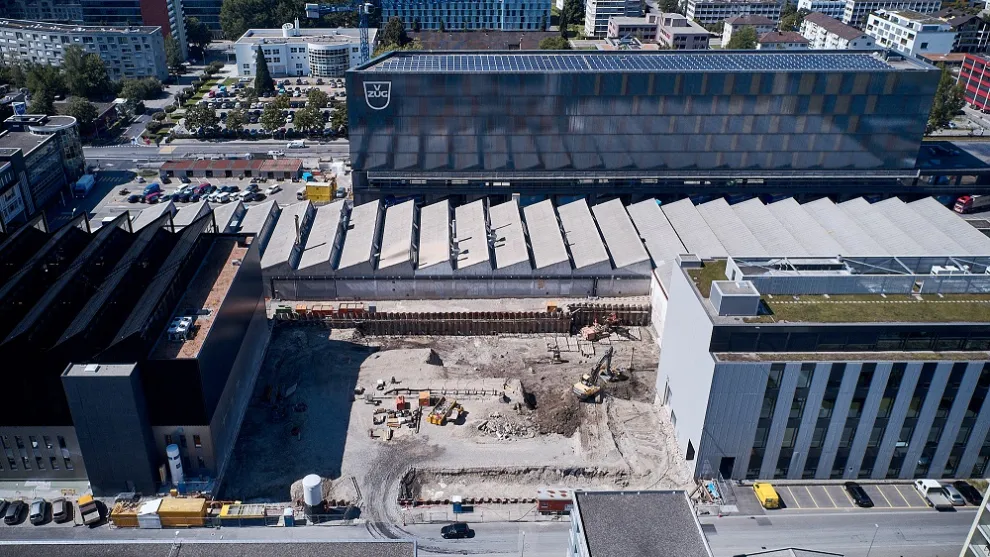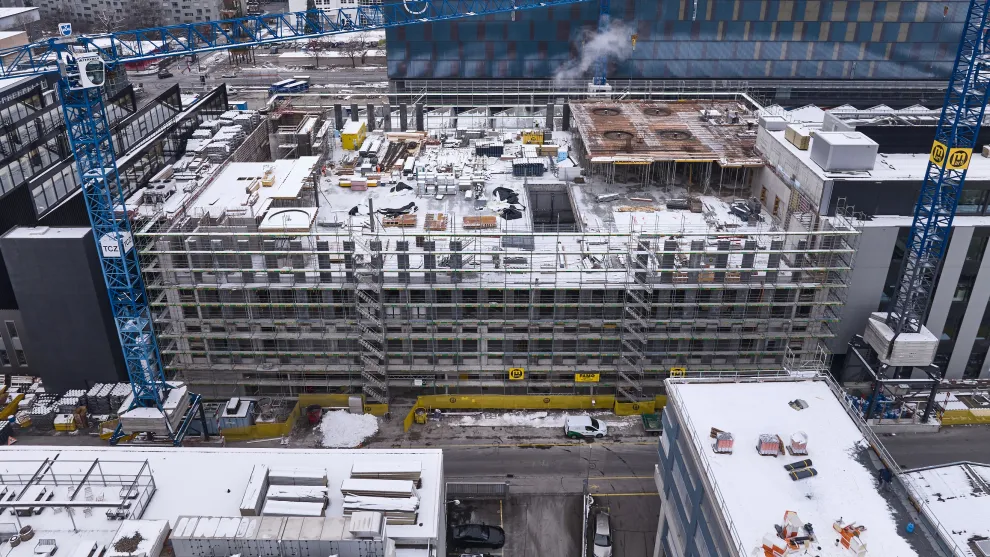 What is concrete with carbonated recycled aggregates inside?
This solution was first piloted in Switzerland, where recycled aggregates were carbonated and then put inside Holcim's recycling concrete: CO2 was removed from a wastewater treatment plant, then liquified and stored permanently in the aggregates. This process proved to increase the strength of the end-product, and to reduce both the need for cement and the emissions generated in the manufacturing process. With this pilot project, we demonstrated that the technology and related business model of selling certified sustainable concrete and CO2 certificates is ready to scale.
We are pleased to come one step closer to our vision of climate-neutral and circular concrete production with the help of this innovative process. This project is a milestone on the way to sustainable construction in Switzerland, also thanks to its regionality
| Head of Marketing & Commercial Performance Holcim Switzerland
After successful testing, the technology is now being used commercially, for example to manufacture our ECOPactRECARB concrete. We use state-of-the-art technologies to process and carbonate regional mineral demolition material into high-quality secondary raw materials, which flow back into the building material cycle during the production of concrete. With ECOPactRECARB, we are further advancing our ECOPact portfolio – the industry's broadest range of sustainable concrete – and circular building methods and materials are becoming increasingly important solutions to current challenges related to climate protection and resource scarcity. That is why as one of the leaders in innovative building material recycling, Holcim Switzerland joined forces with regional construction companies to found various recycling centers. One example is the Recycling Center Ostschweiz (RCO) in eastern Switzerland, which aims to recycle 200,000 tons of aggregates annually by the start of 2023.
Zephyr Ost - putting the technology to the test
Zephyr Ost is the largest construction project to date in which CO2-enriched concrete has been used. With 4,200 m3 of our ECOPactRECARB, we saved 71 tons of CO2 in the process – equivalent to the amount absorbed annually by 3,500 trees. The use of our recycling concrete ECOPact with Susteno cement saves 50 tons of CO2 , the remaining 21 tons are saved thanks to the carbonation process with CO2 from the ARA Region Bern wastewater treatment plant in Switzerland. The CO2-enriched recycling aggregates are processed into fresh concrete at the Holcim concrete batching plant in Cham, which is only five kilometers from the construction site of Zephyr Ost.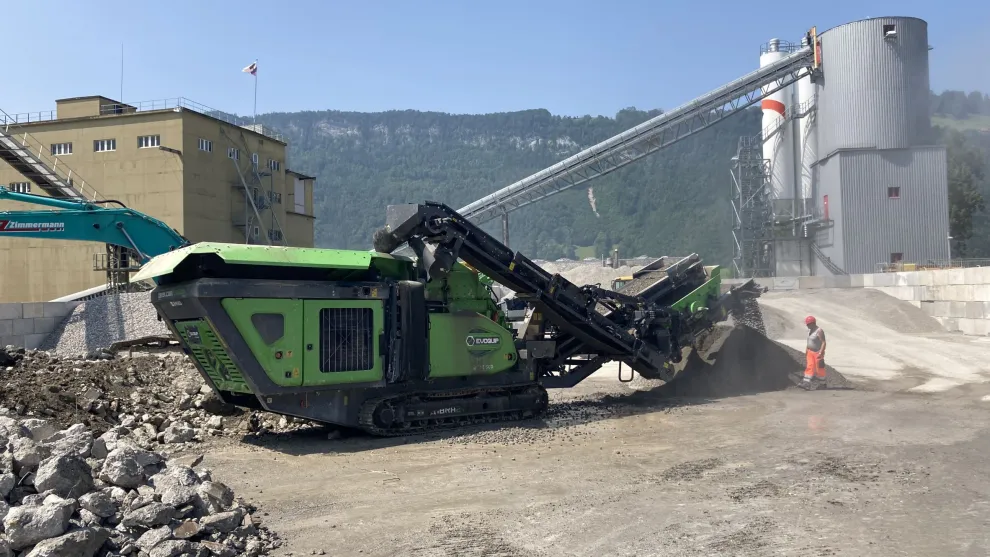 Read more about circular construction