Inclusion builds value at Loma Alta

Holcim Ecuador's Loma Alta aggregates plant shows how inclusion boosts employee pride, empowerment and long-term value for our company.
In 2021, Holcim Ecuador not only celebrated 100 years in business, it also welcomed its first female CEO, Dolores Prado. That same year, Loma Alta – Holcim's newest aggregates plant in Ecuador – opened its doors.

Unlike many other aggregates plants, Loma Alta is gender-balanced, with 52% female employees. In a segment where the gender ratio has traditionally been very skewed towards a male-dominated workforce, Loma Alta shows that real diversity is achievable and, indeed, desirable.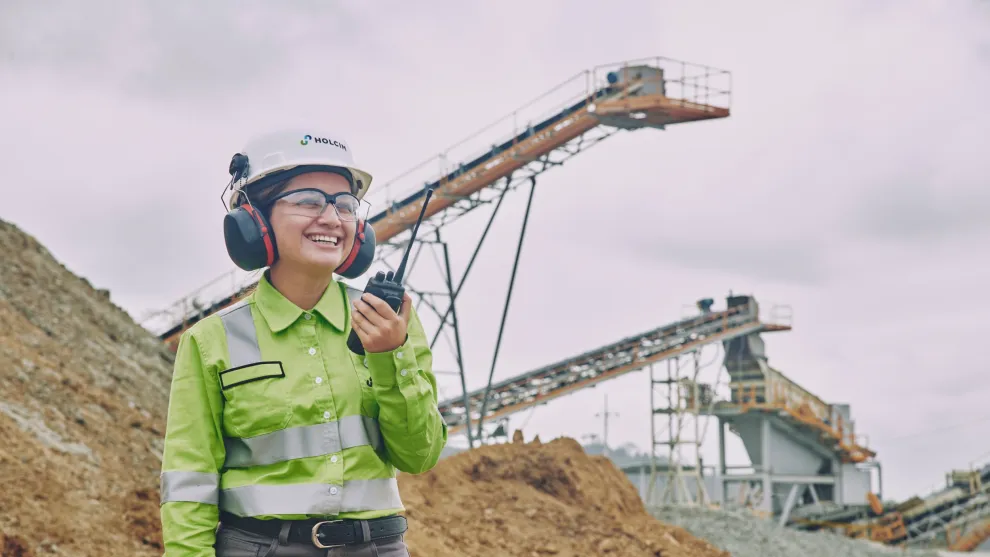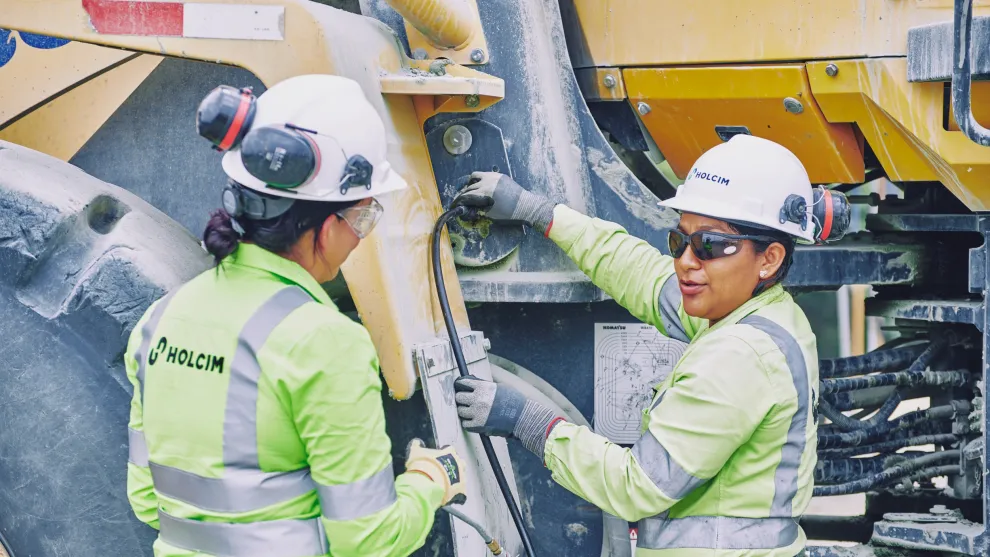 Employees at Loma Alta agree.

"We have shown – and continue to show – that it can be done, that inclusion is possible in all areas," says Cinthia Ordóñez, a lab technician at Loma Alta.
Cinthia's colleague Bertha Palomeque, who works as Loma Alta's plant dispatch operator, adds that the company is also inclusive in its ways of working. The company supports her ideas for improvement, allowing her and her colleagues to have a hand in the organization's success.

"I'm very proud of being a part of this great team! We are supported and motivated not only in our current tasks, but also in caring for our planet," Cinthia adds, noting the company's work in reforestation and promoting sound water stewardship.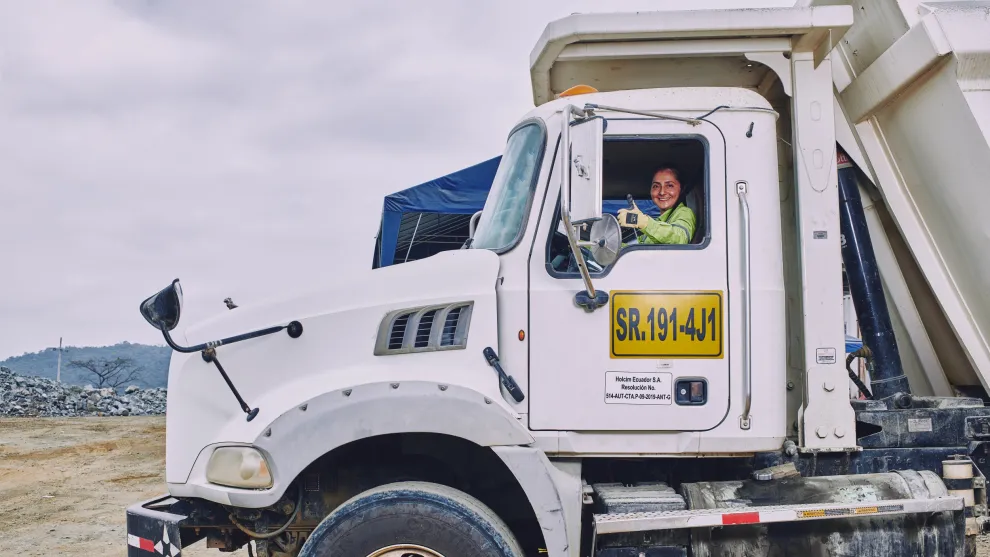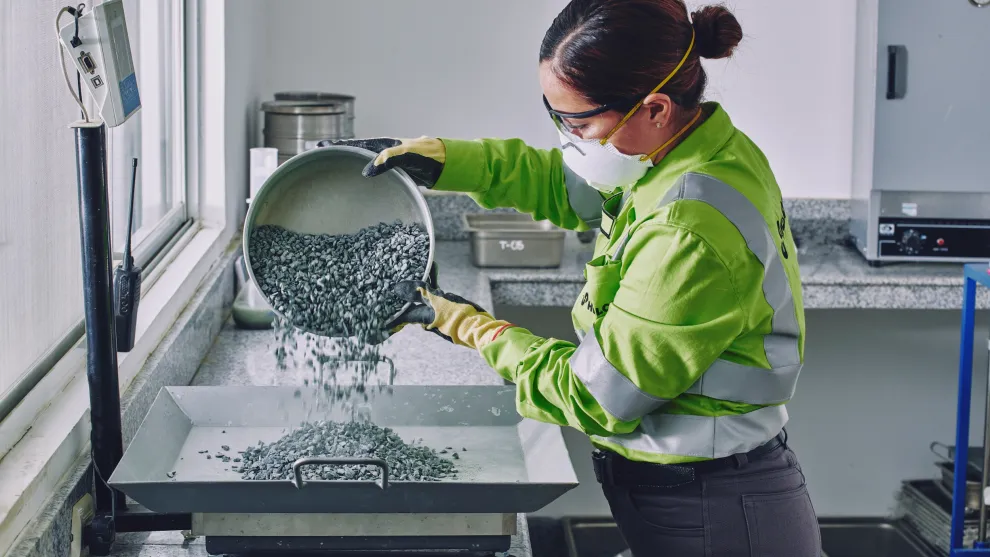 Dump truck operator Myrna Cantos Galan makes a similar point. For her, promoting a circular economy to build better with less is what makes Holcim a great place to work. It is also about inspiring other women.

"I like my job and I love being part of the great Holcim family. If you have confidence, determination and dedication, you can achieve your goals," Myrna says.

Today, 67% of Holcim Ecuador's leadership team is female. The entire organization is motivated to make gender balance – and sustainable construction – the norm.

Reflecting on the success at Loma Alta, Holcim CEO Dolores Prado says: "The most important thing was to dream big. Then to make it a reality, we shared that dream with others. We prepared, we anticipated possible challenges, and set ourselves up for success."

"We all look towards the future," Cinthia says. "Where all our families, children and grandchildren will be able to live in a better world."