Welcoming more women in technical positions
We are committed to reaching sustained growth, enriched by a diverse and inclusive culture. As part of this journey, in Argentina we have implemented specific actions to increase the participation of females in our technical positions.
In building a sustainable and innovative business for the future, Holcim takes definitive action to uncover different perspectives and create equitable opportunities for all types of people to grow and to thrive, now and in the future. 
Our leaders and people are empowered locally to create the conditions for a diverse and inclusive workforce, with particular emphasis on gender balance and developing talent at an early career stage.
Our commitment has resulted in a period of 3 years in 23 more of women trainees, 30 more Young Engineers in our Talent Acquisition Program, and a 41 increase in women representation in technical positions since 2017. But these are not only figures, each of the actions we promote has highlighted courageous and talented female colleagues, who do not traditionally consider a career in building solutions. This opens doors for future women  to keep filling positions more traditionally filled with men.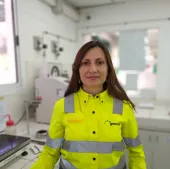 "I always knew what I wanted to achieve in my professional and personal life and every decision I was taking along my career was with these goals in mind. My husband's support was key for me to take each professional step. I also had a great leader and mentor who gave me the opportunity and enabled a working environment where work could be done 24/7 without needing me to be there all time. This allowed me to enjoy the time with my 2 children."
| Lab Coordinator, Geocycle Argentina.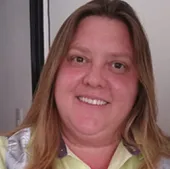 "I consider that a key factor for my professional career achievements is not only that I am focused and determined on what I want, but also to know that the Company that I belong to generates the context and trust for me to reach any position that I want. Holcim Argentina showed no boundaries when I worked in two different plants at the Expedition and Despatch Department, and It has been equally supportive to me in my current position. I am proud of being the first P&L holder in my country."
| P&L Holder of Aggregates.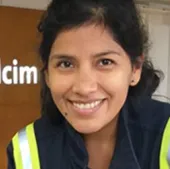 "I was the first woman working at the Plant. When I started it was not common so I had to defeat my own fears. My mother and my family were my main support and I feel proud to see that my first steps opened the door for more and more women starting to work at our Plant."
| Maintenance Manager, Plant Puesto Viejo.
All these women, engineers, technicians, managers, have something in common: leaders and families who support them and motivate them to grow in their profession. But to break the barriers of gender diversity, talent and courage is not enough. It also needs an inclusive Human Resources strategy that enables formal career development for talented women and prepares them through development plans, training, mentoring and coaching. This is how business is done at Holcim Argentina.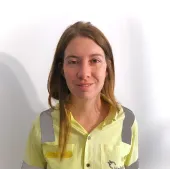 "Flexibility was key for my career development. I had to make myself available for shifts and on-call reach 24/7. One of the first challenges to overcome was to have the courage to lead a team. I had a great leader, Erica Antinori, who openly shared her experience and knowledge and motivated me to take higher responsibilities. I also had another great manager who gave me the opportunity to become Production Supervisor. I feel my decision to progress opened the door for other women to go for positions that were normally taken by men."
| Head Quality, Plant Malagueño.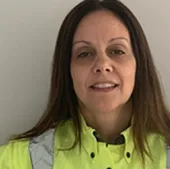 "When I joined Holcim in 1998, It was into a special plan to recruit women in the Lab and as a young Chemical Engineer I took this opportunity. At that time there were only 3 of us working in technical fields. I always felt I was treated and I was given the same development opportunities as my man colleagues. I would say that the key success of my career is that I always have managers that valued my performance and saw in me the potential to overtake more complex roles, gender was not a barrier. Indeed, after 3 years as Lab Manager I was promoted as Production Manager. I would have never imagined to take such a challenge but the trust from my manager encouraged me to go for it. After 17 years working in the Plant I joined Corporate Offices as Quality Manager and Labs Specialist across the country. While in management positions, my aim was always to hire women and develop them to replicate my own journey. Among them are Anabel D´ Angelo Head of Lab and Estefanía Nazario, Head of Producción."
| Corporate Office, Country Quality Manager and Lab Coordinator.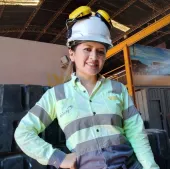 "I am Romina Yurquina, Mine Engineer, and I joined LH through the Young Professional Programme. Unlike other job experiences, I´ve always felt very comfortable at LH. Being a woman is not an issue here, on the contrary it is a company where I can perform and develop the course of studies that I chose and enjoy, with full support and recognition by my leader, team and the rest of the organization."
| Quarry Supervisor, Puesto Viejo Plant.
Their achievements and efforts united them on a common goal: pave the way for future women, talented and committed to perform in the profession and enjoy their families. They all shared the same satisfaction: the conviction that their courage opened doors for future women to keep filling positions that were traditionally filled with men. At Holcim Argentina we promote female development in every business unit and department, with the active participation of both female and male leaders, because we're convinced that the only way to succeed in breaking paradigms is with everyone's engagement.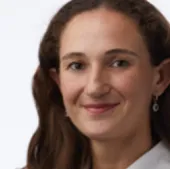 "A company where each employee shares his/her own point of view creates a more innovative, positive environment and is enriched by a broader, global perspective. Diverse and inclusive teams are more likely to become high performers, as they can leverage complementing capabilities resulting in a more dynamic organization, able to continuously evolve and grow."
| HR Director.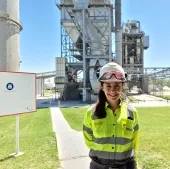 "The support of my manager and my team was key in my career development. Also critical was the work-life balance we enjoyed at Holcim Argentina. I feel satisfied as a mother and because of that I can perform better as a professional at the same time."
| Head Production, Plant Puesto Viejo.