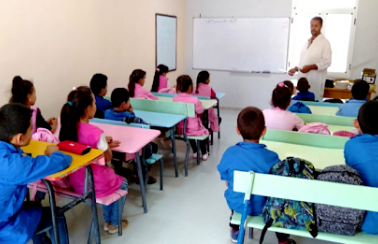 Refurbishment of a primary school in Algeria
Under the slogan "A citizenship company at the service of knowledge for a better future '', our Algeria team carried out refurbishment works on the primary school in the village of El Fedj, Algeria.
Using Holcim products Artevia and Hydromedia, along with other recycled materials, the project was successful at limiting high risk accidents due to lack of hygiene in the canteen and toilet facilities. As well 127 pupils and teachers benefit from improved learning conditions.
Our Algeria team has already renovated another primary school and aims to complete other projects in the neighboring villages.