ECOPact Max delivers low carbon, high art at COP26
In Glasgow, a new public artwork about a greener future is realized with Holcim's sustainable concrete, reducing the carbon footprint by more than 70%.
Politicians and policymakers are not the only ones descending on Glasgow for the COP26 UN Climate Change Conference: artists are also leaving their marks. Works of art designed to spark dialogue about the climate crisis are popping up around the city. One of the biggest statements is The Hope Sculpture, a 23-meter high installation by British designer Steuart Padwick built with Holcim's ECOPact Max green concrete.
Towering over Cuningar Loop woodland park on Glasgow's East End, The Hope Sculpture is composed of long, elegant columns evoking the brick chimney stacks that once littered the area, atop of which sits a child figure reaching out to a greener future.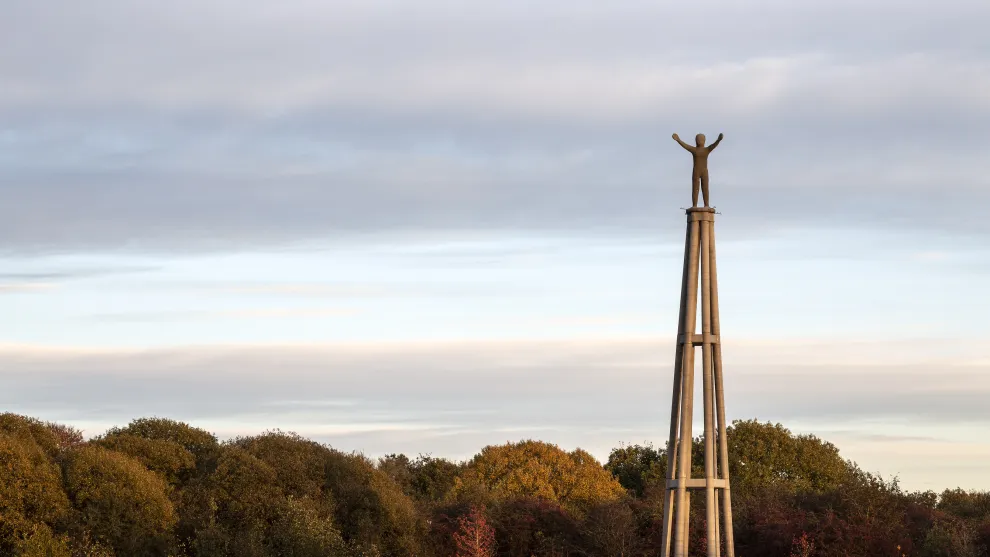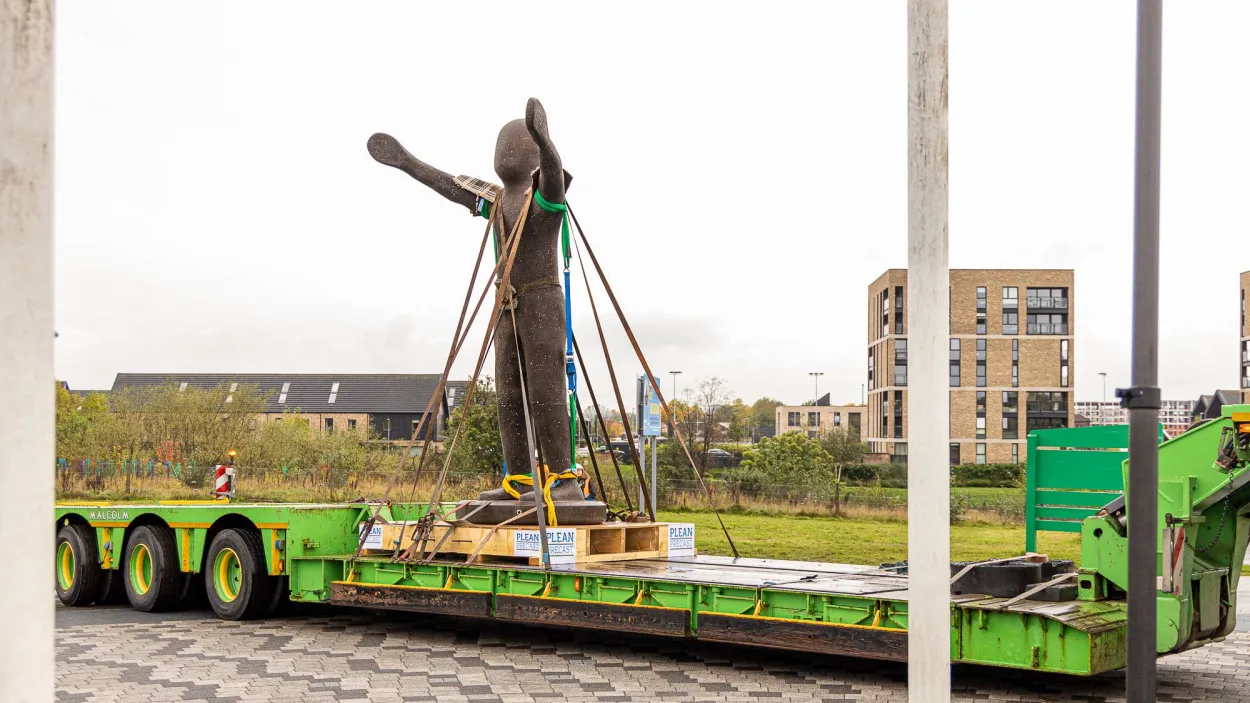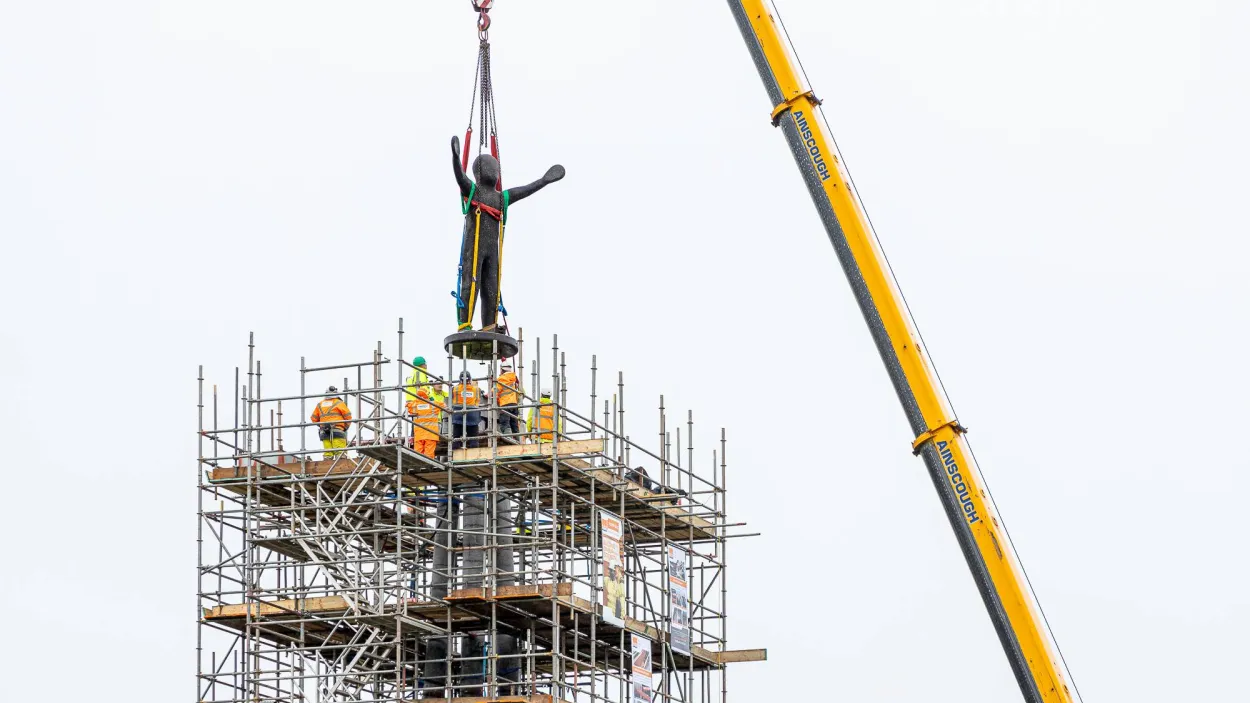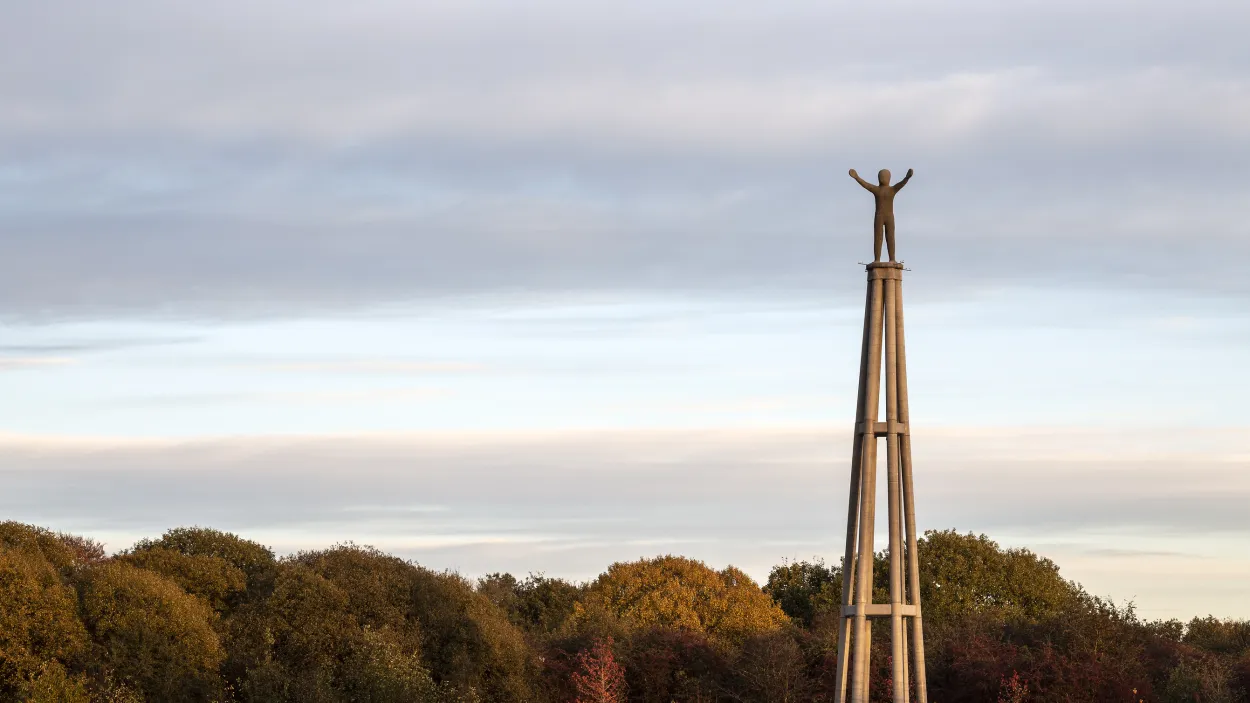 Sustainable building materials turn the message of climate progress from dream to reality: the concrete is part of Holcim's ECOPact Max green concrete range, reducing the structure's carbon footprint by more than 70% compared to a standard concrete mix.
The technical experts at Holcim subsidiary Aggregate Industries, a principal building partner on the project, worked closely with the Hope Sculpture Project team to develop this bespoke product. Of the sculpture's carbon footprint reduction, Aggregate Industries CEO Dragan Maksimovic says: "If we can achieve that on a singular project, just imagine what we can do at the scale of neighborhoods or even cities." And that, after all, is what COP26 is all about.
© Images by Fourfifteen & Steuart Padwick, Keith Hunter Photography