Holcim's nature-focused solutions make cities greener
In September 2021, we launched our nature strategy to restore and preserve biodiversity and water.
One crucial element of the strategy involves developing more nature-focused products and solutions. To see how these solutions are already benefiting our growing, urbanizing world, consider the impact of Hydromedia permeable concrete.
From parking lot to urban forest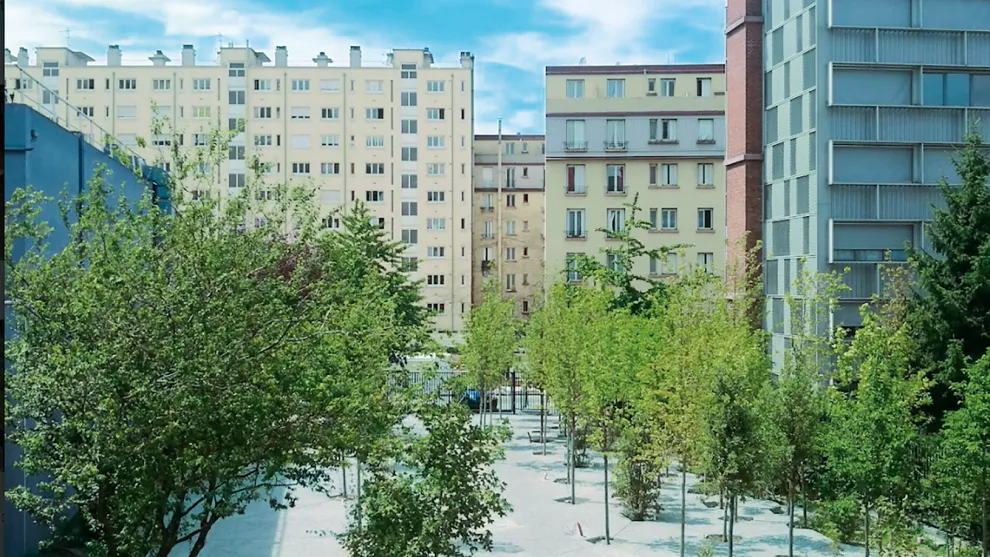 Image credits: ©Fieldwork architecture
In cities, the ground is often impermeable, which poses a problem for both recharging groundwater as well as accumulating heat for people, flora and fauna. In Aubervilliers, France, the studio Fieldwork Architecture aimed to fight the heat-island effect by providing the community with a quality public space that brought nature into the city. 
The innovation of this project lies in the combination of the plantation of different species of trees with the creation of a soil covered with Holcim's permeable concrete Hydromedia.
In rainy weather, water reaches the soil to create a useful reserve to nourish trees and prolong the cooling effect during periods of drought. Rainwater management is optimized and the natural water cycle, usually interrupted in the city, is recreated.
Studies conducted over the summer revealed the combination of Hydromedia and the plants lowered the felt temperature of -2.5 °C on average over 24 hours, going to -6 °C around 1 p.m.
Restoring greenery in the cities with pocket parks
Athens, like many other large cities around the world, suffers from a lack of public space. ''Pocket parks'' - a practice that has been successfully implemented in many world capitals - are green spaces created in abandoned urban sites. These projects bring greenery into the cities while lowering temperatures and improving the citizens' quality of life. 
Our team in Greece has transformed an old corner of downtown Athens into a new green area and donated it to the city. The park has been planned to ensure year-round shade, sunshine and ventilation; thanks to the combination of Hydromedia and the trees, the park will mitigate the urban heat island effect and absorb over 50kg CO2 per year.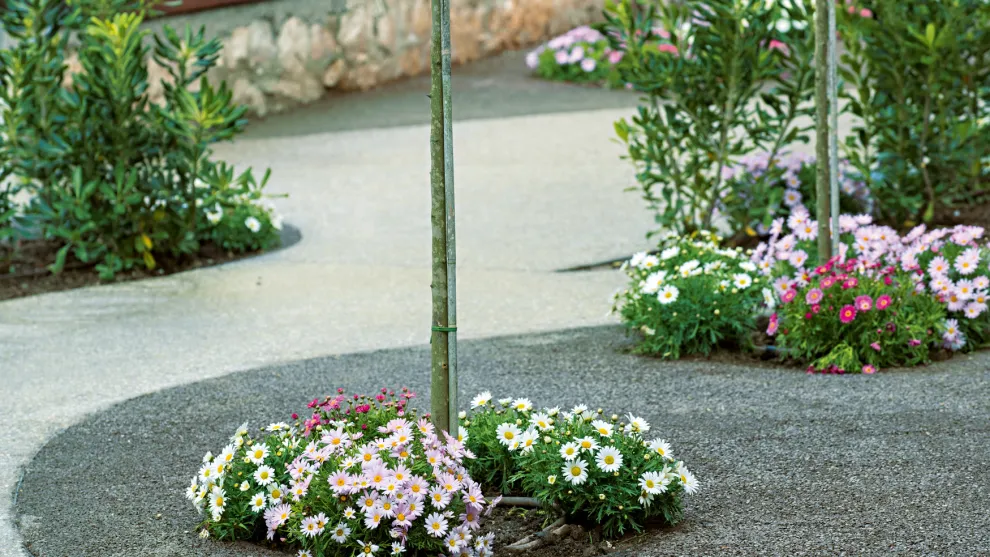 Restoring access to an urban park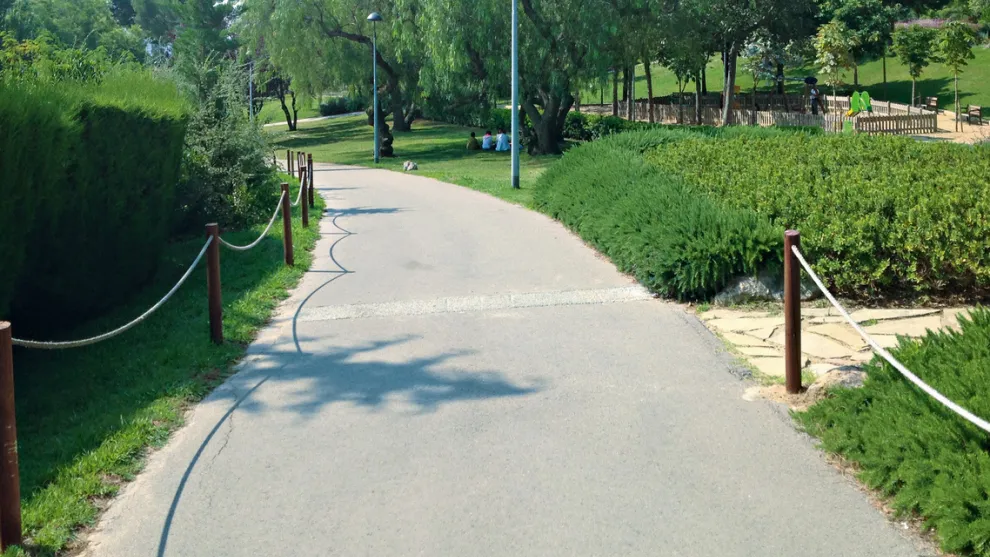 The 'Garden of Aromas' - counting more than 10,000 roses - is one of the most popular parks in Barcelona. Yet whenever rainstorms arrived, the park became a hazard, as its paved surfaces did not allow rainwater to pass and thus created a high risk of flooding. 
The solution came with Hydromedia, which allowed the rapid evacuation of rainwater, enabling the reuse and filtration of the water in underground aquifers. 
More than a product, Hydromedia has proven itself as a water management system that rapidly absorbs rainwater off streets, parking surfaces, driveways, and walkways, reducing the risk of flooding.