Holcim delivers Africa's largest 3D-printed affordable housing project
Over three billion people are expected to need affordable housing by 2030. This issue is most acute in Africa, with countries like Kenya already facing an estimated shortage of two million houses. With 3D printing, we are proud of being part of the solution.
Our latest effort is Mvule Gardens, a 52-unit housing project in Kilifi, Kenya. The show unit of this operation, developed by our joint venture 14Trees, in partnership with CDC Group, is now complete. It builds on the world's-first 3D-printed school in Malawi that we launched last year. The construction phase of this more ambitious project will start in early 2022, with the first phase to be completed six months later.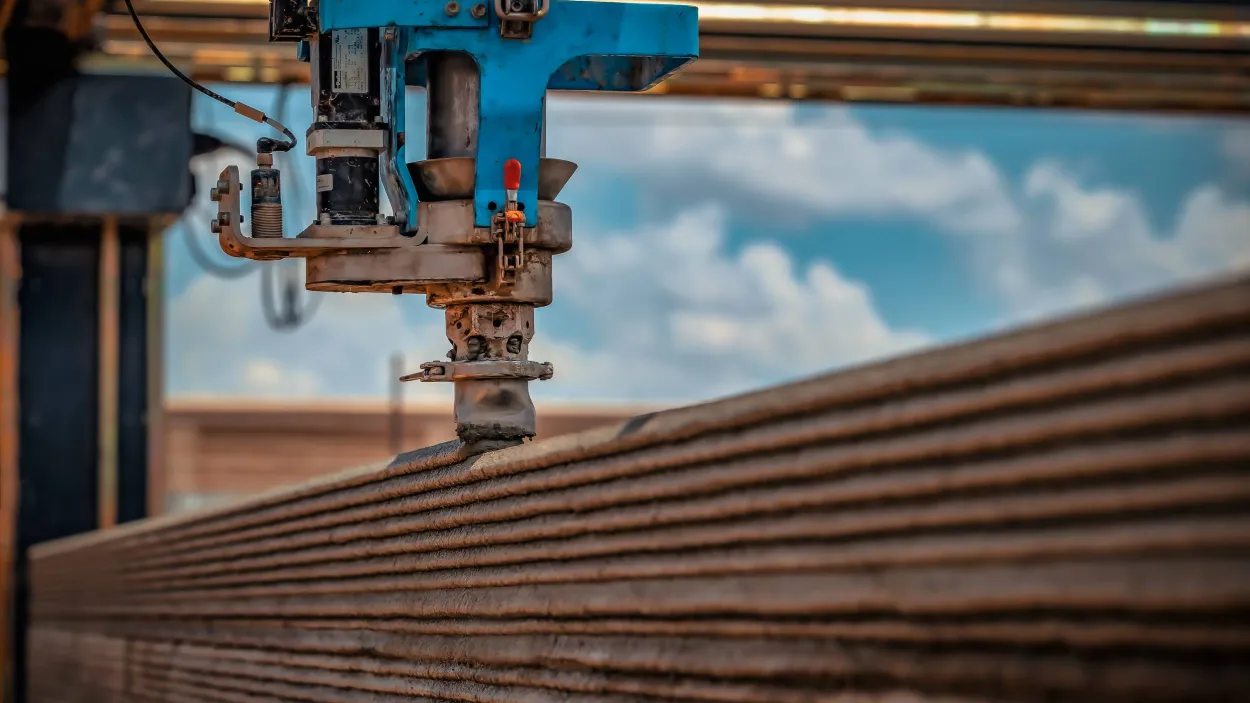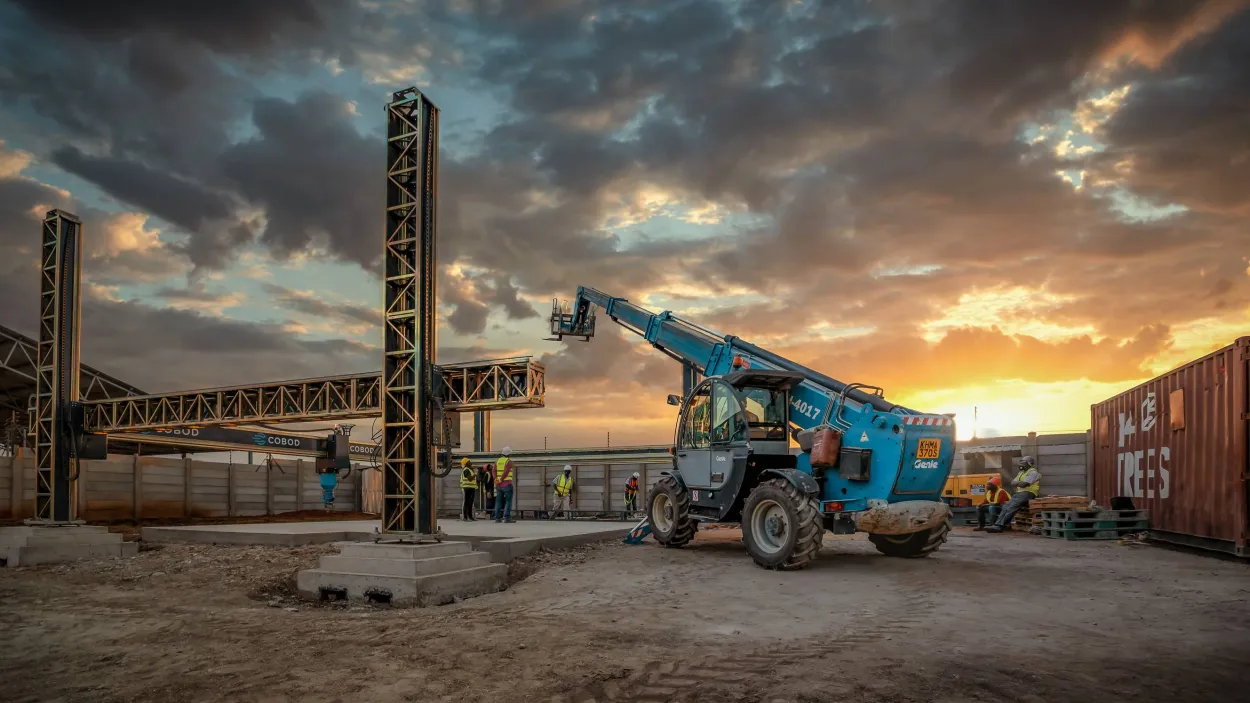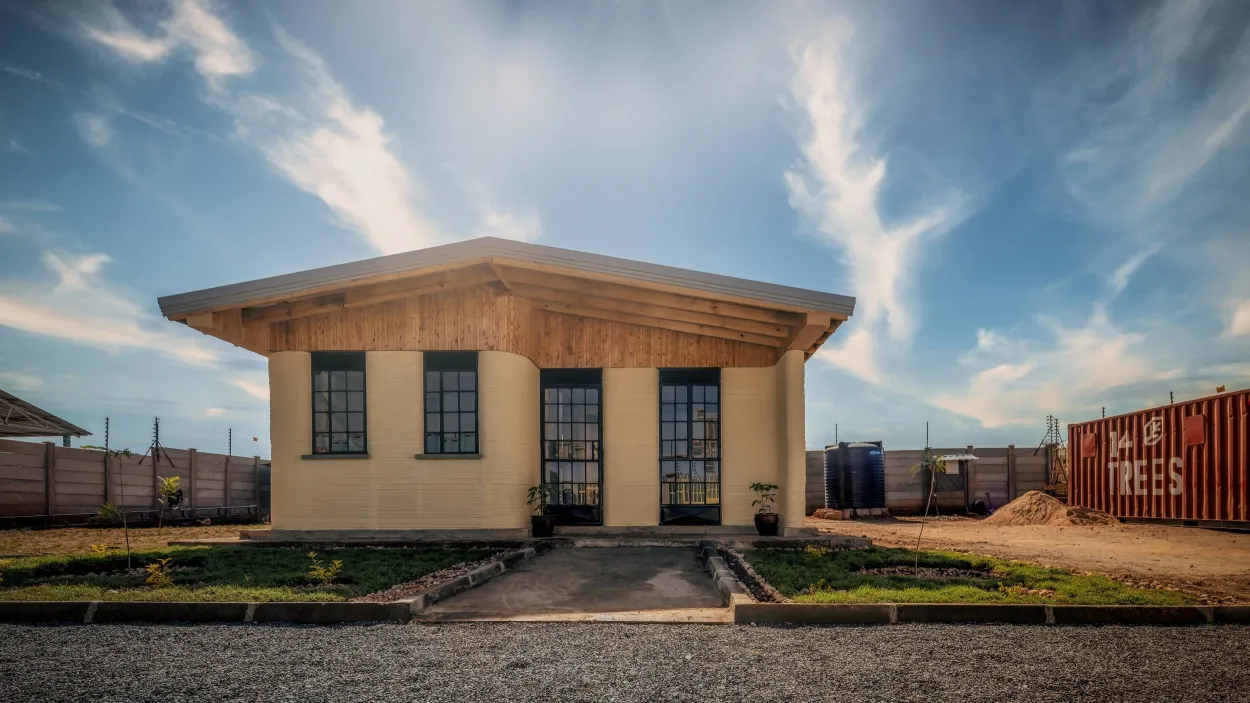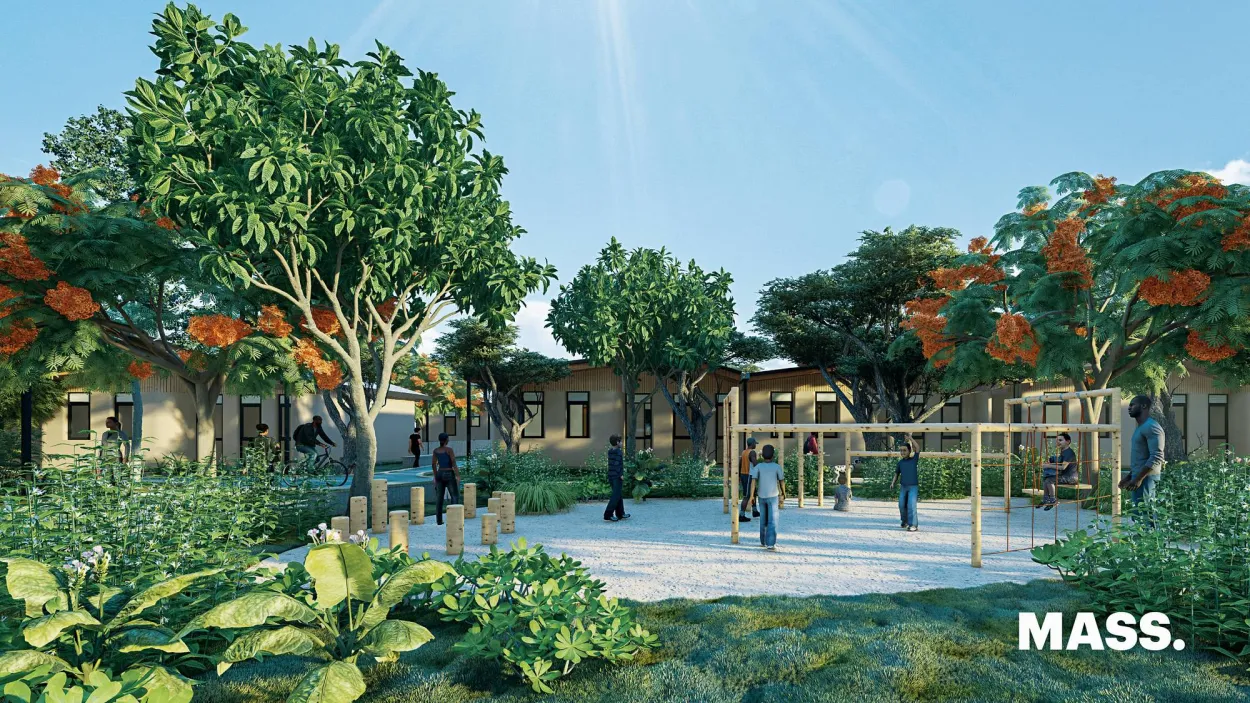 MASS Design Group, a US and African-based architecture practice, designed Mvule Gardens to advance affordable, sustainable and replicable housing units adapted to Kenya's environment. MASS – an acronym for 'Model of Architecture Serving Society' – believes that architecture has a critical role to play in supporting communities to confront history, shape new narratives, collectively heal and project new possibilities for the future. Christian Benimana, principal and managing director, present this game-changing project.
What are the most important architectural features of Mvule Gardens?
Firstly, this is the first time 14Trees has used 3D printed concrete as the load-bearing structure in their buildings1, a major breakthrough in 3D concrete printing. By utilizing a cavity-wall type construction we've eliminated the need for reinforced concrete or a steel frame. We also replaced the typical steel roof with timber, significantly lowering carbon emissions. We designed large roof overhangs in the front and back to provide shade and comfortable indoor temperatures, even on very hot days.
How does this project improve inhabitants' lives?
Mvule Gardens is part of the Green Heart of Kenya regenerative ecosystem, a model for inclusive and climate-resilient cities. This new neighborhood will offer gardens, common outdoor spaces and pedestrian pathways. These features promote a safe and inclusive environment for children, women and elders in a landscape that enhances biodiversity. The houses themselves come in three sizes to accommodate couples to families of five.
The project's advanced sustainability profile has won an IFC-EDGE Advanced sustainable design certification, which recognizes resource-efficient and zero-carbon buildings. Mvule Gardens will be one of the largest 3D printed affordable housing projects in the world, scaling up 3D printing as a solution to bridge Africa's essential infrastructure gap.
 
1 In the Malawi project, the walls did not bear the roof, which was composed by a self-supporting structure. In Mvule Gardens the walls – made with our proprietary ink TectorPrint – are load-bearing.