A new habitat for solitary bees
The Pollinators Pavilion is both a visitor center and a new type of inhabitation for solitary bees, which are native, stingerless, and responsible for 70 of global non-agricultural pollination. Yet much of solitary bee habitat is under threat due to development or urbanization, and there is limited research on solitary bee habitats and nesting behavior.
Recalling the ovoid bristling form of solitary bees' compound eyes, Pollinators Pavilion provides a visitor's center for Stone House Farm, a 2,500 acre organic farm in Livingston, NY, that contributes to the Rockefellers' broad ecological agenda in the area. In the US, Ductal UHPC makes it easier to "bee" alone.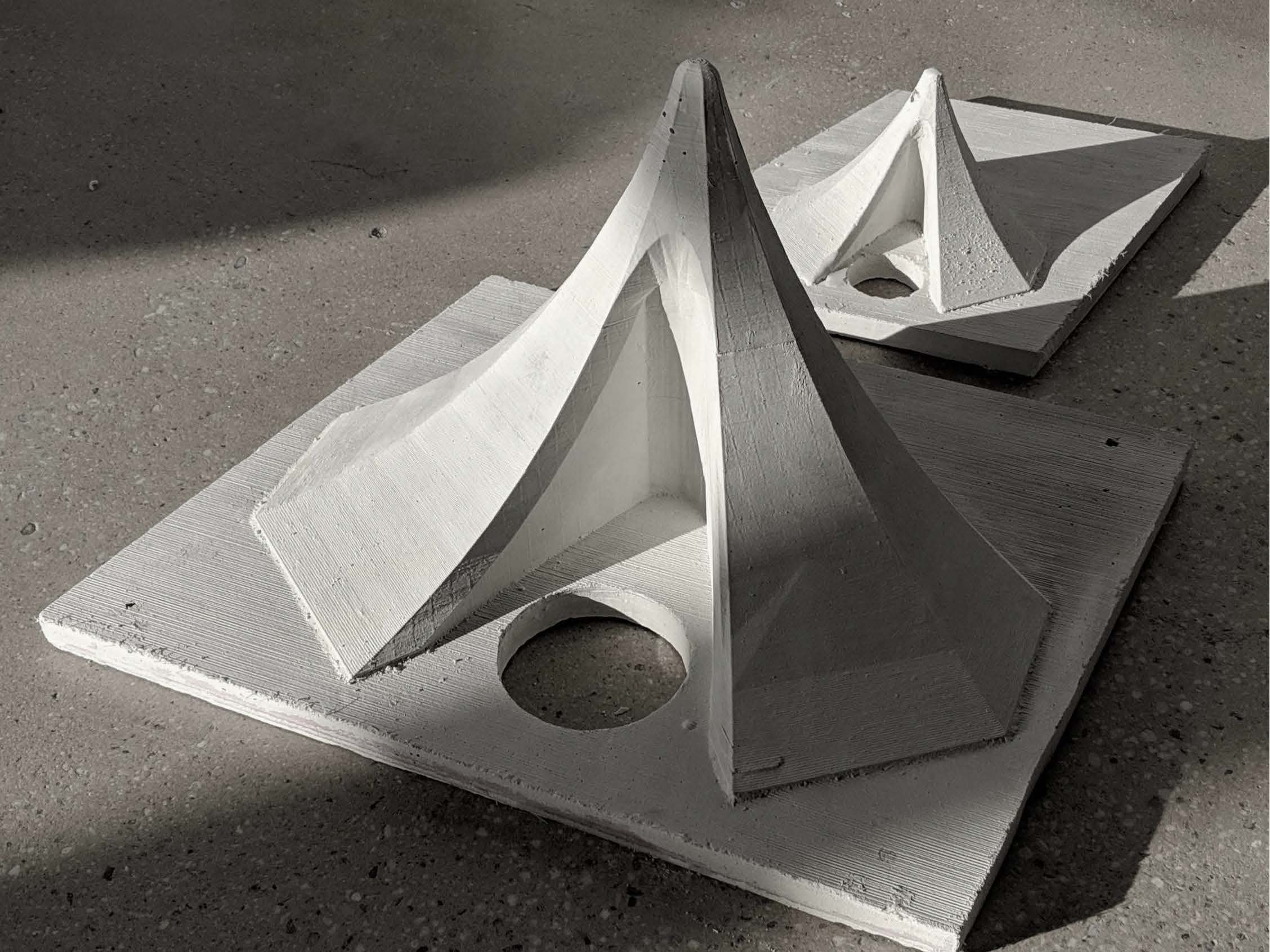 The Pollinators Pavillion creates a habitat for solitary bees who account for 70% of global non-agricultural pollination. It's a wooden structure supporting 300 cast concrete panels, where 5,000 solitary bees can make their home in nesting tubes in the panels. The varied positions and orientations of panels allow the testing of diverse living conditions for solitary bees to optimize future manmade habitats, previously a little-researched area. The project was awarded third place at the New York City Media Lab Tech Expo of 2018. The panel system was achieved through partnership in material research with our Ductal UHPC team.
Why Ductal?
Ductal's properties make it the ideal material to protect the advance camera technology put in place to monitor the behaviers of the pollinators: Strength, ductility and beauty. In the video below, Kelly Henry, Ductal Architecture Business Development Manager, describes why Ductal was chosen to build the Pollinators Pavilion, a new type of inhabitation for solitary bees.