A new star in Milan's skyline
Gioia 22 is the newest entry in Milan's skyline. The tower is finally preparing for its new life, replacing an old building built in 1961 and abandoned from 2012. Designed by Pelli Clarke Pelli architects on behalf of Coima Real Estate, the 120m tower is 30 storeys high for a total surface of 68.432 m2. The building will host up to 2700 people, 350 parkings and 12 elevators, and shops on the ground floor. This is another milestone in Milan's ambitious urban redevelopment project, to which Holcim Italy is contributing innovative and green building materials.
A green building with the latest building technologies
Gioia 22 replaces a previous building as part of the renovation of the Porta Nuova district, which is transforming the former industrial area into an international business district. The tower is nicknamed the Splinter, due to its inclined shape, which helps to better manage sunlight and solar energy. The building is equipped with 6.000 m2 of solar panels, free cooling systems, triple windows, and other energy-saving technologies. These innovations help reduce Gioia 22's energy consumption by 75 compared to similar towers, making it compliant with the NZEB (Nearly Zero Energy Consumption Building) standards. Compared to similar buildings, Gioia 22 will reduce the CO2 emissions by 2,000 tons annually - the equivalent of the amount absorbed by 10 hectares of forest or 4,500 trees.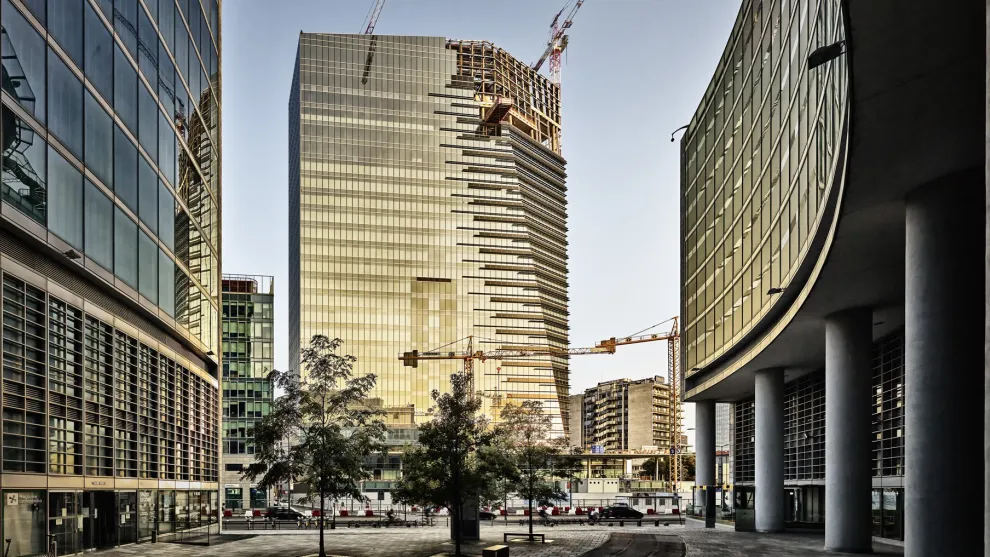 Green building starts with ECOPact concrete
The Splinter was built with cradle-to-cradle principles and an appropriate choice of the building materials. Thanks to this sustainable construction approach, the tower qualifies for the Gold certification in the LEED (Leadership in Energy and Environmental Design) ranking, the most used green building rating system in the world. Our teams in Italy contributed with special building materials to support the inclined shape of the tower and build its twisted columns, particularly our low-heat and high-strength concrete C85. Holcim Italia also piloted ECOPact, the largest range of green concrete in the industry.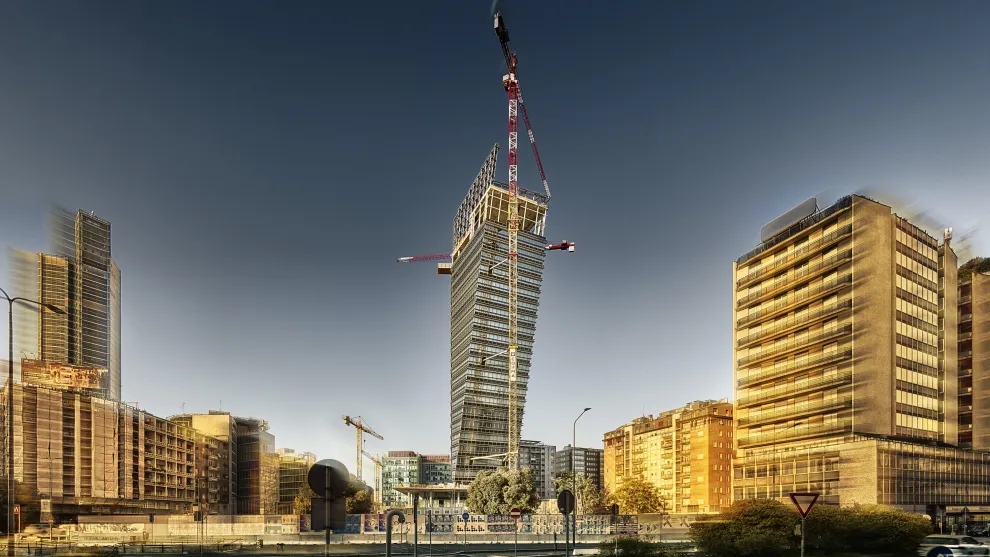 This green building material is produced with low-clinker content and recycled demolition waste, and they guarantee both high performance and low CO2 emissions - to build for people and the planet with a circular economy approach. For the foundations Holcim Italia contributed with 8,700 m3 of concrete C35 LH, and for areas that did not allow large pouring operations, our teams used bags of CLSP45 concrete, both water-resistant and high-strength building materials. High-strength concrete proved fundamental to producing the long, slender columns that make up the tower's interior structureOverall, Holcim Italia supplied about 35,000 m3 of concrete.
Photo Donato Di Bello Courtesy of COIMA