Boosting employment in rural communities
Through our skills development program in India, we have trained over 65,000 young people from rural communities, and helped build over 18,000 entrepreneurs since 2006.
With Indian economy growing, the demand for youth with industry-relevant skills is also rising. A large number of youth, particularly from semi-urban and rural India, are taking up industry-relevant skills training that is helping them secure a better livelihood. This is leading to socially inclusive and sustainable economic growth. In 2006, our subsidiary Ambuja Cement founded a program to equip these young people with vital skills to find careers.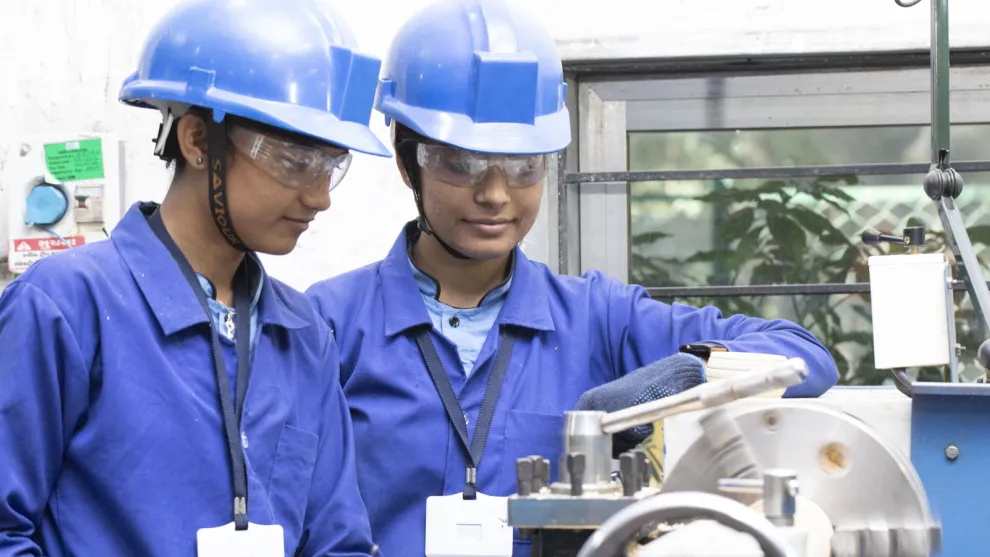 Vishal Walia works at Hotel Ramada in the Indian city of Jaipur in Rajasthan. Just a few years ago this did not seem possible for Vishal, as unemployment in rural communities in Rajasthan is a major issue among young people. Vishal learned about Ambuja Cement Foundation's Skill and Entrepreneurship Development Institute (SEDI) and enrolled in the hospitality management course. "My confidence got boosted during my training. I am now earning and continuing my studies, while supporting my family as well." Kaushalya also had to work to support her family. Obtaining her bachelor's degree through the SEDI program, she was able to join the Buena Vista Resort in Jaipur, saying: "Because of that course, I am financially independent today."
Today, 30 SEDI centers are being operated by Ambuja Cement across the country. These centers impart formal skill and entrepreneurship development training in various trades to young people. They focus on a mixture of practical and support skills, such as computer literacy and English.