Preserving one of the world's most threatened ecosystems in Ecuador
Cerro Blanco is one of the last remaining tropical dry forests in Ecuador – and one of the most threatened ecosystems in the world. Located just outside the city of Guayaquil, this protected forest is home to more than 1,400 diverse species of flora and fauna (many endemic to the forest) and is considered the "Lung of the City". Holcim Ecuador is doing its part to support the efforts to preserve the precious nature area.
Thirty years of award-winning transformation
In 1989, Holcim Ecuador bought 6,084 hectares of the forest and ensured that it was declared a protected reserve by the local environmental authorities.

In 1992, Holcim funded the creation of the Pro-Bosque Foundation to manage the protected area, with an emphasis on four areas: monitoring and surveillance, forest restoration, research and biodiversity, and environmental education and ecotourism programs.
Cerro Blanco is home to:
More than 700 endemic plants
32 bat species
22 reptile species
54 mammal species
240 bird species
8 amphibious species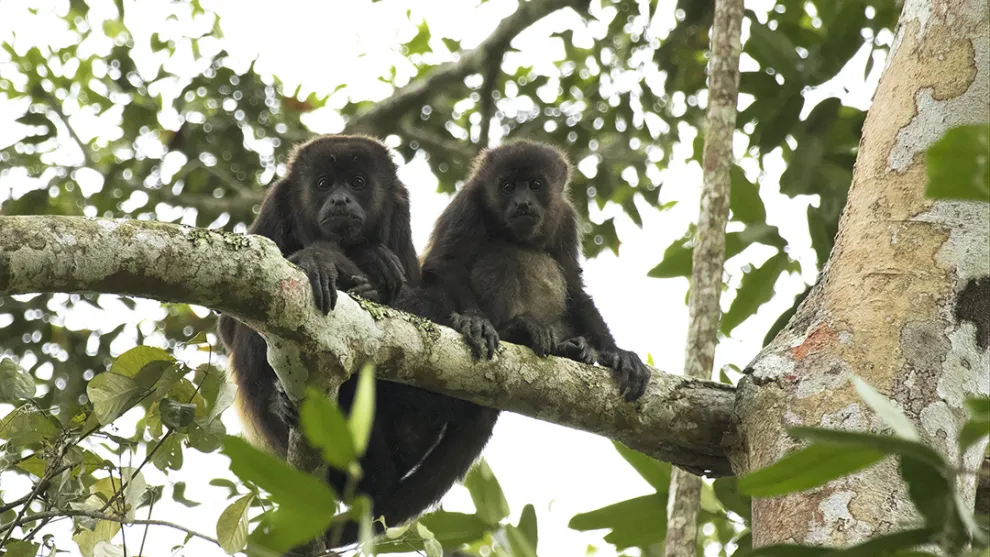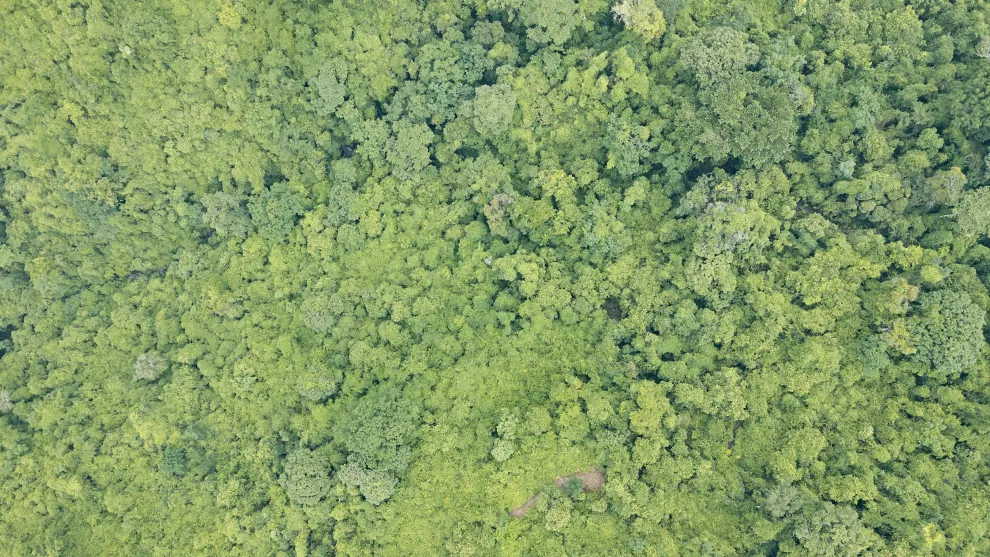 Holcim continues to financially support the conservation activities of the Pro-Bosque Foundation and employees volunteer at Cerro Blanco to help improve the reserve's facilities.

In the last 30 years, the conditions in Cerro Blanco have improved almost beyond recognition. Today it is considered to be one of the best maintained and conserved forests of its kind in Ecuador. In 2016, the Pro-Bosque Foundation won first place in the "Forests and Flora" category at the Latin American Green Awards thanks to all the work it had carried out at Cerro Blanco.
In recent years, Holcim and the Pro-Bosque Foundation have recovered more than 600 hectares of forest area around Cerro Blanco that has suffered from deforestation and are working to improve the natural habitats for the affected wildlife.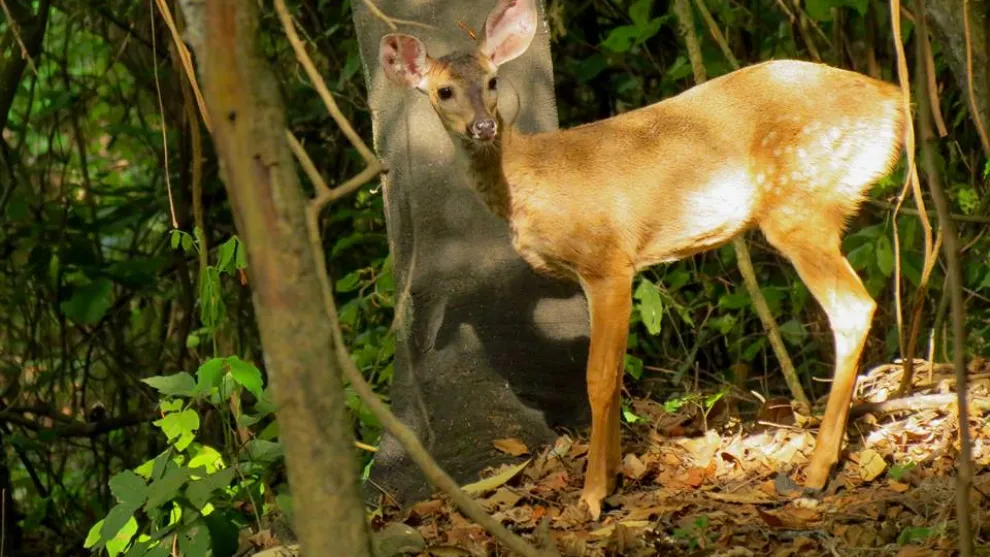 Helping wildlife thrive

Today, Cerro Blanco has a large forest nursery for endemic species, and recent studies have shown the presence of new species of fauna that had not been recorded before. Its natural wealth lies in more than 700 species of vascular plants, 20% of which are endemic to the Tumbesian region in southwestern Ecuador. One of the highlights for visitors is seeing the majestic ceibo trees up close.
"Cerro Blanco has two categories that are really important for conservation on a global level: Important Bird and Biodiversity Areas with more than 240 bird species registered, and Area of ​​Importance for the Conservation of Bats with 32 bat species registered. With Holcim's continued and unwavering support, I'm confident that we have the resources necessary to preserve the incredible biodiversity that calls Cerro Blanco home, while also allowing the locals to benefit from the ecosystem services that this forest offers."
| Tour guide at Cerro Blanco and Founder of Keep In Science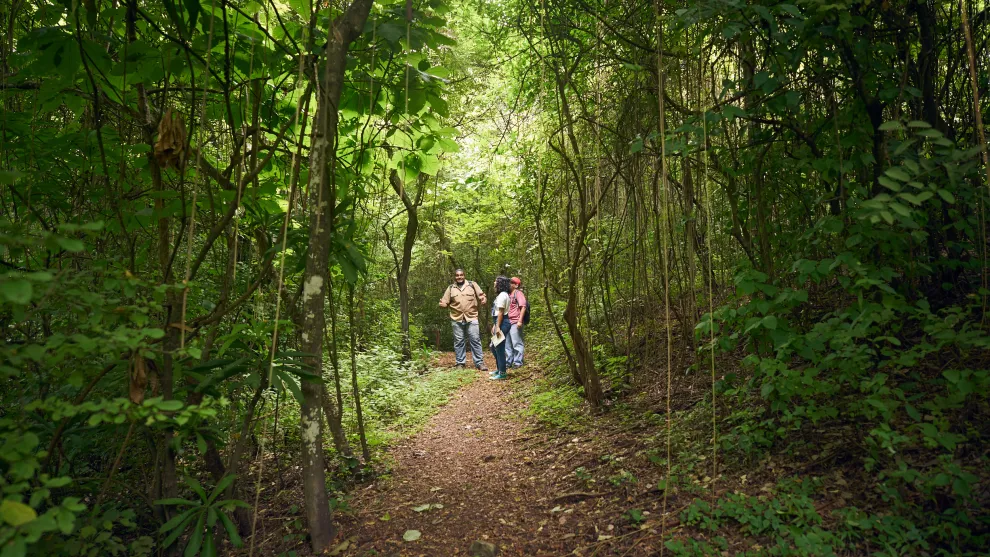 Locals and visitors alike can choose from a wide array of activities to enjoy the nature of Cerro Blanco. The forest has four hiking trails of different lengths and difficulty levels, a dedicated camping area, bird watching activities and a variety of educational events.
Cerro Blanco is a birdwatcher's paradise, home to more than 200 bird species including hawks, kites, falcons and more. There's also a great diversity of mammals such as ocelots, mantled howler monkeys, kinkajous, agoutis, collared peccaries and crab-eating raccoons, as well as the extremely rare and endangered coastal jaguar.
Nature and cities coexisting

Cerro Blanco is known as the lung of Guayaquil because it provides fresh air to some 260,000 inhabitants, while capturing roughly 17,200 tons of CO2 each year.

It also supplies locals with invaluable nature services, such as the natural provision of approximately 8,150 cubic meters of water annually thanks to its lagoons and underground water. The roots of the trees form a network that helps prevent flooding in the city.
"I discovered a whole new world of biodiversity working at Cerro Blanco. Throughout our expeditions we found new records for the country and even new species for science – so much of Cerro Blanco is yet to be discovered! Cerro Blanco means the protection of endangered species. Cerro Blanco means protecting food security and water resources for Guayaquil and other regions. Cerro Blanco means fighting climate change. Cerro Blanco means achieving sustainable development."
| Executive Director of the JaPu Foundation for Conservation and Research
For Holcim, Cerro Blanco is also an opportunity to show how nature and cities can live in harmony despite the rising rate of urbanization. The development of an architectural project called the Cerro Blanco Protected Forest Master Plan provides visitors with a new learning center to learn more about the link between nature and architecture.

The viewing platform and its hybrid adaptive geometry roof was developed by the Holcim Innovation Center, which is the first installation of its kind in Ecuador. The viewpoint employs a high-strength cementitious mortar, projected onto a textile that is supported by a structure of tension cables. This roof offers a great advantage over the traditional ones because it reduces the carbon footprint embedded in its material by 68%. It is also a magnificent vantage point to take in all of Cerro Blanco's beauty.