Preserving world heritage in France
The challenge 
Tucked away in the Ardeche gorge of southern France, the Grotte Chauvet cave is considered one of the greatest Paleolithic sanctuaries ever discovered. The UNESCO World Heritage Site contains the earliest-known and best-preserved figurative drawings in the world, dating to between 32,000 and 30,000 BC. But as soon as the cave was discovered in 1994, scientists advised to close it to visitors.
The French authorities faced a complex problem: how to both preserve and promote this invaluable heritage?
The solution
The solution: a few kilometers away they built another one, using more than 1,000 tons of PRB landscape mortar (PRB Mortier Paysager).
1,000 tons of PRB landscape mortar used
9,000 m2 of geology reconstructed
The Grotte Chauvet 2, as it's called, is the largest decorated cave replica in the world. For the construction, the project contractor Atelier Artistique du Béton (AAB) chose PRB's landscape mortar. The specialty material is designed specifically for decorative structural elements such as geological replicas and wall dressing, as well as the restoration and repair of natural rock landscapes. To ensure scientific accuracy, a 3D scan of the entire original Chauvet cave set the base for the project and a team of geologists supervised the construction.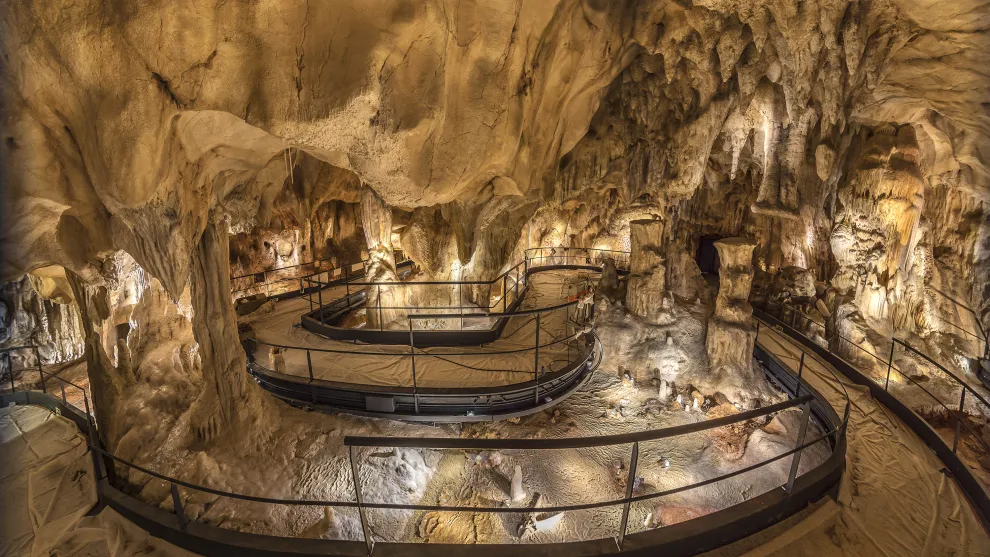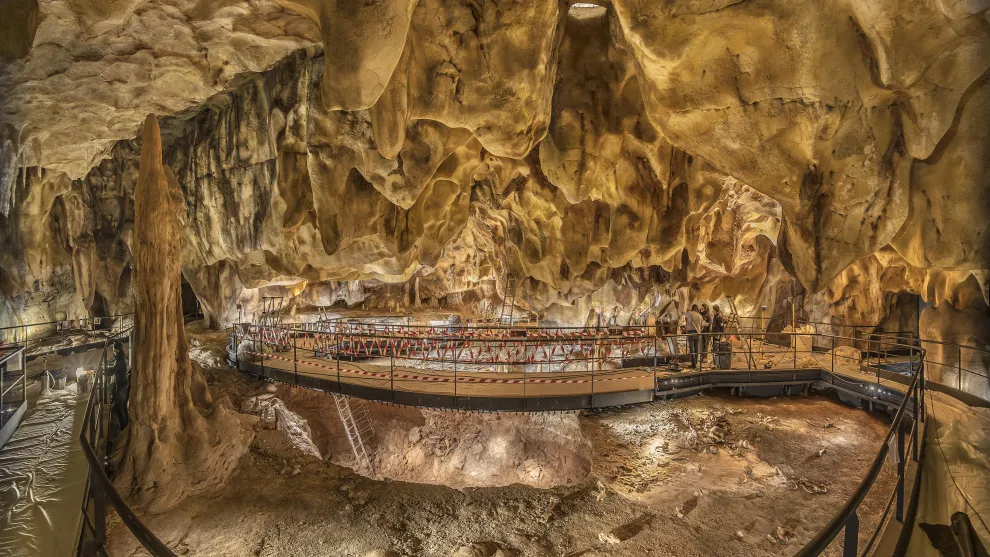 "PRB landscape mortar is a leading product for sculpting, and it was the natural choice for the Grotte Chauvet 2."
| Managing Director, Atelier Artistique du Béton
The result
PRB landscape mortar delivered an extremely high level of detail in the construction of the Grotte Chauvet 2, allowing the builders to bring to life the singular and complex features of the original Grotte Chauvet as faithfully as possible - and ultimately, allowing millions of visitors to experience its magic.