Four insulation solutions to make buildings more energy-efficient
Effectively insulating our buildings to improve their energy efficiency is one of the main tools we have in our fight against climate change. Seventy percent of CO2 emissions in the building sector come from building operations, including heating and cooling. It's an enormous figure, but we can bring it down by implementing solutions that make buildings sustainable and energy-efficient in use.
Here are four that are already available from Holcim.
1. Elevate ISOGARD™ boards
Elevate's next-generation ISOGARD polyiso insulation delivers outstanding performance for insulating commercial building roofs under any heating or cooling requirements. Typically when the temperature drops, an insulation board becomes less effective at insulating a building. ISOGARD, however, is the only polyiso formulation that becomes more effective as the temperature gets colder.
With the highest level of thermal resistance (R-value) per inch at colder temperatures, ISOGARD polyiso insulation delivers up to 40% better thermal performance than competing solutions on the market, saving thousands in heating, ventilation, and air conditioning (HVAC) costs.
ISOGARD boards are also engineered to insulate while protecting your roof against everything from ponded water to winds of up to 160 kilometers per hour.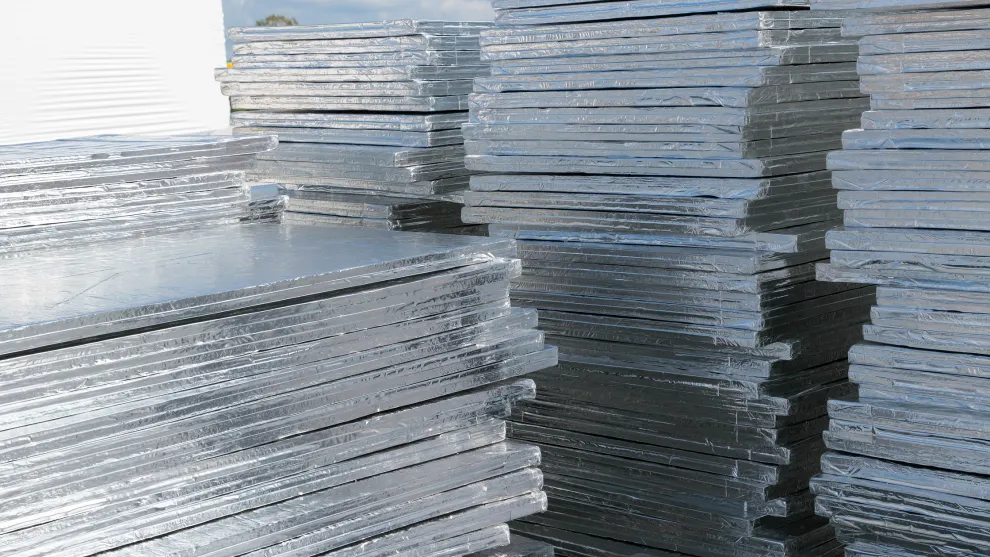 2. SES Spray Foam SucraSeal®
One of our newest brands, SES Foam, is the largest independent spray foam insulation company in the United States. SES develops advanced products such as its SucraSeal sucrose-based spray foam insulation, designed to improve buildings' energy efficiency and thermal comfort while lowering their carbon footprint.
SucraSeal is sprayed out of a hose onto the area to be insulated: walls, ceilings or floors. As it is applied, the foam expands to fill every nook and cranny before it hardens into place, forming a continuous barrier for maximum coverage.
SucraSeal is 17% bio-based, the highest bio-content in the industry, and US Department of Agriculture certified BioPreferred. Reducing air conditioning tonnage requirements by almost 50%, SucraSeal is endorsed by the Environmental Protection Agency's ENERGY STAR program for outstanding energy efficiency and qualifies for points towards LEED green building certifications.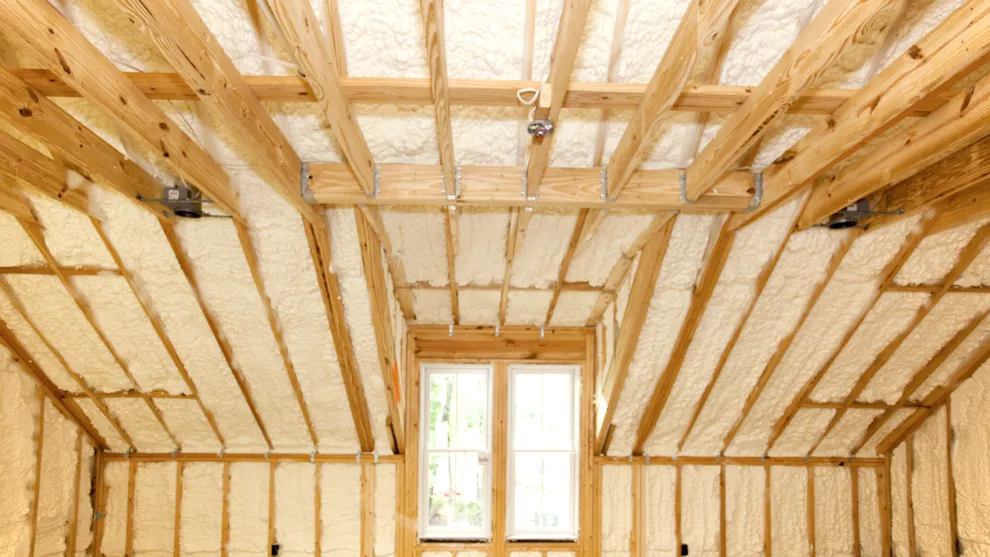 3. PRB External Thermal Insulation Composite Systems
PRB's External Thermal Insulation Composite Systems (ETICS) are multilayer insulation solutions applied to the exterior surfaces of a building to improve energy efficiency. PRB ETICS reduce heat loss in buildings by 20-30%, and without reducing its habitable surface. Available in thicknesses as low as 20 millimeters, these systems are especially adaptable to architects' design needs.
PRB ETICS can also help customers meet evolving energy use regulations for the construction industry as more national laws come into effect. One example is France's RE2020, which limits a residence's annual primary energy consumption per square meter based on type of housing and geographic location.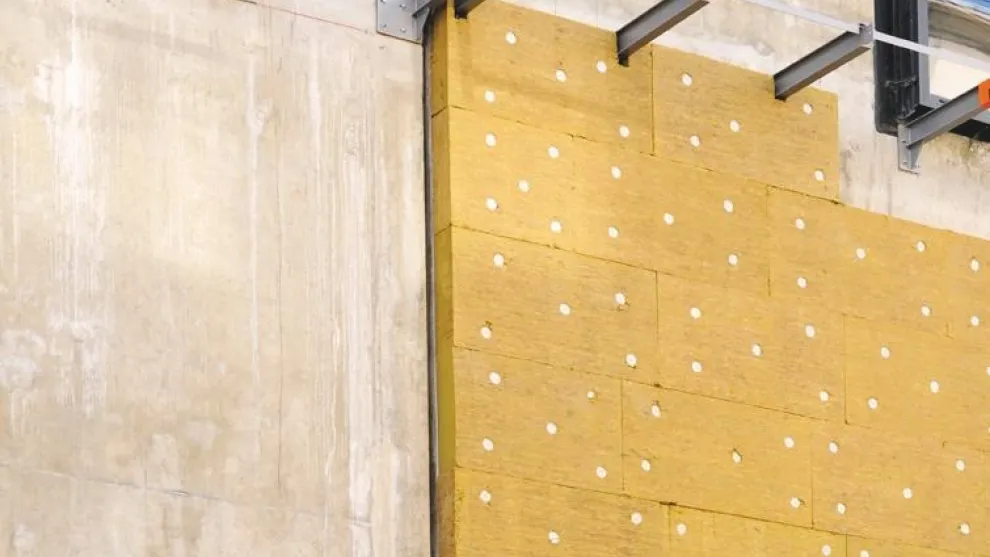 4. Airium
Made of up to 95% air, Airium is an extremely lightweight mineral-based insulating foam. For both new builds and green retrofitting, Airium can be used in roofs, walls, floors and terraces, as well as inside concrete blocks.
Unlike other insulation solutions, it can be produced on site using local raw materials, which eliminates transport costs, storage needs and waste management. As Airium is a flowable material, it can insulate complex shapes and inaccessible areas of buildings, avoiding thermal bridges and accelerating application speed. When it comes time to replace it, Airium is fully recyclable.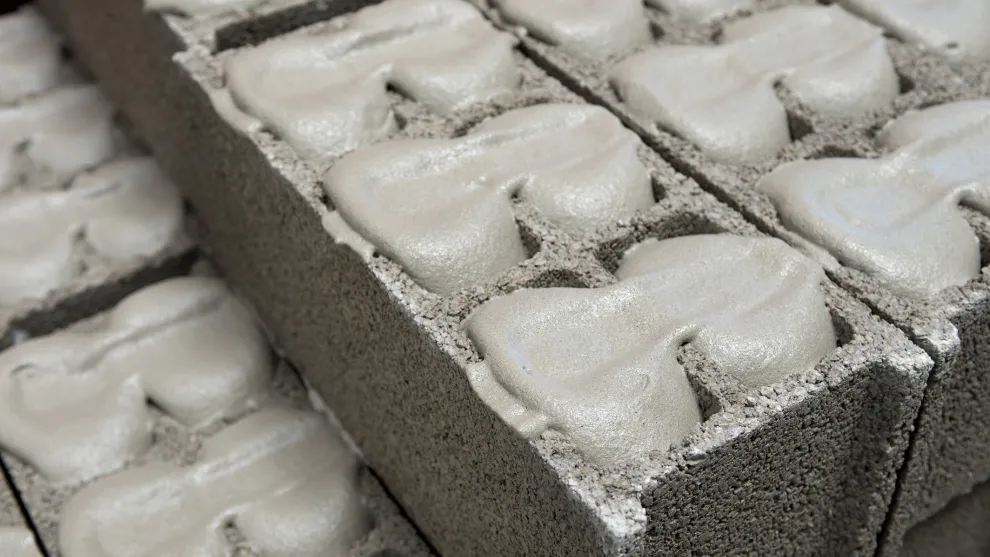 more stories on energy-efficient buildings