un climate change conference - cop28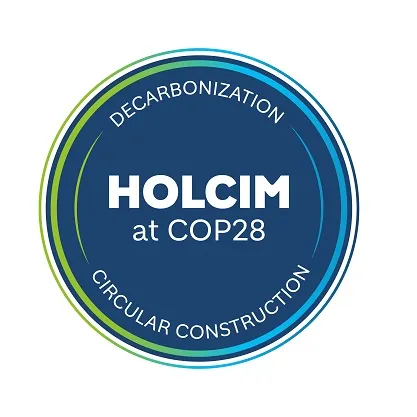 The host of the 28th United Nations Climate Change Conference is the UAE (United Arab Emirates). COP28 UAE provides a milestone opportunity for the world to come together, course correct, and drive progress to keep 1.5C within reach - to meet the goals and ambitions of the Paris Agreement.
COP28 UAE is a transformational moment for the world to unite around tangible climate action and deliver realistic solutions. Achieving this requires collaboration across civil society, governments, industries and sectors.
Date:  30 November - 12 December 2023
Location: Dubai, UAE
Circular cities: Housing for resilient urban communities
At this year's COP, we have once again gathered climate circularity leaders at our event with Goals House titled "Circular cities: Housing for resilient urban communities". 
The circular economy offers answers to the challenges of urbanization and housing in cities. Decarbonized and circular construction are twin imperatives to keep materials in use and stay within our planet's boundaries while helping build more resilient urban communities. At this event, we discussed how we can solve the housing challenge of today whilst ensuring a greener and more inclusive world, and explore how, together, we can accelerate the pace of decarbonized and circular construction in cities around the world.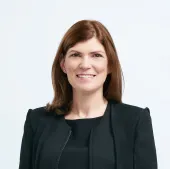 The world consumes 100 billion metric tons of materials each year. Only 9% gets recycled or reused in some way, the other 91 billion metric tons are left to fate in the natural environment. We need to use the opportunity that events like COP present us to talk about how we can accelerate the deployment of interventions we have at our disposal to create a systematic shift toward a circular economy.
| Chief Sustainability Officer, Holcim
Holcim joins Circularity Task Force at COP28
Holcim has become a founding member of the Sustainable Markets Initiative's (SMI) Circularity Task Force, launched at COP28 in Dubai, to accelerate our world's shift to a circular economy. This task force aims to close essential material loops to advance climate action, while preserving nature's resources and planetary boundaries. The Circularity Task Force is aligned with the Terra Carta charter putting nature, people and planet at the heart of global value creation through real economy action. 
By building cross-sector collaboration, Holcim together with the other founding members of the Circularity Task Force - Gemini Corp, Dubai Airports, Investcorp, and LGT Group - will champion tangible, scalable and sustainable circular business practices, while raising awareness about supportive regulatory frameworks. 
Jan Jenisch, Chairman and CEO of Holcim: "With our world's rising population and urbanization, we need to build better with less to raise living standards for all while preserving nature. Circularity is a gamechanger to make this happen at scale. At Holcim we are driving circular construction across all metropolitan areas where we operate to build cities from cities, recycling construction demolition materials into new building solutions. I am excited to be joining like-minded organizations to accelerate the shift to a more circular future together."
Learn more about circular, and RESILIENT cities