Partnering to scale up the change
We are not acting alone. We are engaging with our value chain to accelerate the journey to a net zero economy.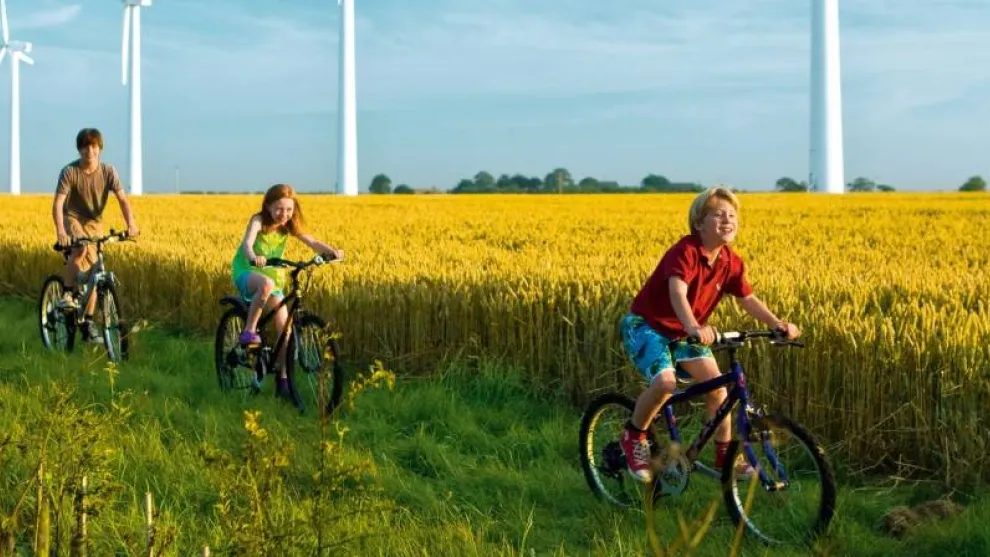 Scope 3 Emissions - Net Zero Pledge
In addition to our pledge to reduce Scope 1 and 2 emissions, we are expanding our actions across the value chain, to include Scope 3 emissions. Read more in our net zero pledge.
Road Transportation decarbonization - Call for Action
Zero emissions trucks are one of the key levers to reduce emissions in our supply chain, however, currently these are not widely available in the market. We signed the "Call for Action for Zero emissions heavy-duty vehicles" coordinated by the Transport Decarbonization Alliance. We are demonstrating the demand for zero-emission trucks to drive availability for our suppliers.
International Maritime decarbonization - Sea Cargo Charter
Our commitments to reduce CO2 emissions from seaborne transportation are aligned with the International Maritime Organization's global fight against climate change. We signed the Sea Cargo Charter committing to measure and disclose the emissions from our maritime transportation and to reduce our emissions in line with the IMO decarbonization trajectory.
The Sea Cargo Charter lays the foundations for a net zero shipping industry. Collaboration such as this, from across the sector, is vital to scale up customer demand for low- or zero-emissions shipping.
Eradicating Child Labour in the supply chain
Respect for human and children's rights is fundamental to our ability to do business. We signed the Pledge to eliminate Child Labour and we seek to accelerate action during 2021 by further integrating child rights into our sustainable procurement program and by further strengthen our visibility in the extended supply chain.
Ensuring access to water, sanitation and hygiene
Holcim is a signatory of the WASH Pledge, an initiative led by WBCSD and WASH4Work. This reflects our commitment to ensure that we provide best practices on WASH (access to water, sanitation and hygiene) within our operations, at an appropriate level of standard for all employees and contractors. We commit to taking action on WASH across our value chain, including among our suppliers, as well as in the communities that surround our workplaces and/or where our employees live.